We often hear about irresponsible pet owners that leave their pets inside cars as they go on about their day. This week, the poor victim of irresponsible owner neglect was a three-year-old overheated Chihuahua left alone in a car in Palm Desert.
At around 2 p.m., an employee of The Living Desert Zoo noticed that a parked escalade had a resident inside. When he came closer, he could see a tiny Chihuahua squirming on top of some half-frozen burritos. This indicated that he was quite uncomfortable.
Immediately, the employee called on the local Animal Services team, who responded right away. When the Riverside County officer came along, he checked the temperature inside, which measured up to 104 degrees. The Chihuahua left alone in a car was apparently panting, but he was still responsive. The rescue team then put him in an air-conditioned car and sent him to an Animal Center.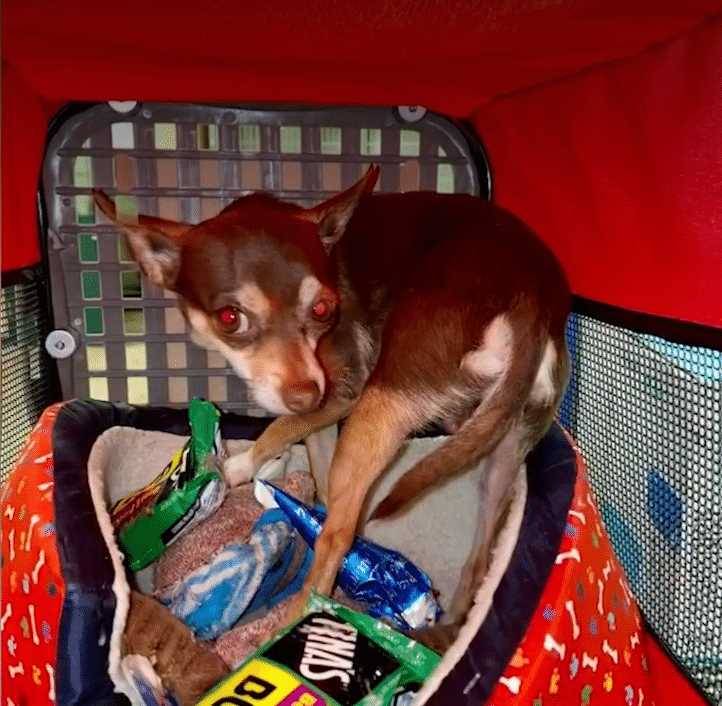 The Overheated Chihuahua Recovery
The veterinarian staff that came to this pup's rescue found several half-frozen items. They were lukewarm by the time the help came in. The medics assigned to his case were really puzzled about how the Chihuahua wasn't in a worse condition. When he came in, the hassles he went through were just awful.
Upon examination, they couldn't see any major symptoms of heat distress, which was good news for his wellbeing, but really nonsensical medically wise.
In line with the current turn of events, the officers left an official notice on this Chihuahua's owner's car. They said that they would cite the people responsible for leaving an animal unattended in a vehicle, a crime bordering on animal abuse.
The animal shelter director said she could "appreciate the ingenuity of using frozen items" to keep the Chihuahua cool. Still, it is incredibly irresponsible behavior to do such a thing. If you plan on seeing attractions like the zoo or running errands while you're at it, it is best to leave your pups at home and not put them through the horrors of dying from the heat.