Since being cast in the role of Diana of Themyscira, Wonder Women, comic books lovers haven't been able to stop talking about Gal Gadot. Although she has done a phenomenal job at bringing the DC character to life, comic book lovers are not the only ones who have taken notice of the Israeli model/actress. Not only was she crowned Miss Israel more than 15 years ago in 2004, but she also served as a combat instructor for the Israel Defense Forces.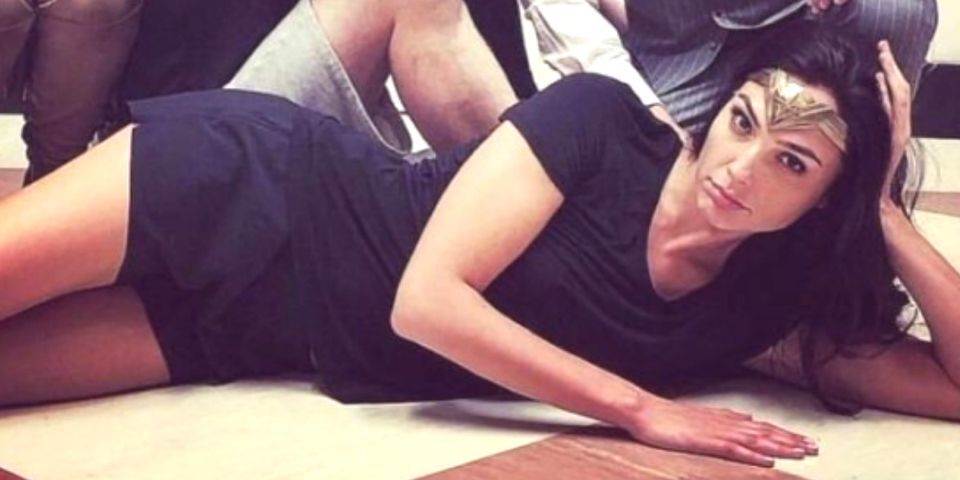 After being cast in the Fast & Furious franchise in 2009, it seems the world was sold on her talent and beauty. Her performance in Batman V Superman: Dawn of Justice as Wonder Woman is really what cemented her status as the one and only actress born to play the iconic role of the Amazonian Goddess. Oh, and if all that wasn't already impressive enough, did we mention she was pregnant while filming Wonder Woman?
She's hot and she's tough, and these 15 pics prove it.
1. Literally No Effort Needed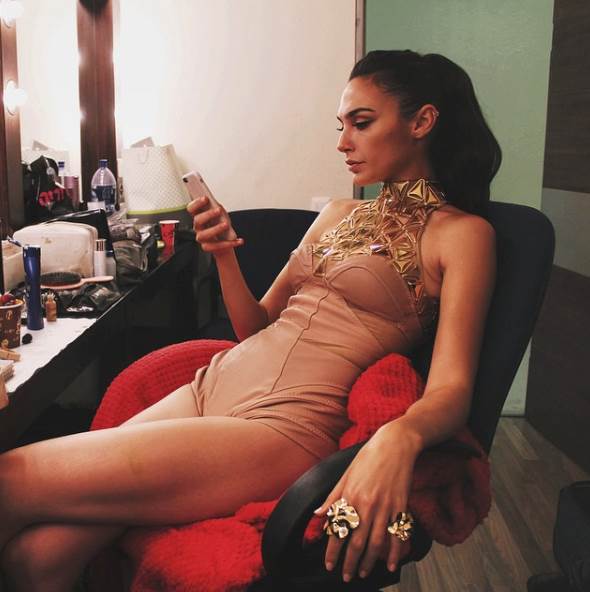 She doesn't even need to try to look good… Clearly. Gal Gadot posted this photo to her IG account and simply captioned it: Wknd is coming!
Although it might seem like she's relaxing in this shot, we wouldn't be surprised if the Israeli actress was actually working, or just taking a short break in between photoshoot takes, and checking her emails. Whatever she was doing, one thing is for sure, she looks good doing it.
2.  We'll Ignore The Wires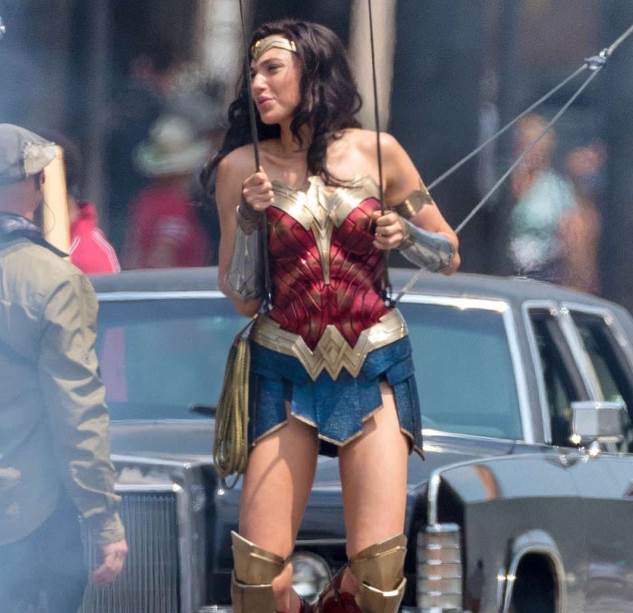 Although Gal Gadot's acrobatics in Wonder Woman were nothing short of impressive, we can't help but feel a little bummed out when looking at this behind the scenes shot of her with the wires holding her up on full display. She still looks stunning, no doubt, but we would rather continue to tell ourselves that her superpowers are real.
3.  Everyone Wanted More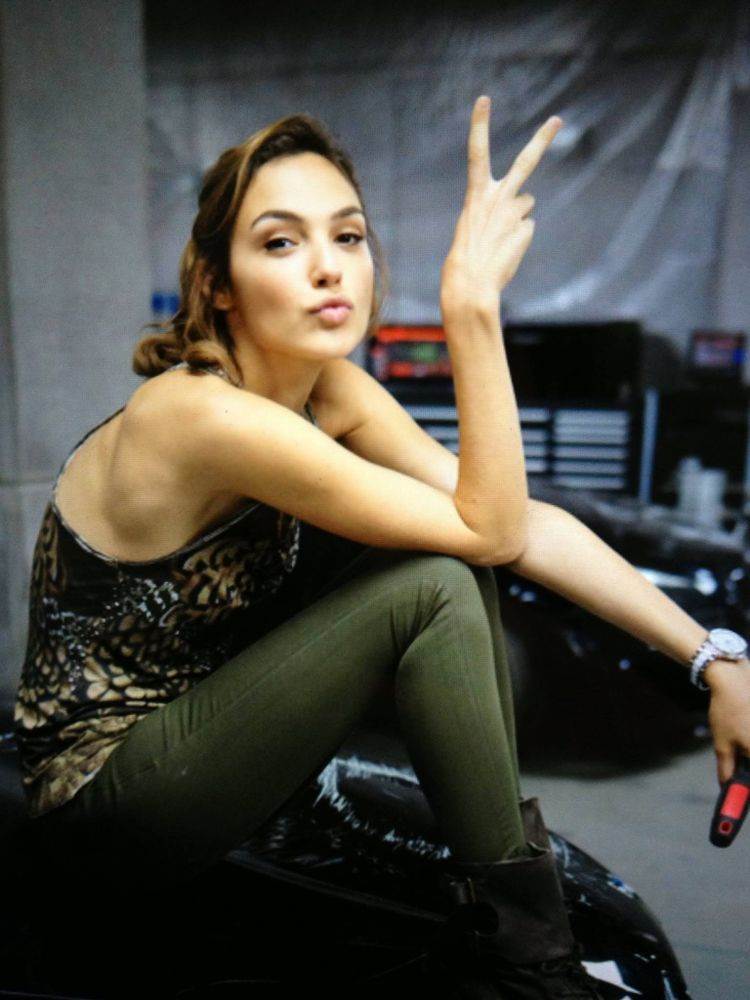 Here we have a shot of Gal Gadot in one of her first roles. She was cast as Gisele in the fourth Fast & Furious installment and although she was not on screen for a long period of time, fans could not help but to take notice of the young actress. We assume the producers had the same reaction given that she was asked to reprise her role in the sixth installment of the franchise.
4. Lucky You, Chris Pine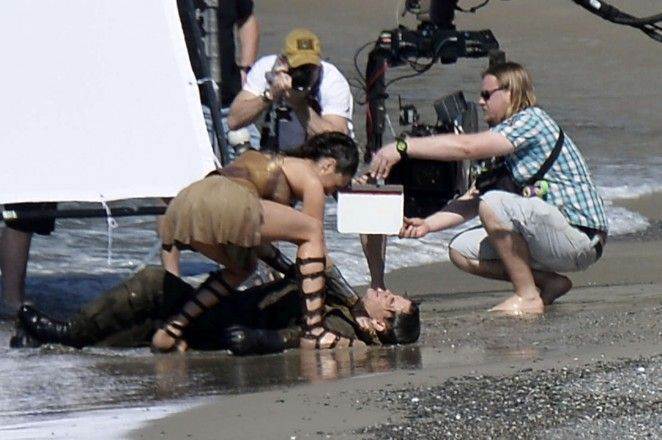 We wonder if Chris Pine, the actor who portrayed Steve Trevor in DC's Wonder Woman, actually realized how fortunate he was to have been chosen to play opposite Diana, the Amazonian Goddess in the film. Looking at the photo above, we're certain he didn't mind having to shoot multiple takes from this particular scene given his perfect view of Gadot. We wouldn't mind either…
5. Tough Chick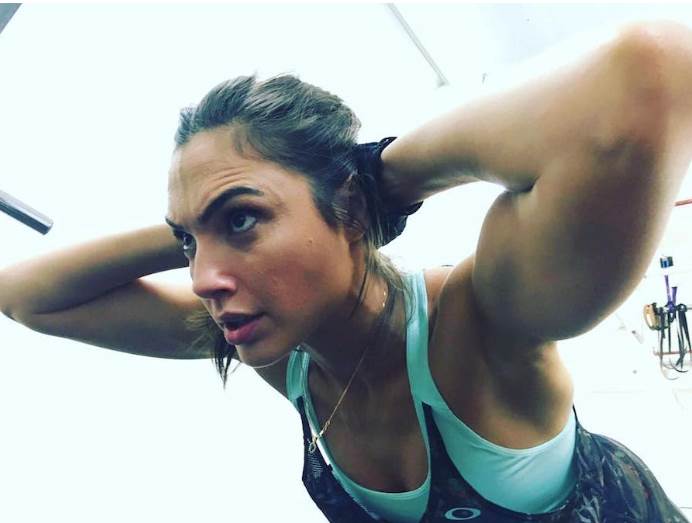 It's no surprise that Gadot had to get into shape when she was chosen to play Wonder Woman, and it's clear she wasted no time in doing so. Although she did have a supermodel background, the actress was reportedly still asked to pack on some muscle and tone up in order to portray Diana. Based on the photo above, Gal did not take the request lightly.
6. Keeping Up With Gal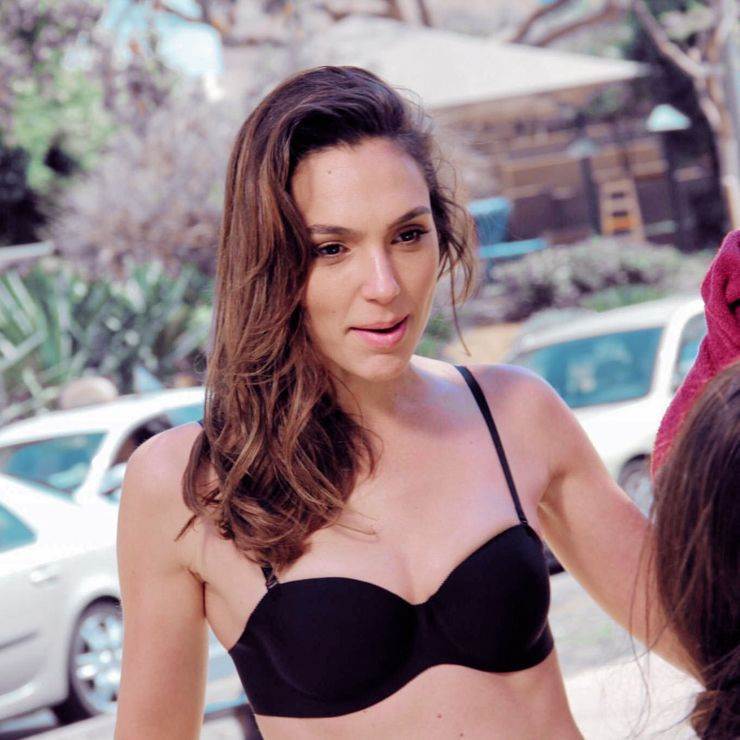 Starring alongside an impressive cast (Jon Hamm, Isla Fisher and Zach Galifianakis), Gal Gadot played the role of Natalie Jones, a badass secret agent in Keeping Up with the Joneses. Although the film received mostly negative reviews from critics, there is absolutely no denying that Gadot played her steamy role to perfection, and this behind the scenes shot of her wearing a black bra is certainly proof of that.
7. Those Legs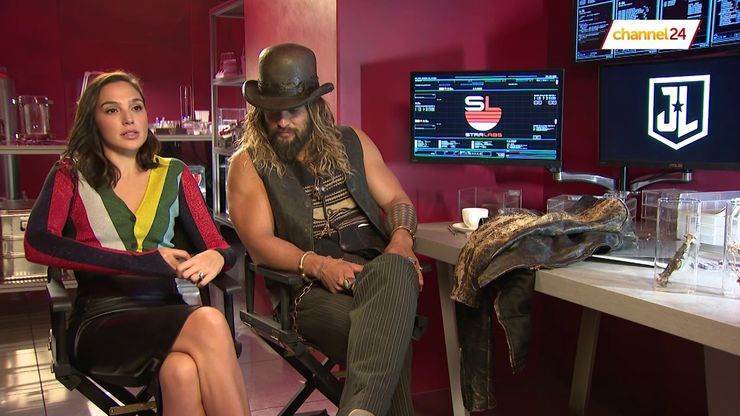 Before Wonder Woman got her own standalone film, Gal Gadot made her debut in the role of the Amazonian Goddess when she starred alongside Ben Affleck and Henry Cavill in Batman v Superman: Dawn of Justice. She later got the chance to star alongside Jason Momoa in DC's Justice League. Although Gadot was likely thrilled to be surrounded by such a star-studded cast, it seems as though Jason Momoa might have been more impressed with Gadot's legs during a channel24 interview (and we honestly can't blame him).
8. Is She Real?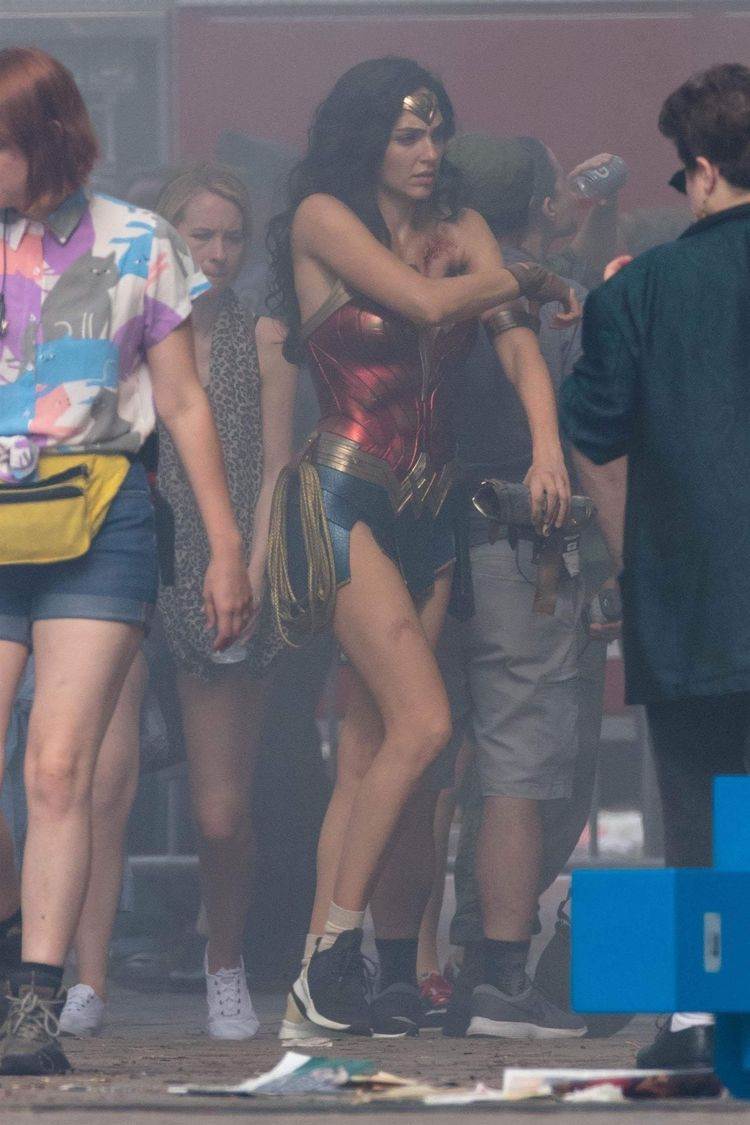 There is just something that is so appealing about this shot. Yes, it's true that we got to watch Gal Gadot don the Wonder Woman costume for the entirety of her standalone film, but the fact that she is wearing sneakers with the rest of the costume just makes this shot feel more "real".
9.  Hard Work Pays Off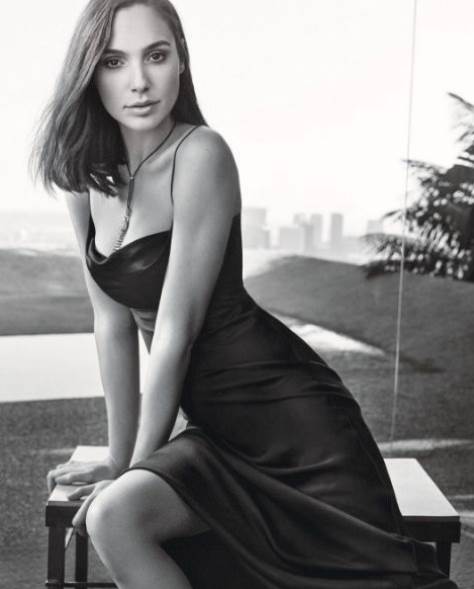 One of the photos from her W Magazine photoshoot, Gal Gadot posted this photo to her IG account and we're glad she did. Based on the over 400k likes, we know we're not the only ones. The actress always manages to look effortlessly chic even in a simple, yet sexy black dress. The view in the background isn't too bad, either.
After all, who wouldn't want to be walking down the street and see Gal Gadot wearing the Wonder Woman outfit in her runners? We know we would love that.
10. Born To Play Diana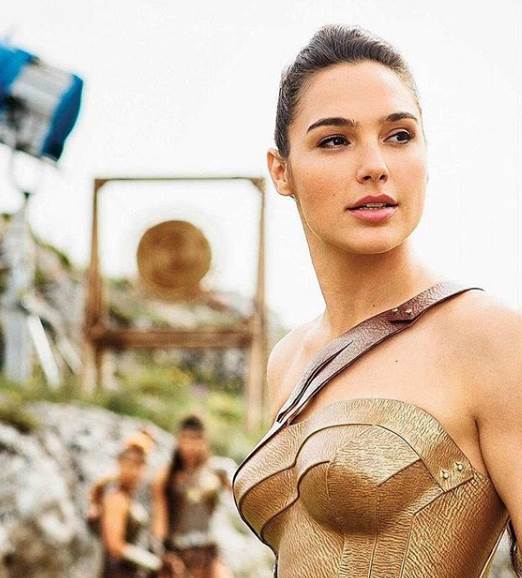 Here's another behind the scenes shot that she posted to her IG account. It is clear that Gal Gadot was as excited as the rest of us for the release of her standalone Wonder Woman film. What's especially appealing about this photo is how the gold corset from her Amazonian Goddess costume fits as though she was born to don it.
11. We Love Her Job, Too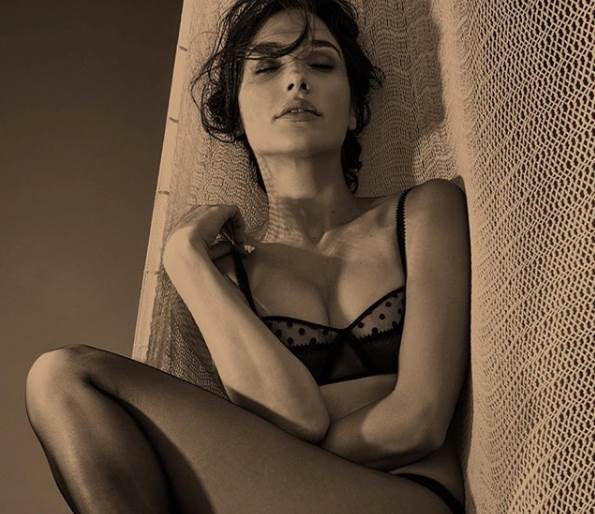 We might be cheating a little here with this one, but this was a shot taken on the set of a photoshoot, given that she posted the photo to her IG account, and captioned it: Afternoon escape. #tbt #lovemyjob
We're not sure which job she was working on at the time the photo was taken (especially when looking at the outfit she's wearing), but whatever it was, we're certain Gal Gadot looked flawless at work.
12. We're Looking At One Thing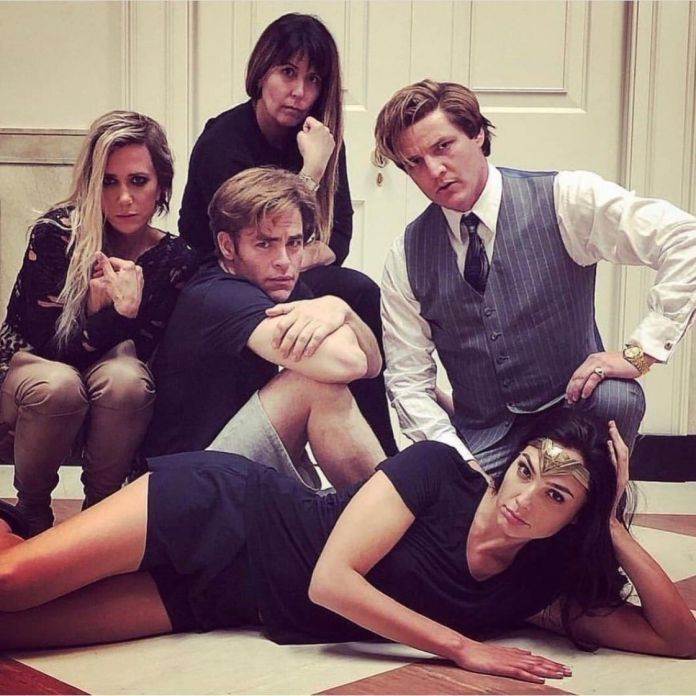 Gal Gadot posed with some of her Wonder Woman cast members to reproduce the iconic 1985 poster for The Breakfast Club. Even though there is some pretty big star power in the photo above, including Chris Pine, Patty Jenkins and Kristen Wigg, the only thing our eyes see is the beauty that is Gadot.
She is not donning her Wonder Woman costume, but she swapped it for a simple black t-shirt and black shorts instead, and added the iconic headpiece as a nice touch.
13. Those Yoga Pants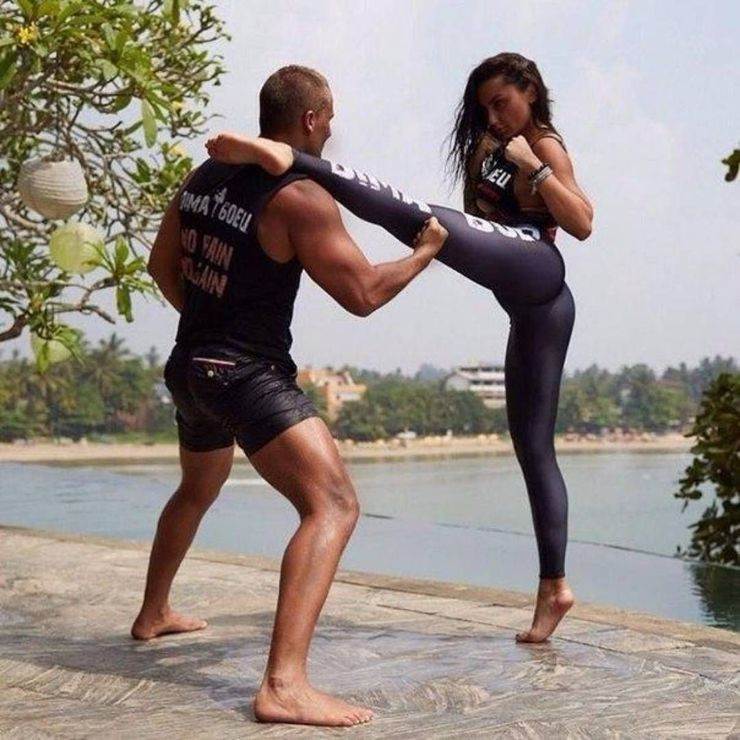 Training for a film like Justice League was definitely no easy task for anyone involved, so it only makes sense that the cast likely received help from the best trainers around. For example, when training for Batman vs Superman, her intense workout routine consisted of horseback riding, sword fighting, mixed martial arts and weigh training. Among some of her top trainers were Magnus Lygdback and James McAvoy. Given the way those leggings fit on her body, Gadot was not messing around.
14. Already Hooked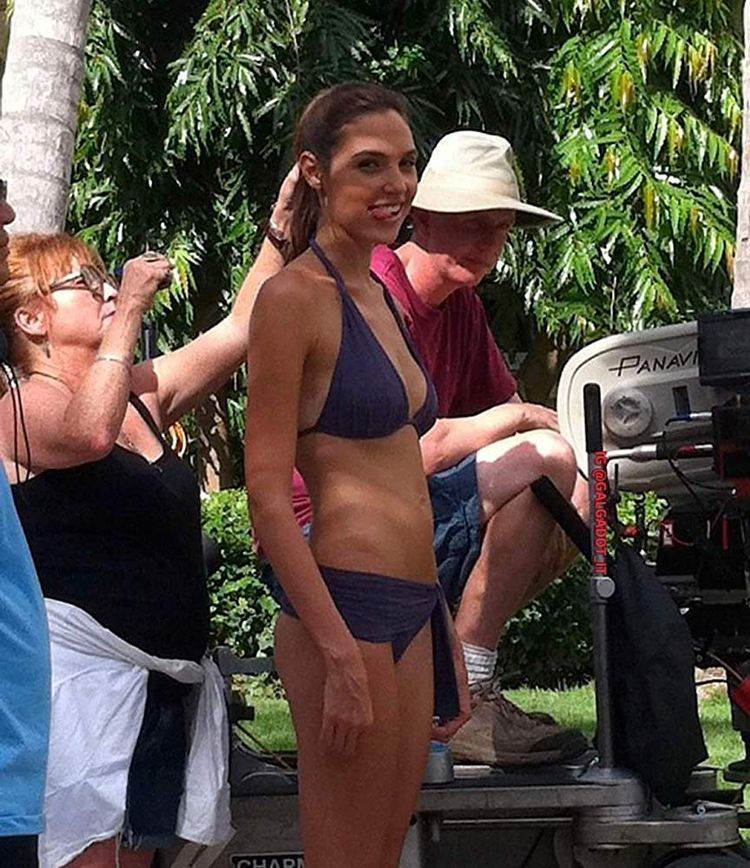 She might not have been known as Diana, the Amazonian Goddess yet, but fans definitely had already started to take notice of the actress after getting a look at her in the fifth installment of the Fast & Furious franchise. When looking at the photo from the movie, we are still wondering how anyone (yes, we're looking at you, Dominic Toretto) could ever turn down advances from a beauty like Gadot.
15.  The Only Amazonian Goddess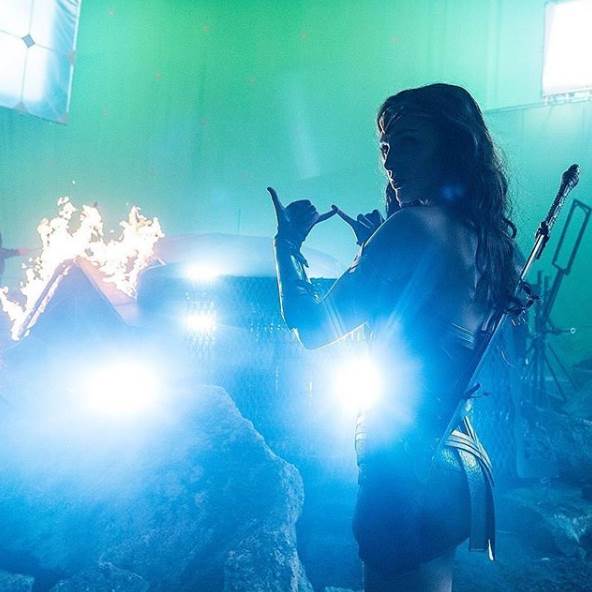 If there's one thing that's perfectly clear by now, it's that Gal Gadot was born to play the role of Diana of Themyscira. About taking on the role, she said: "I feel very privileged that I got the opportunity to portray such an iconic, strong female character. I adore this character and everything that she stands for and everything that she symbolizes."
Given how Gadot is constantly proving how passionate and dedicated she is, it is only fitting that she spoke so highly of the character she was cast to portray.