OIPA SUPPORTS "STAY WITH ME", THE AWARENESS CAMPAIGN AGAINST PET ABANDONMENT PRESENTED BY ACTRESS CATERINA MURINO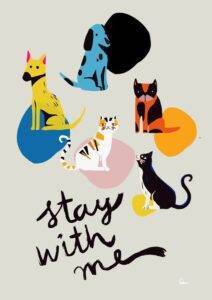 OIPA is proud to announce its support to the awareness campaign STAY WITH ME. A project focused on the plight of pet abandonment and the harmful consequences suffered by dogs and cats, victims of this vile and cruel act.
This touching project aims to convey a message of love, compassion, civil and social responsibility towards animals. It is estimated that an average of 80,000 cats and 50,000 dogs are abandoned every year in Italy and more than 80% risk not to survive.
An illustrated video story, available in English/Italian/French, with a sweet cat as protagonist and shows to viewers what an abandoned animal does experience in the daily life.
Through a first person narration and the wonderful voice of Caterina Murino, we can better understand the feelings, the fears, and the need for love, care and attention of homeless animals wandering around us or hosted in shelters.
Heartfelt thanks to Caterina Murino, wonderful actress and animal lover. The team of Relieve Communicatio, Carolina Melis, Tazenda band and project partners OIPA Italia, Effetto Palla Onlus, ZOOPlus, I-CAD, Brigade Animale Benevole and La Ligue Des Animaux 
Dedicated Campaign website: