Mama dog runs up to woman in parking lot and leads her to 'astonishing' number of puppies
What would you do if you come across a bundle of cute, but helpless puppies?
When we say a bundle of puppies, we are not just talking about 3 or 4 puppies, but 16 of them.
You've read that right. That's 16 puppies, and they also found one mama dog abandoned near a cell tower in Oklahoma, and here's their story.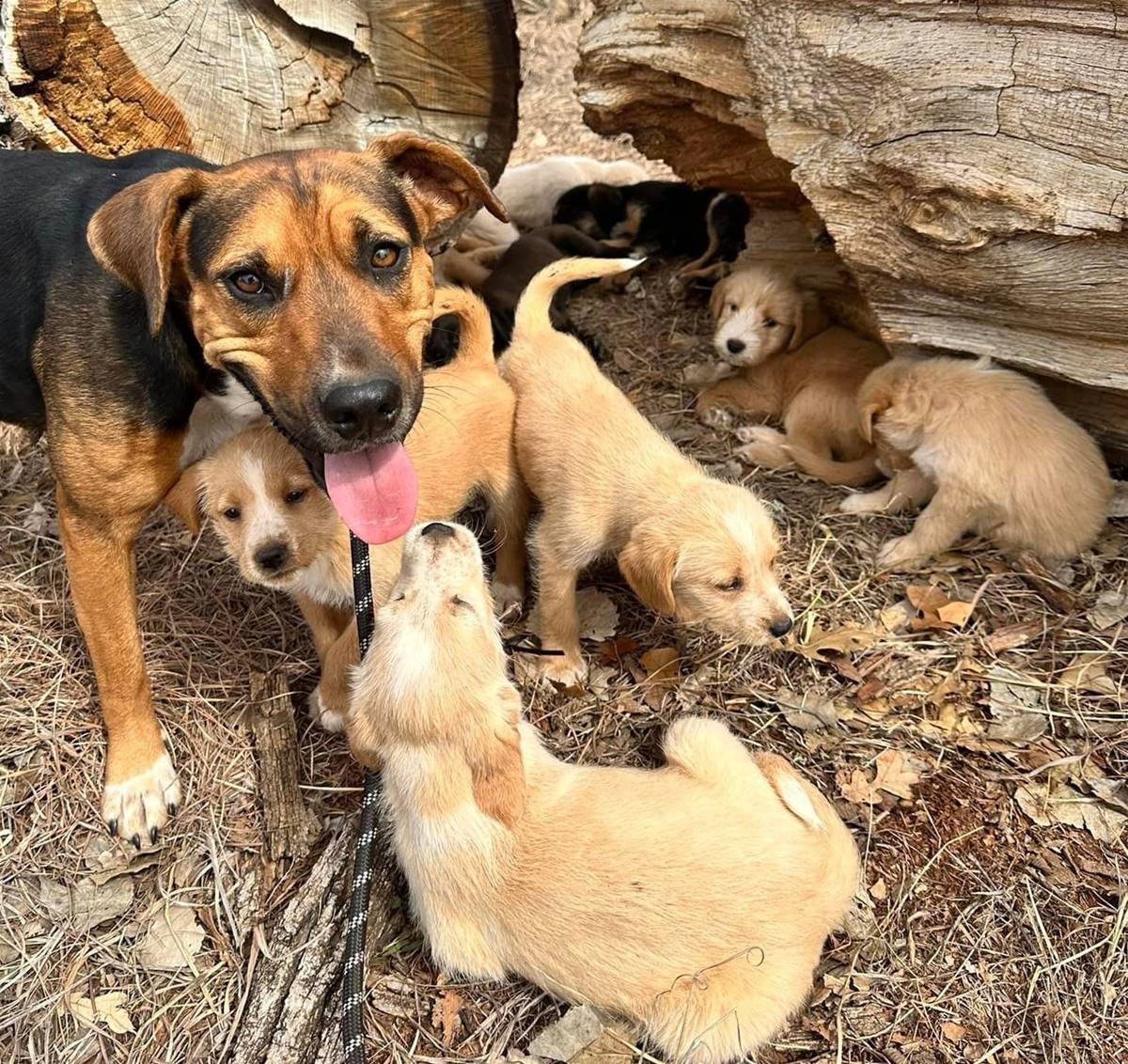 Mitzi Brogdon, the president, and director of Street Dog Rescue & Recovery had just rescued a dog nearby.
As she passed the cell tower near the Oklahoma animal shelter, she noticed a brown and black dog on the side of the street.
It looked like she was waiting for someone.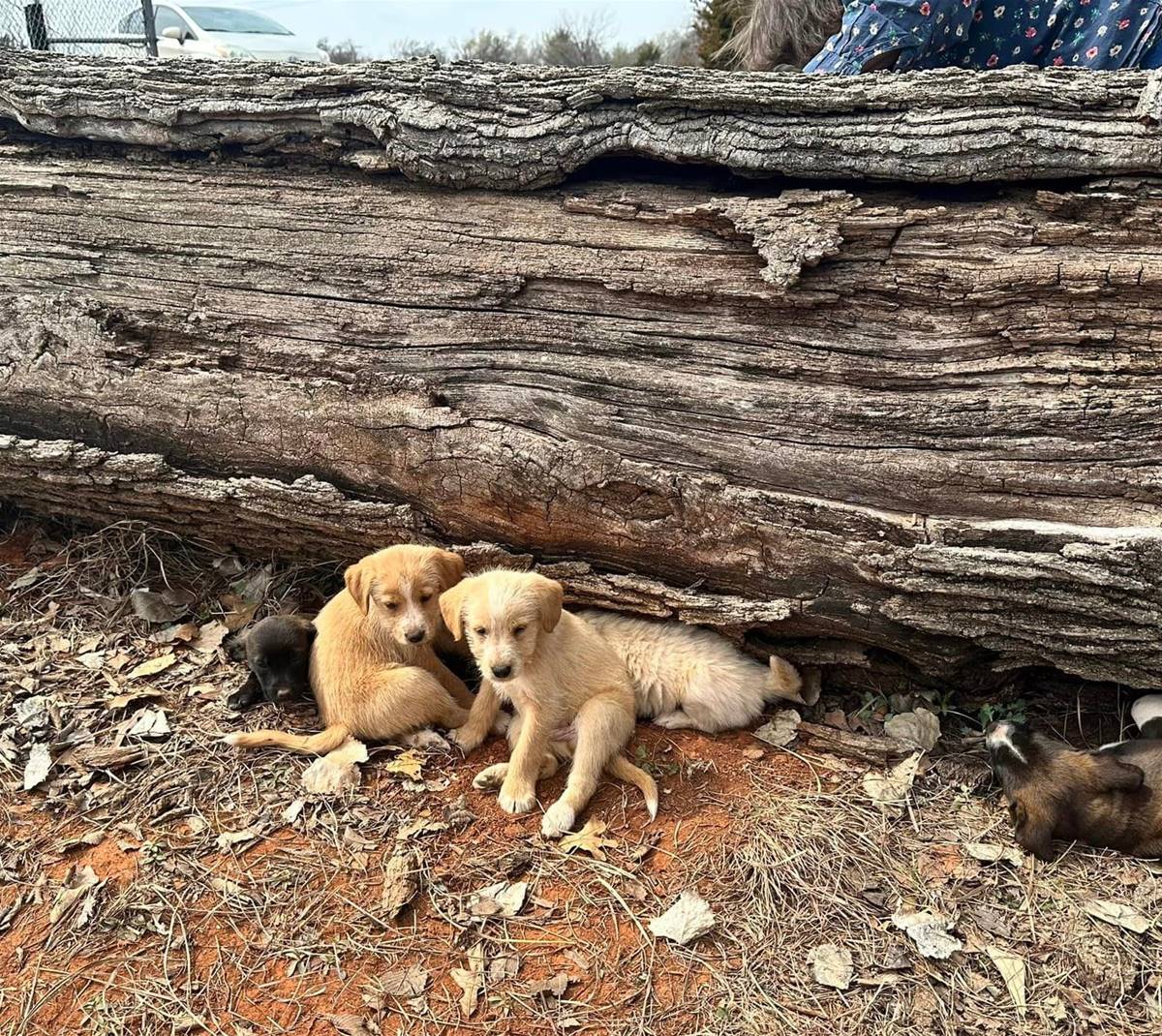 As it turned out, she was indeed waiting for someone, anyone, who would have the heart to help her.
Brogdon approached the mama dog, and she was surprised at how friendly she was.
She didn't flinch or tried to run away. In fact, she wanted to be found.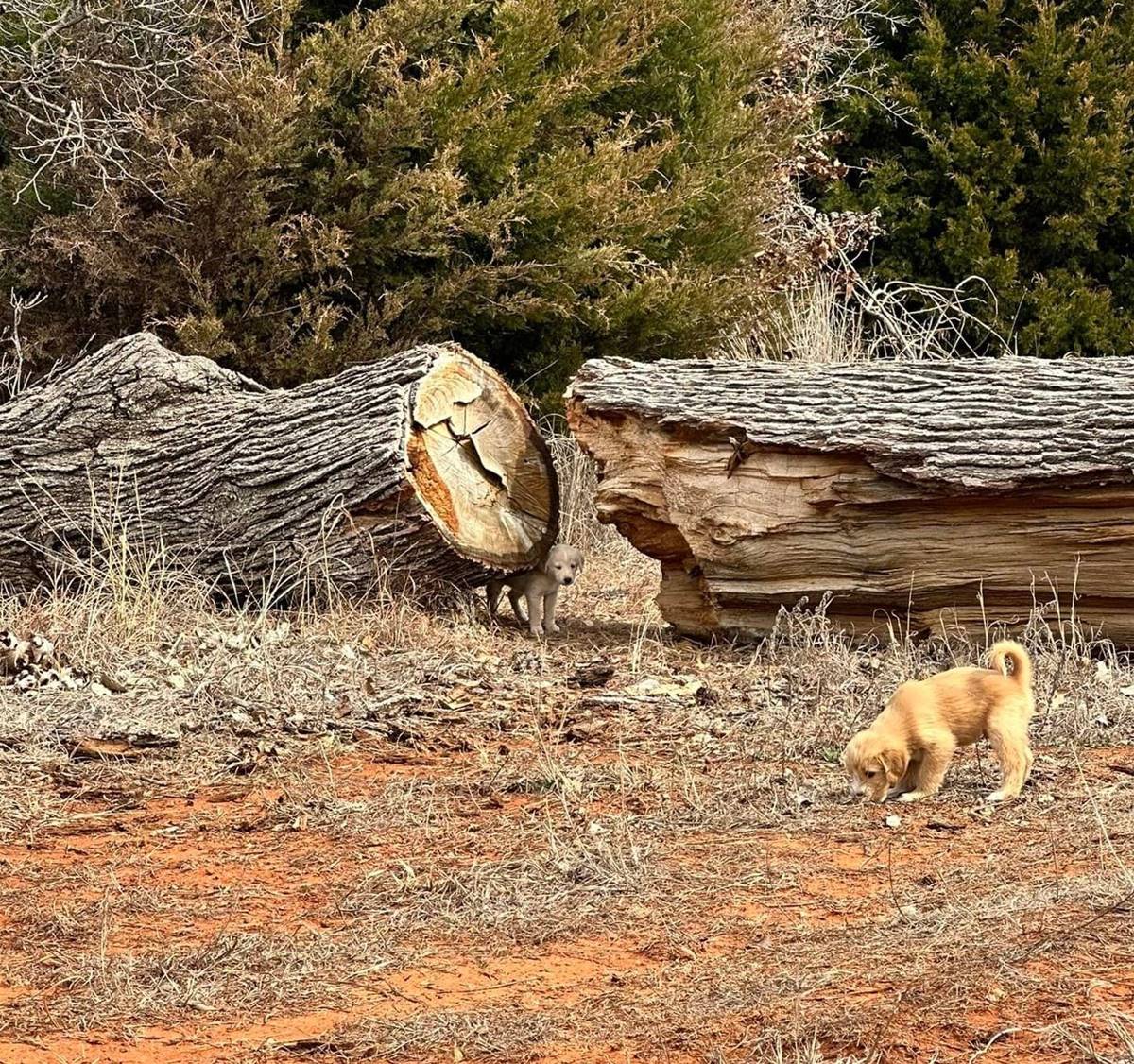 "She came right up to me, let me pet her," Brogdon told in her interview with The Dodo.
The kind rescuer wanted to bring the dog with her, but then she acted differently. She wanted Brogdon to follow her, and she did.
"She started walking up the path to the cell tower, and I followed her," Brogdon recalled. "That's when I saw all the puppies spilling out from behind this fallen log."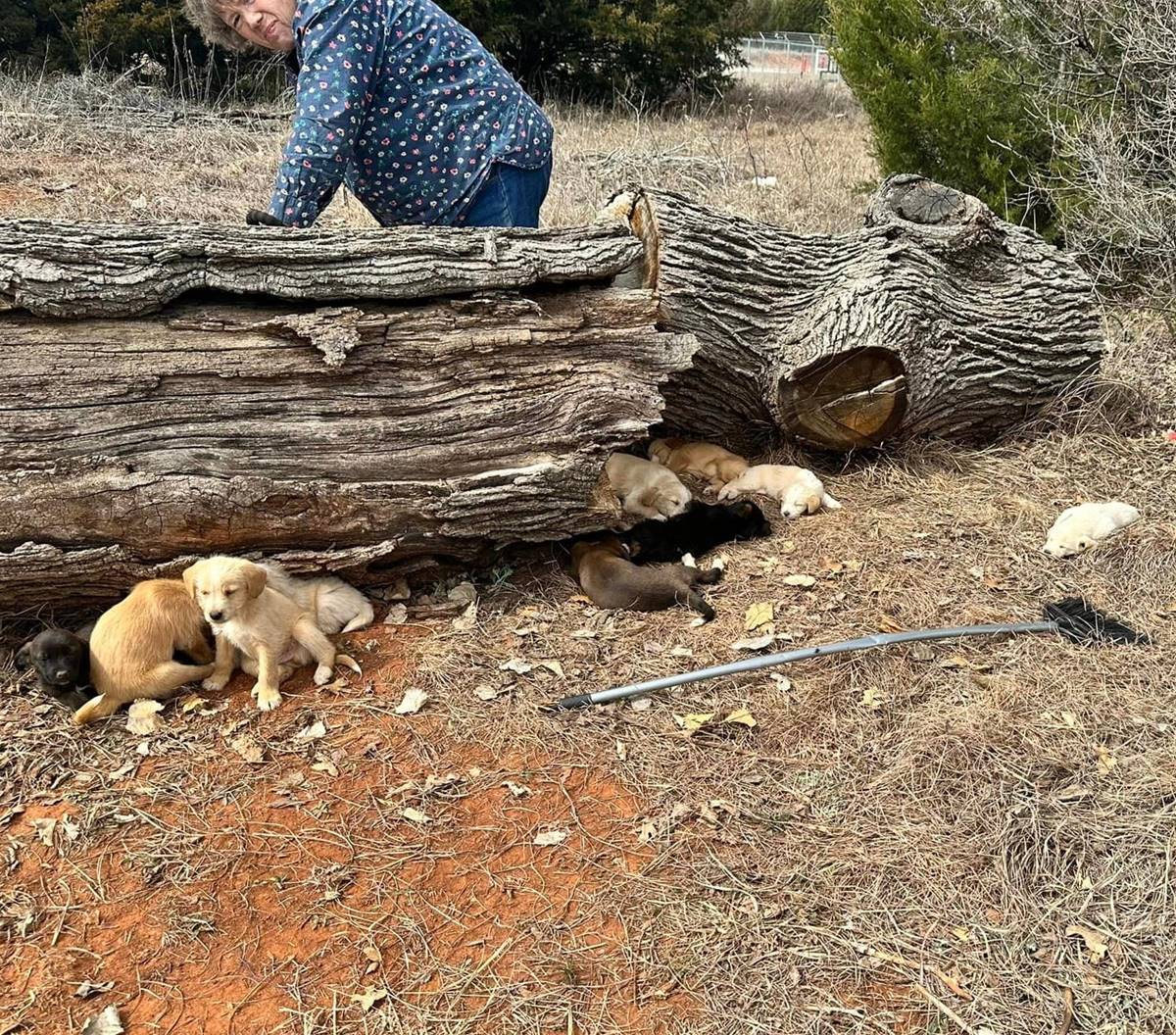 One by one, Brogdon saw one puppy coming out after the other. Soon, she was counting, and it was shocking for her.
Even as an expert rescuer, this scenario became overwhelming for her.
She cried as she saw 16 puppies, all abandoned in this dangerous area. If it hadn't been for mama dog, these puppies wouldn't have survived.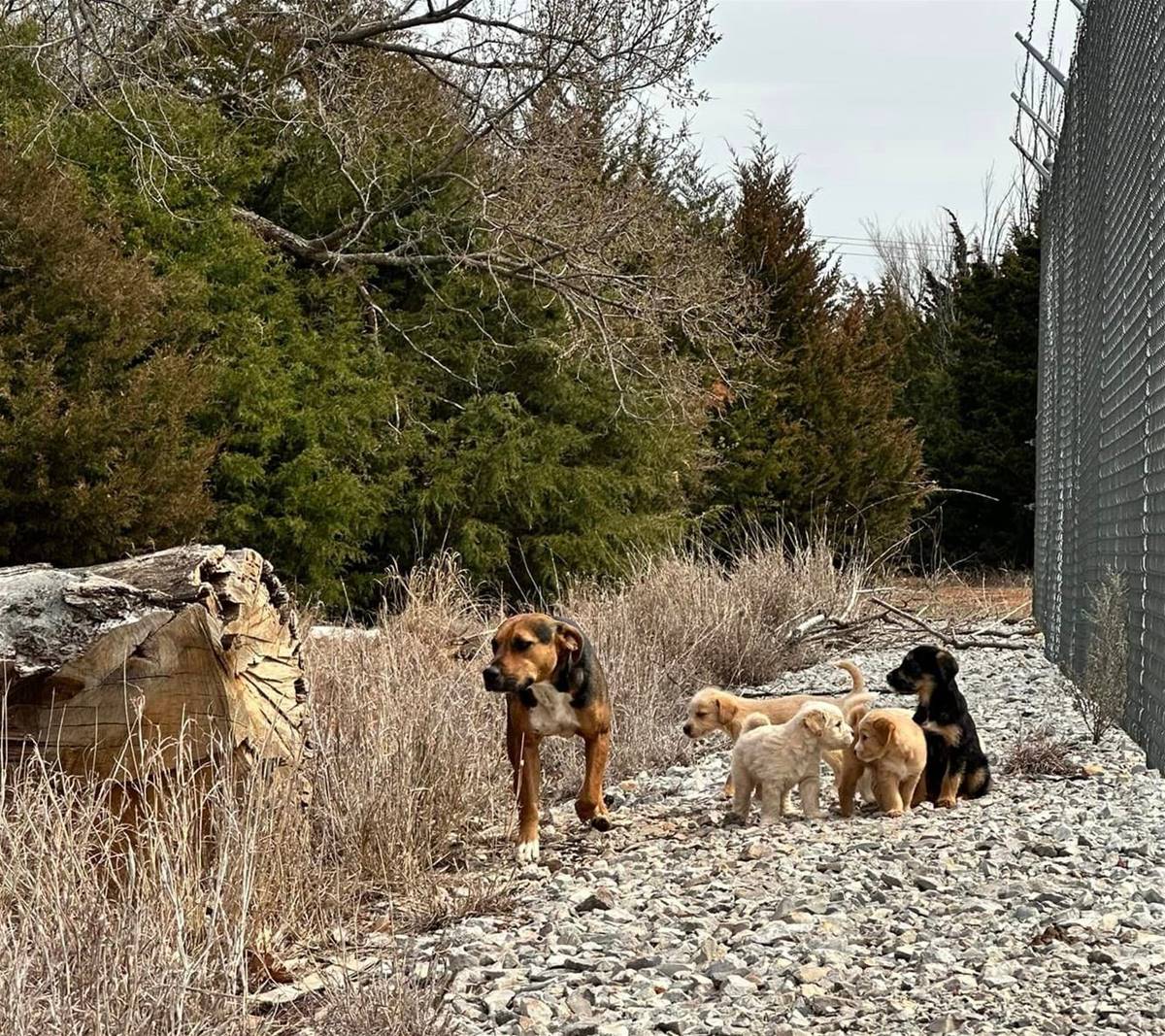 The rescuer also said that if she hadn't found them, their lives would be in danger. Since most of them were really playful and mobile, they were prone to get hit by cars.
"I'm used to seeing dogs everywhere in Oklahoma," Brogdon said, still feeling sad. "But that many at once was still a shock."
As she examined the puppies, she found out that these puppies were probably from three litters.
This means that the mama dog, who they later named Dolly, had been caring for all 16 puppies.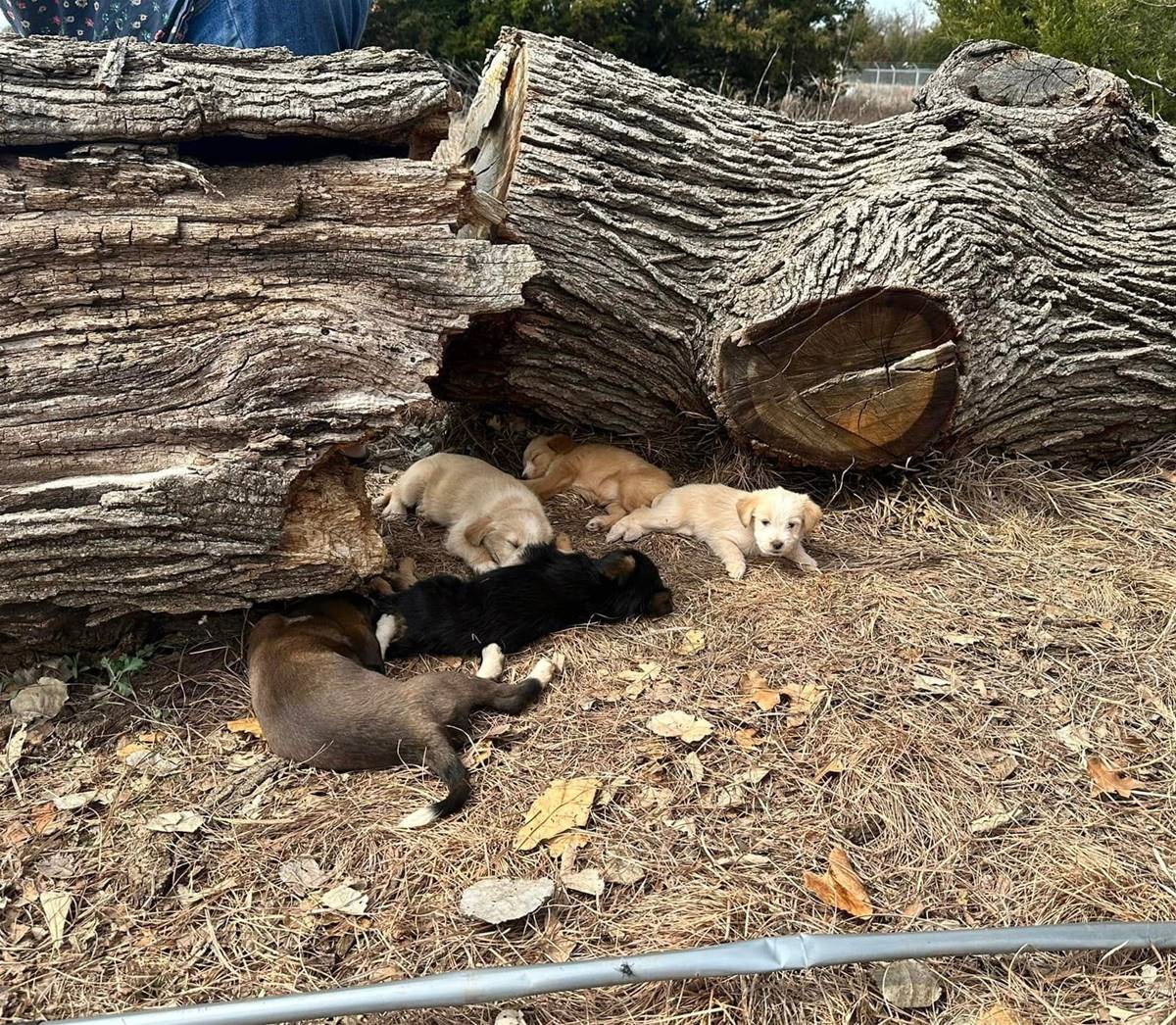 Dolly was an amazing mother.
The brave mama dog took all 16 puppies like her own and made sure someone kindhearted would rescue all of them.
Brogdon then called for backup, and while she waited for them, she got to know the big bundle of puppies.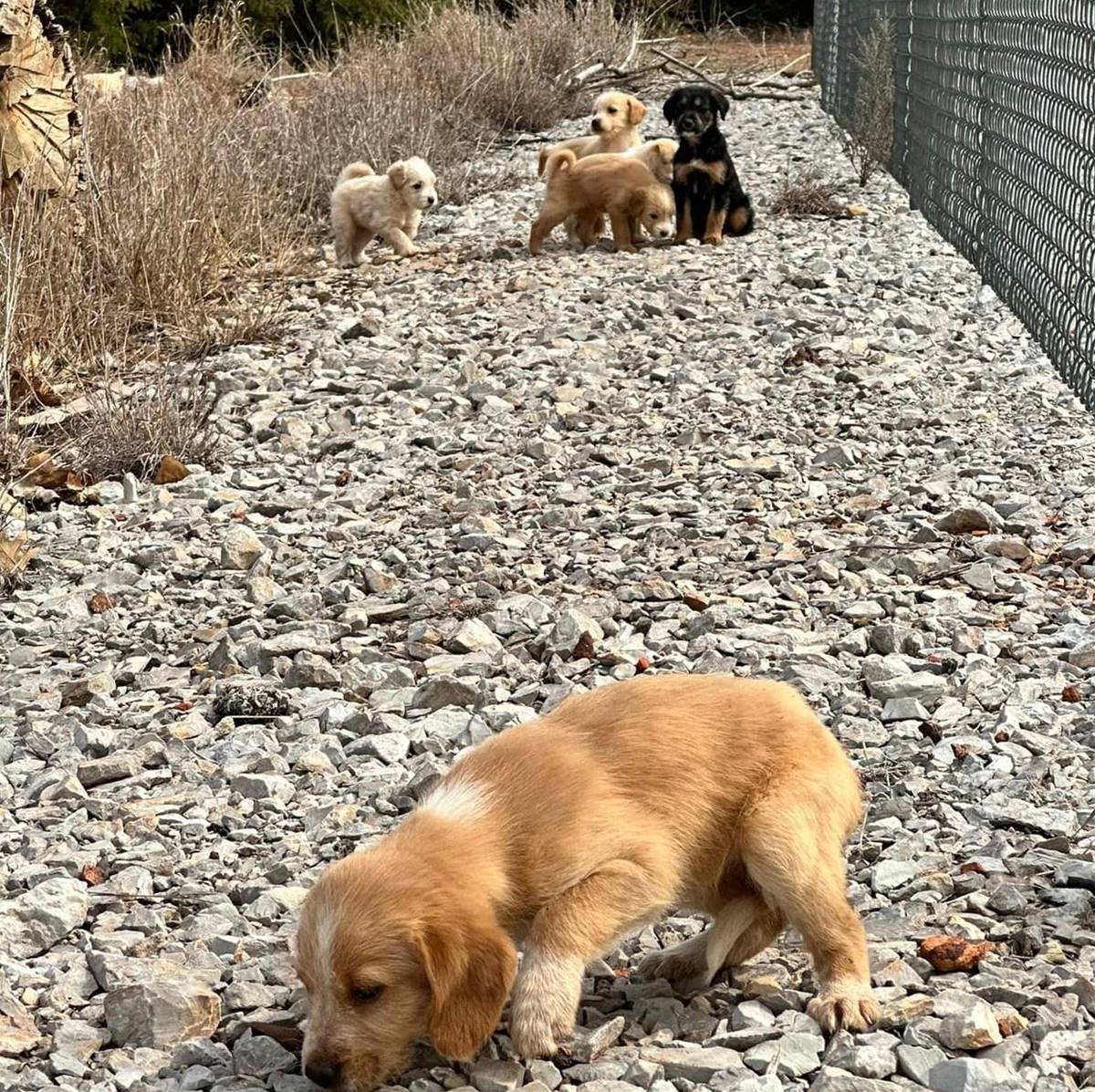 They were all very active, social, and sweet. It was so sad that someone threw all of these beautiful babies away.
According to her, they were very social, meaning they experienced human kindness before.
Why did these people throw these helpless puppies away?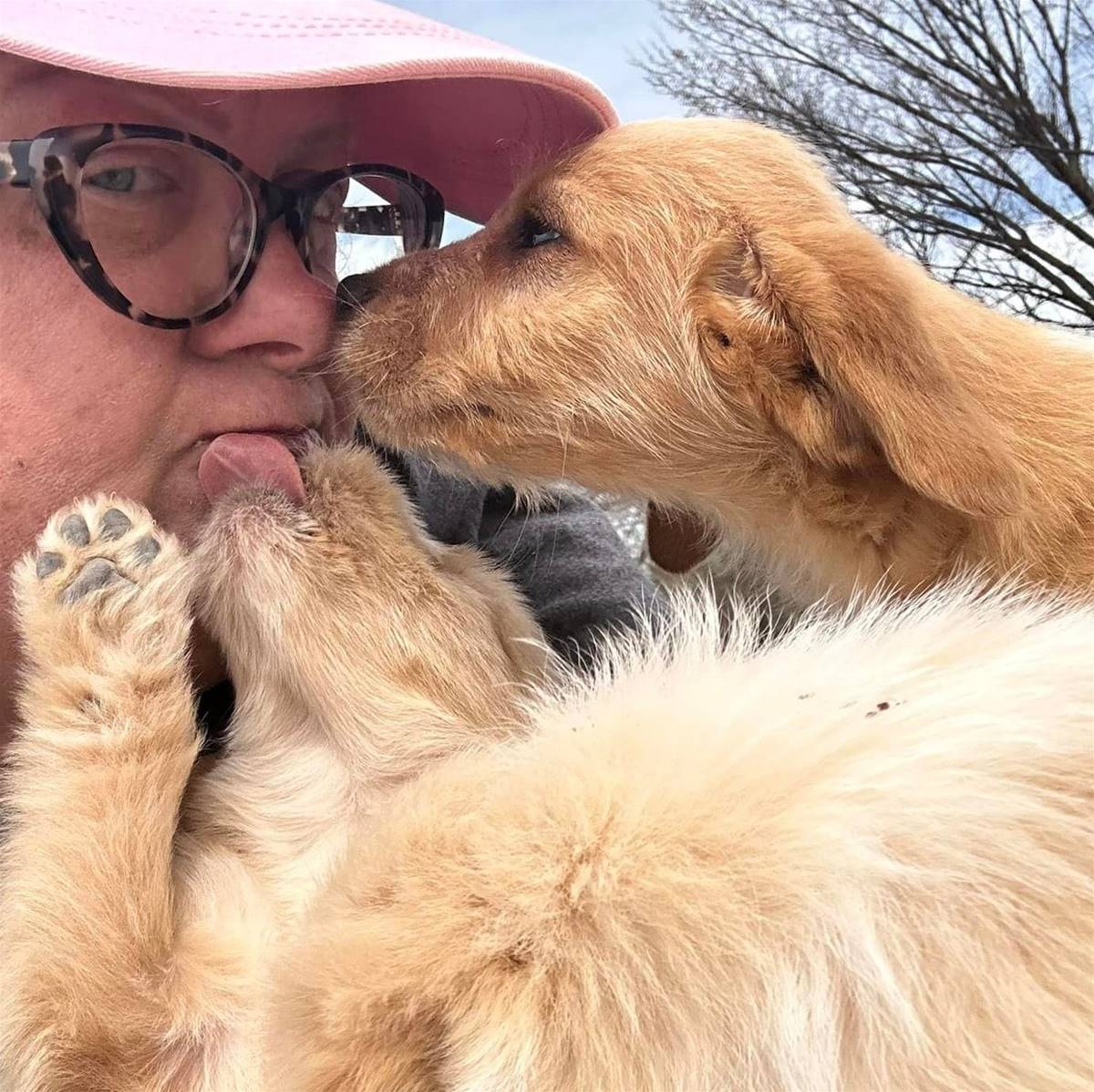 Soon, she got all the puppies, but then she realized something. Where will they stay?
Luckily, she asked for help by going live on Facebook, and in no time, she found places where the puppies could stay.
She found spots for all of them with the , , , and .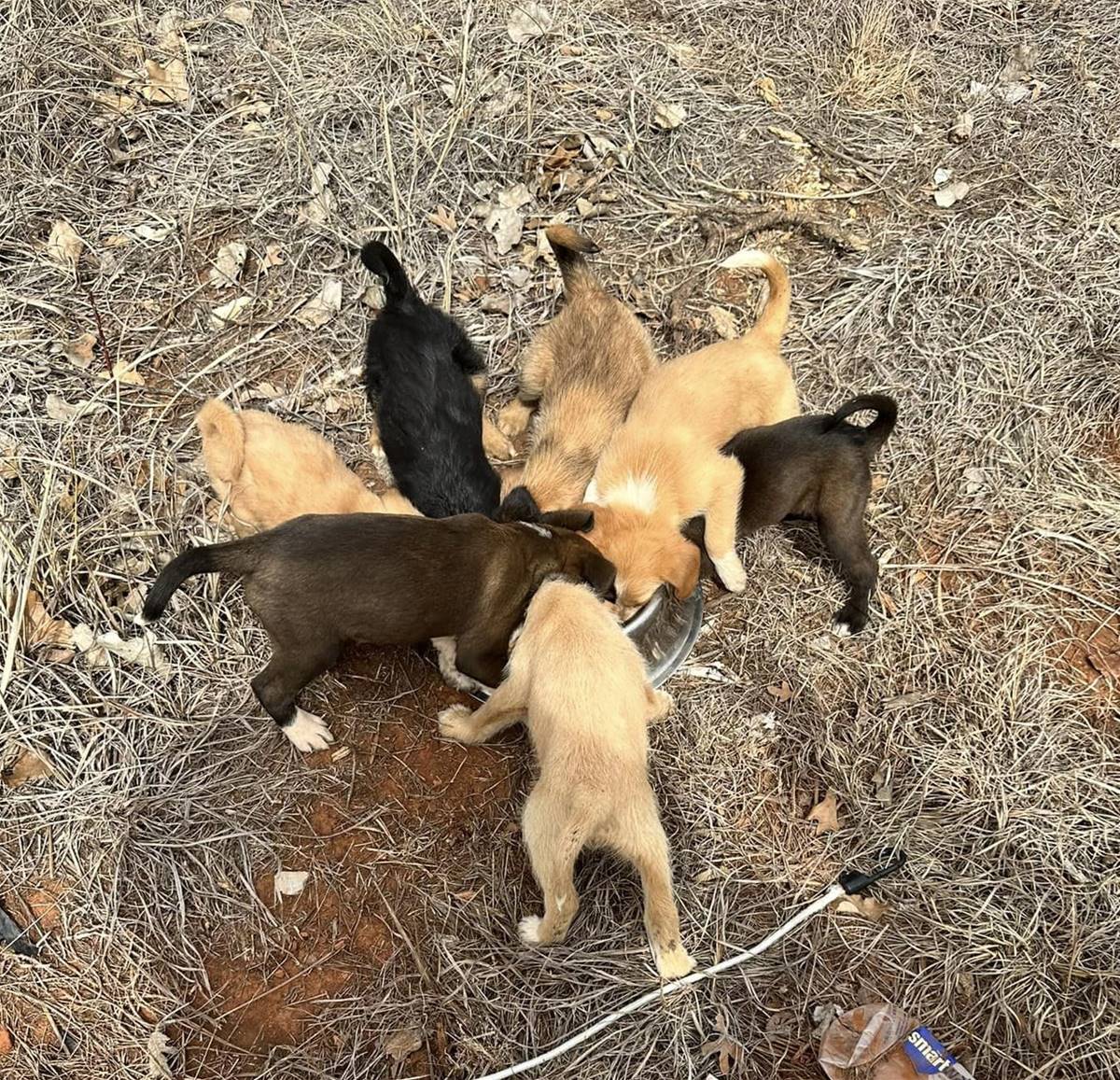 As of today, the puppies are staying in different foster homes until they get adopted.
Dolly, too, is also up for adoption.
"She's perfectly adoption ready, she's a gem," Brogdon said to everyone. "She's the one who saved those puppies."