Puppy Learns To Go Down Stairs — By Hopping Like Her 3-Legged Brother!
After losing his leg, Bowie had to learn to do everything all over again. He found new ways to do everyday activities, including going up and down the stairs. With the help of his family, Bowie learned to lean against the wall and hop down the stairs to make it easier for himself.
His baby sister, Zeppelin, watched him and learned from him. Bowie became her best friend and role model. They played and snuggled together, even when other dogs were around. As Zeppelin grew, she wanted to be more like Bowie. Her parents noticed that she hopped down the stairs just like him, leaning against the wall and keeping her back legs together.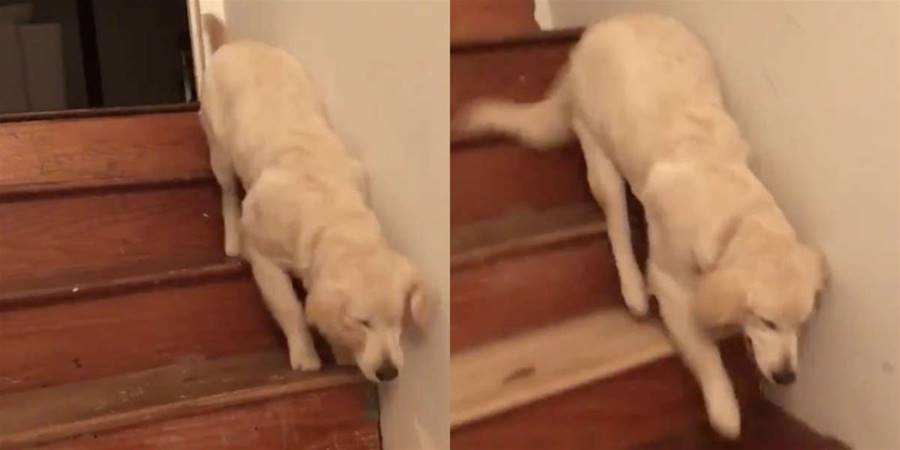 While her parents tried to show her that she didn't have to do it that way, Zeppelin didn't care. She continued to hop down the stairs, wanting to be just like Bowie. She always looked confused when her parents tried to get her to walk normally. Zeppelin loved her big brother and didn't mind that he only had three legs. She wanted to be just like him and would continue to try to be.