Man Rescues One Dog — Then Hears A Scream Coming From The Forest!
Niall Harbison, a dog rescuer in rural Thailand, was on his way to safety with an abandoned white puppy when he heard a cry coming from the forest. He recognized the sound as the cry of a puppy being dumped, and it sent chills down his spine. He quickly found a sweet brown dog, later named Thor, who was in distress. Harbison acted swiftly and coaxed Thor into his arms.
Along with the white puppy, later named Lady Diana, they hopped onto Harbison's motorbike and headed towards safety. Once at Harbison's dog sanctuary, the puppies received immediate veterinary attention. Lady Diana was cleared of ticks and fleas, and Thor required three vet visits and a week of wearing a cone to fix his jaw. Despite the initial pain, he recovered quickly and became playful.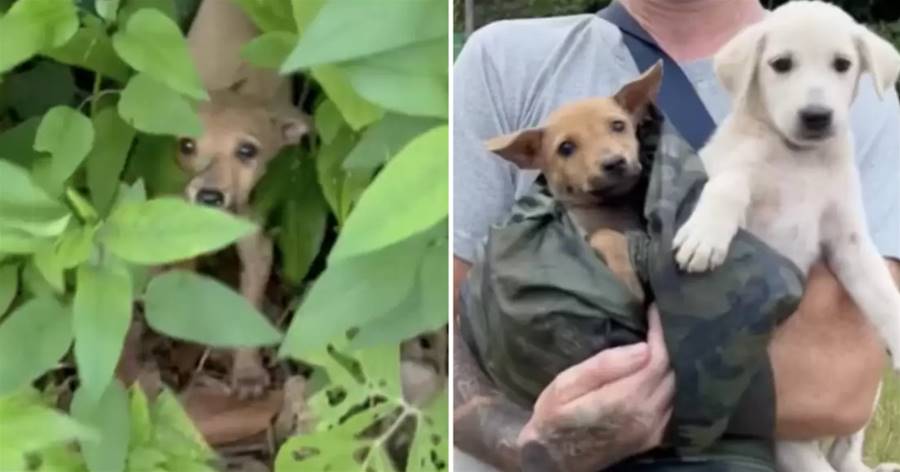 With the puppies now in foster homes, they will remain there until they find their forever families. Harbison is proud of their resilience and is inspired by how far they've come from the bushes where they were found. To support Harbison's rescue efforts, donations can be made on his website.