Betty White Declined Allen Ludden's First Proposals - After His Death 'She Believed She Would Be With Him Again'!
After turning down Allen Ludden's first marriage proposals, Betty White finally said yes and didn't regret it. When he died, she believed they would meet again.
With a career spanning 80 years,  was a Hollywood legend. She portrayed two of the most remarkable sitcom characters – Sue Ann Nivens in "The Mary Tyler Moore Show" and Rose Nylund in "The Golden Girls" – and won millions of fans worldwide.
However, her love life was not a walk in the park. After two failed marriages, she met her better half, Allen Ludden, but she needed time to embrace that relationship. After Ludden passed away, she was sure she would be with him when she died.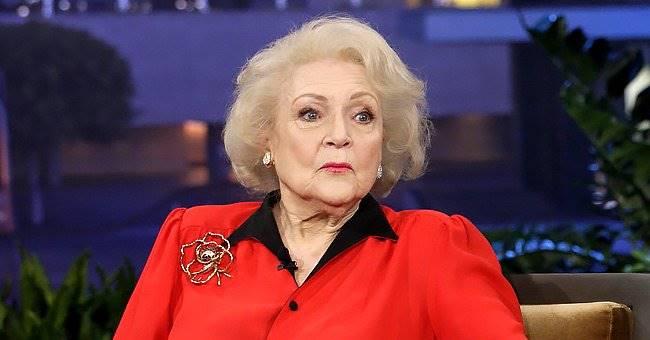 KISSING FROGS TO FIND A PRINCE
White's first husband was military pilot Dick Barker. They met during World War II as she served with the American Women's Voluntary Services. They married in 1945 when she was 23, but their relationship was "a nightmare." White :
"I married my first [husband] because we wanted to sleep together. It lasted six months, and we were in bed for six months!"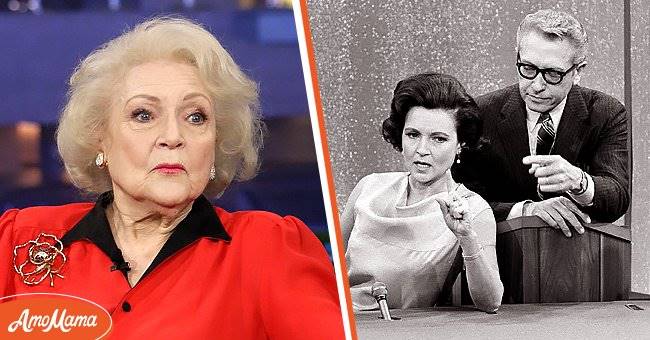 The main reason why their marriage didn't stand the test of time was she regretted leaving California, her family, and her Hollywood dreams to live on Barker's Ohio chicken farm.
In 1947, White married her second husband, . He was an old-school man who wanted a traditional stay-at-home wife and a family, but she was unwilling to do it.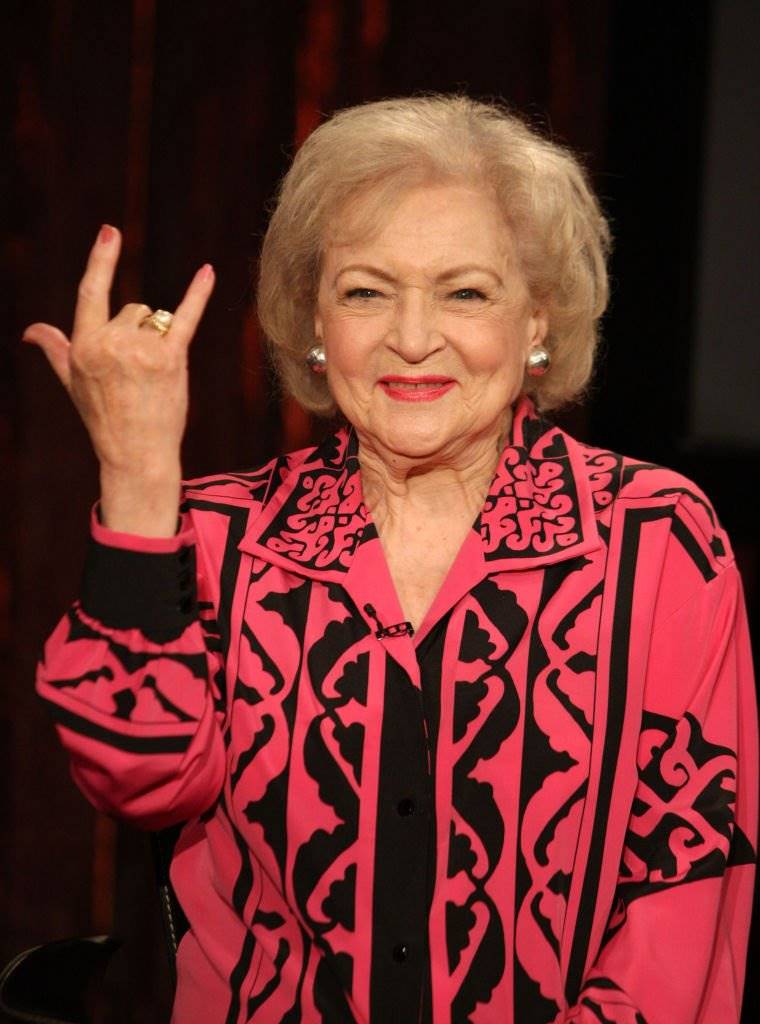 The actress revealed they had two "very good" years, but things went south when he wanted her to stop working in showbiz. White always knew acting was her calling, so she divorced him and never regretted it.
Eventually, White realized that her two failed marriages resulted from not choosing the right men. The "Golden Girls" star admitted she wished she didn't have two failed marriages and acknowledged they were "."
[White's boyfriend] noticed the chemistry between White and Ludden.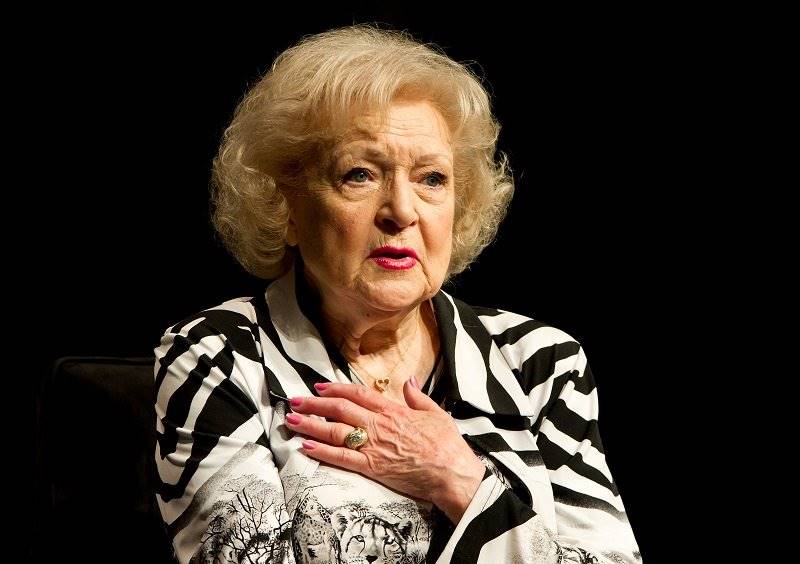 PASSWORD FOR LOVE
White's  after her two failed marriages. She starred in and produced "Life With Elizabeth," won a Los Angeles Area Emmy, and hosted her eponymous talk show.
She started making guest appearances on the game show "Password" in 1961, where she met Ludden, its host. Although they felt attracted to each other, they didn't do anything about it right away.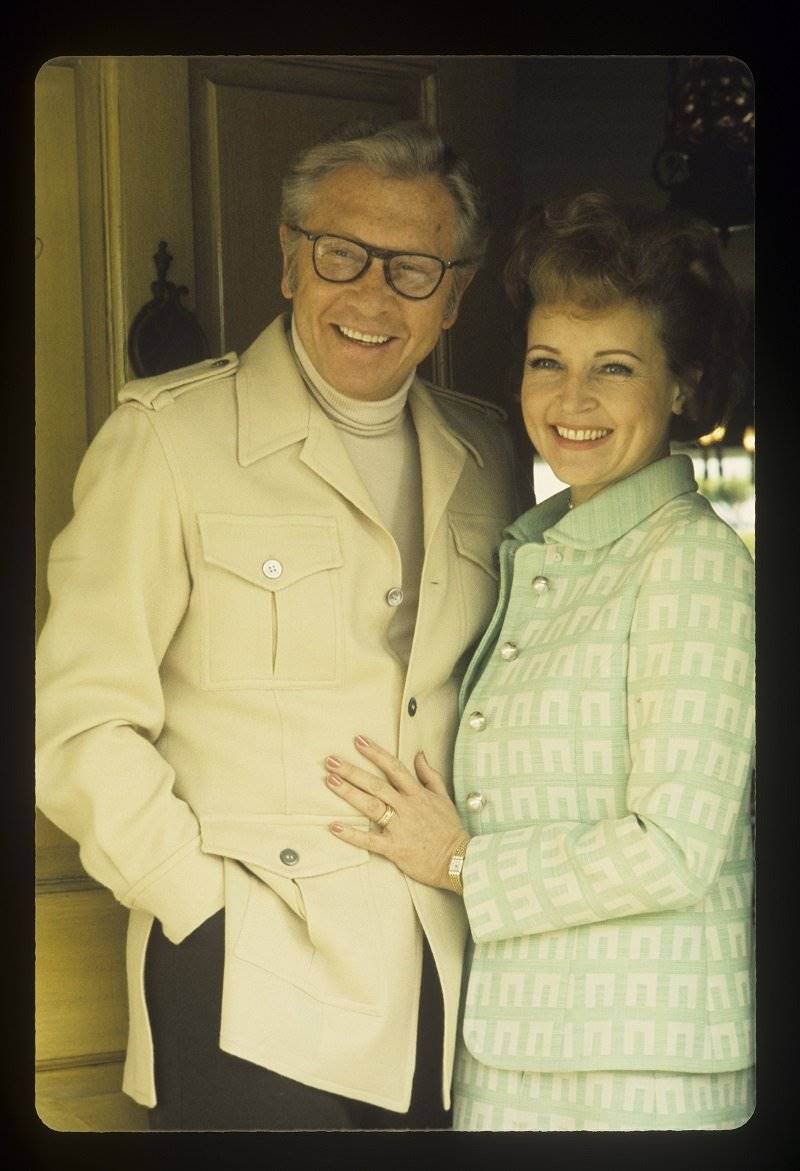 In Ludden's case, he was married to Margaret McGloin, the mother of his three kids. Unfortunately, McGloin died of cancer only weeks later. White also had a boyfriend, Phil Cochran, but the unattached life seemed to work great for her.
Still, she was impressed with the game show host's kindness on and off-camera. White revealed he was never "too busy" to say a  after wrapping up the last show.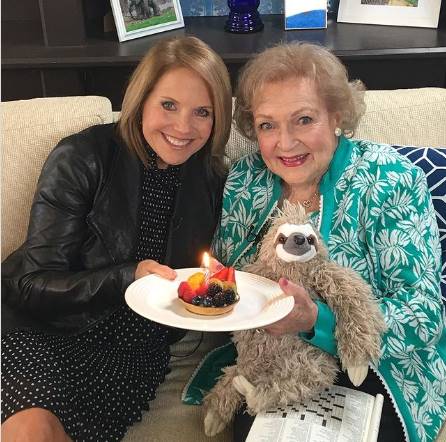 JOKE PROPOSAL
One year after their first meeting, their agents booked them to work together in a summer stock production of "Critic's Choice." They did the play for about three weeks, and White :
"Pretty soon, he didn't say hello. He'd say, 'Will you marry me?' It was a joke! I'd laugh it off, he'd laugh it off. And then pretty soon I came back home. I was going very steadily with someone!"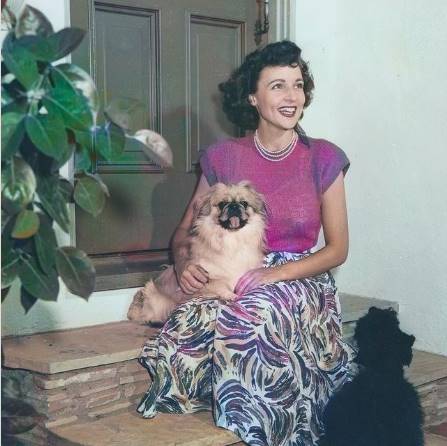 White might have seen his initial proposal as a joke, but Ludden later revealed he fell in love with her on "Critic's Choice" opening night. Cochran noticed the chemistry between White and Ludden after seeing them share a long kiss in the play.
The actress confessed everybody thought their long kiss was "hysterically funny," but Cochran wasn't a fan. He then told her he didn't like Ludden, but he couldn't have done much to prevent them from getting together.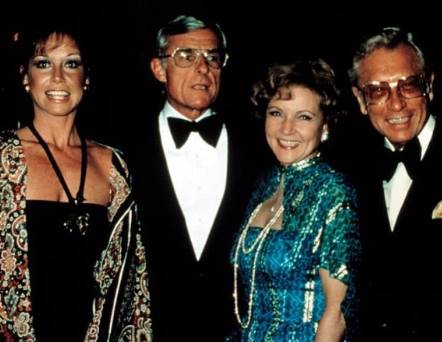 REAL PROPOSALS
White returned to Los Angeles, while Ludden went to his home in New York. Despite the distance (and her relationship with Cochran that didn't last much longer), he kept proposing for a year.
She realized Ludden was no longer joking about marrying her, but she would get mad at him and say, "no way!" White was in love with Ludden, but marrying and leaving California to live in New York with him was "not in the equation."
"I don't think Betty ever feared passing because she always wanted to be with her most beloved husband."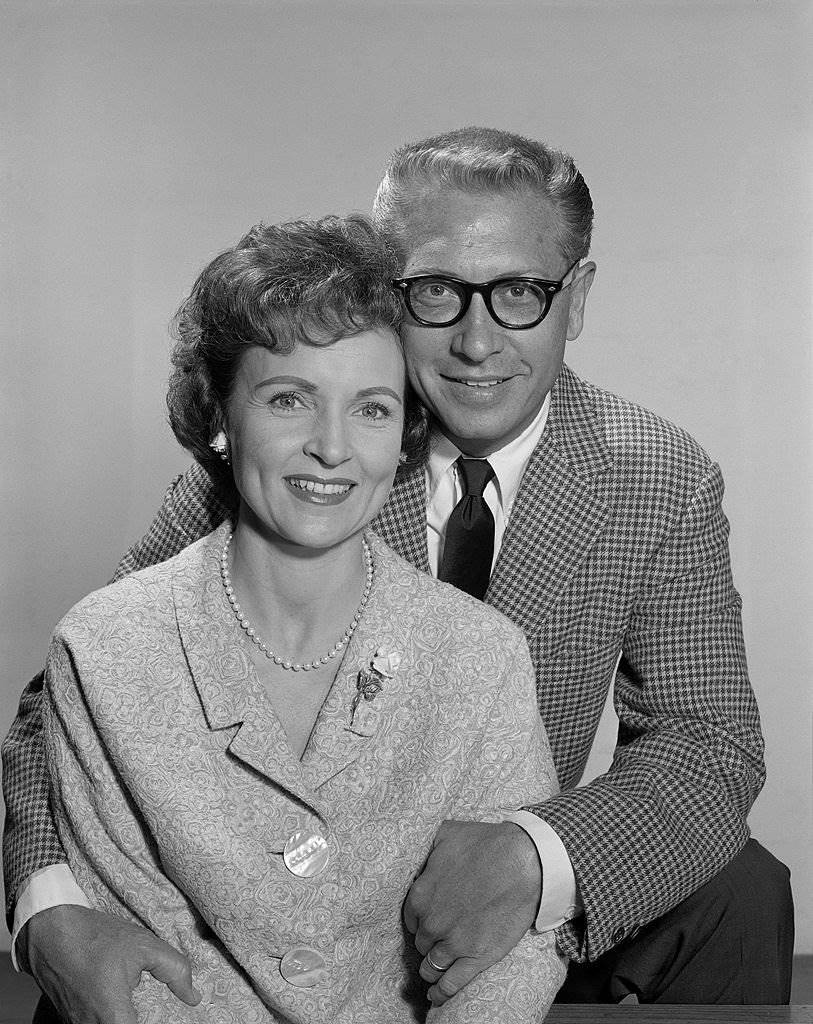 He never gave up. For one of his proposals, he bought a gold wedding ring. When she said no, he wore it on a chain around his neck for three months so that she would see it every time they met.
Ludden got what he wanted on Easter 1963. He sent her a stuffed bunny with gold earrings on its ears and a note that read, "Please say yes." He called her later that night, and she told him .
White and Ludden  at the Sands Hotel in Las Vegas in June 1963. They started living in Chappaqua, New York, with Ludden's three children.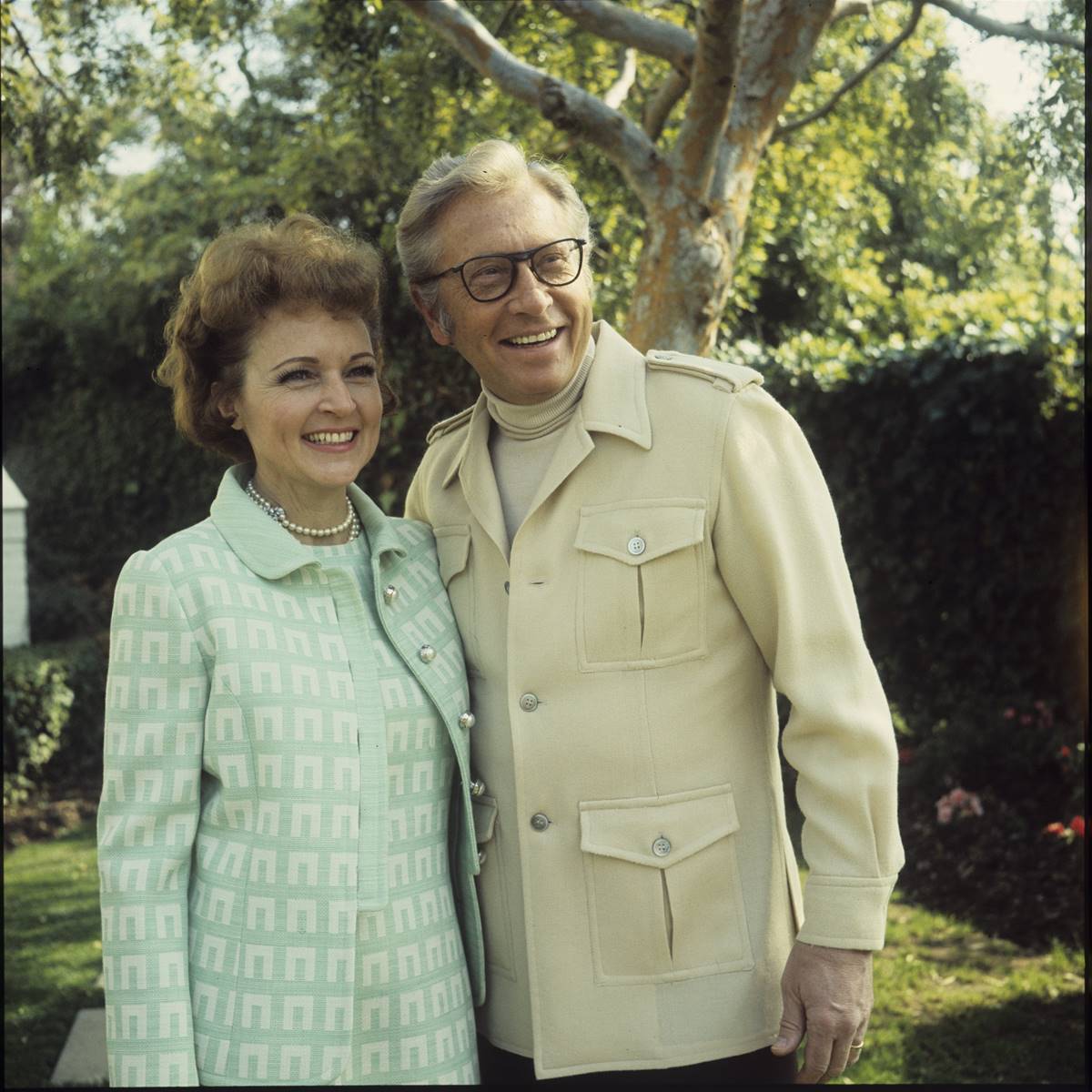 Apart from suffering from intermittent bursts of homesickness, White had a hard time winning over one of Ludden's daughters, Martha, who opposed the marriage and frequently argued with her dad.
Still, Ludden and White had a loving marriage for 18 years. Unfortunately, he was diagnosed with terminal stomach cancer in 1980.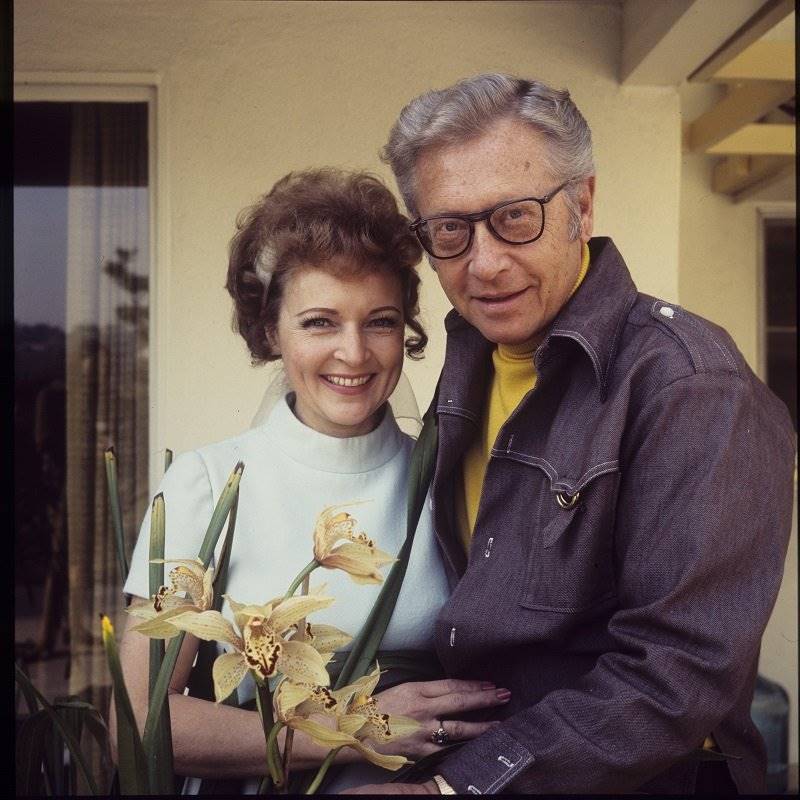 On June 9, 1981, Ludden passed away at aged 63. Three decades after his passing, White revealed  was not marrying Ludden a year earlier.
She even said she "wasted" a whole year only because of her insecurities about leaving California. White never remarried because Ludden was the love of her life and if you've had the best, ""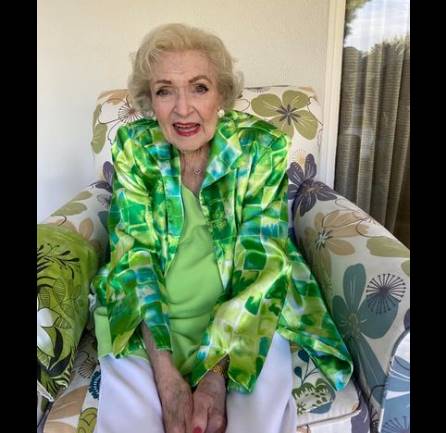 WHITE'S LIFE AFTER LUDDEN'S DEATH
Dealing with Ludden's death was hard, but  focused on her career. She became the first woman to win a Daytime Emmy Award for Outstanding Game Show Host for "Just Men!" in 1983.
Two years later, she landed the part of Rose Nylund in "The Golden Girls," a role that skyrocketed her career even more. She then worked in "Boston Legal," "Hot in Cleveland," and "The Proposal."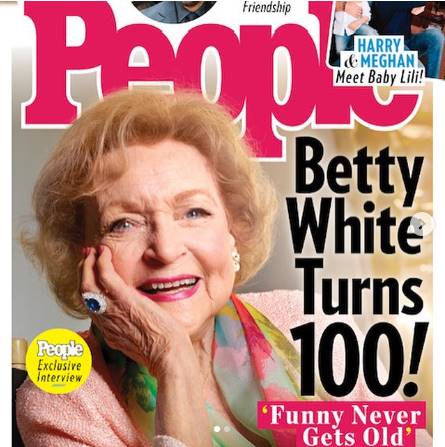 In December 2021,  interviewed White ahead of her 100th birthday, and she admitted to being lucky about her good health.
She joked that one of the secrets to living so long was avoiding "anything green." White also said that being a "cockeyed optimist" like her mother also helped keep her upbeat nature.