Matthew Perry's Parents: All About His Relationship with Dad John, Mom Suzanne and Stepdad Keith!
Matthew Perry has always had the unwavering support of his parents, John Bennett Perry and Suzanne Morrison. Despite their divorce shortly after Matthew's birth in 1969, both parents went on to remarry and expand their families. Suzanne married Keith Morrison in 1981, while John tied the knot with his wife Debbie the same year. Born and raised in Ottawa, Canada, Matthew later relocated to California as a teenager to live with his father.
Following in his dad's footsteps, who is also an actor, Matthew and John shared the screen together multiple times. In fact, John even made a guest appearance on Matthew's popular show, Friends, in 1998. Throughout Matthew's battle with addiction, his parents remained by his side. In 2018, when he was hospitalized due to his history of opioid abuse, both John and Suzanne rushed to be with their son. Matthew vividly recalls their presence, stating, "They were both standing at the edge of my bed... I must be really sick for this to be happening." Keith Morrison, who has known Matthew since he was a young boy, also provided support throughout the actor's journey.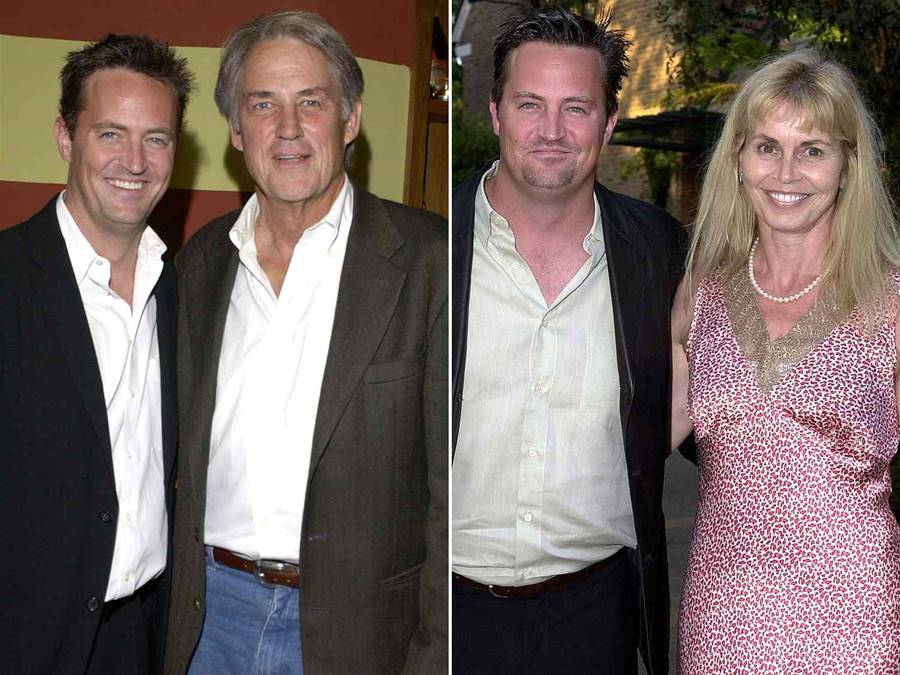 Describing Matthew as "remarkable" since his adolescence, Morrison praised his stepson's talents and bright personality. The Perry family was devastated by Matthew's tragic death at the age of 54 in October 2023. In an exclusive statement to PEOPLE, they expressed their heartbreak and emphasized the joy Matthew brought to the world both as an actor and a friend. From their early years raising Matthew to their unwavering support during his struggles, John and Suzanne have played vital roles in the late actor's life. Despite their divorce early on, their love and support for their son have always remained constant.