2023's Top Pet Names Inspired By Taylor Swift, Sports Stars, Barbie and '90s Nostalgia
More pet owners are taking name inspiration from the latest pop-culture highlights from this year.
In fact, some of the top trends, according to 's eleventh annual report, have a relation to , who kicked off her Eras Tour this year, U.S. Women's National Soccer Team (USWNT), who garnered headlines during the World Cup, and from the top movies and shows of the year, including and Netflix's . 
The top trending dog name in America is Kelce — inspired by and , who faced off at the earlier this year. The moniker is up 135% from last year, which was likely fueled by Travis' romance with Swift, who had her own influence on cat and dog names this year.
Taylor and Swift are trending up 21% and 133%, respectively, for cats, while the dog name Swiftie made the list for the first time. Cat names inspired by Swift songs, such as Este (110%) and Karma (31%), also are making a huge splash.
However, the Kelce brothers aren't the only sports stars with trending dog names. Top players from the USWNT, including and , have inspired new pet names including Dunn and Megan, which saw a 147% and 33% increase in trends. Seattle Storm women's basketball star Jewell Lloyd is also a popular inspiration, with the moniker Jewell trending up 64% for dogs.
Other trending sports star names included Trea, inspired by MLB star Trea Turner; Nikola, inspired by NBA star Nikola Jokić; Lamb, inspired by NFL star CeeDee Lamb; and Fields, inspired by NFL star Justin Fields. Team names like Celtic (up 364%), Mariner (up 131%) and Eagle (up 114%) are also popular.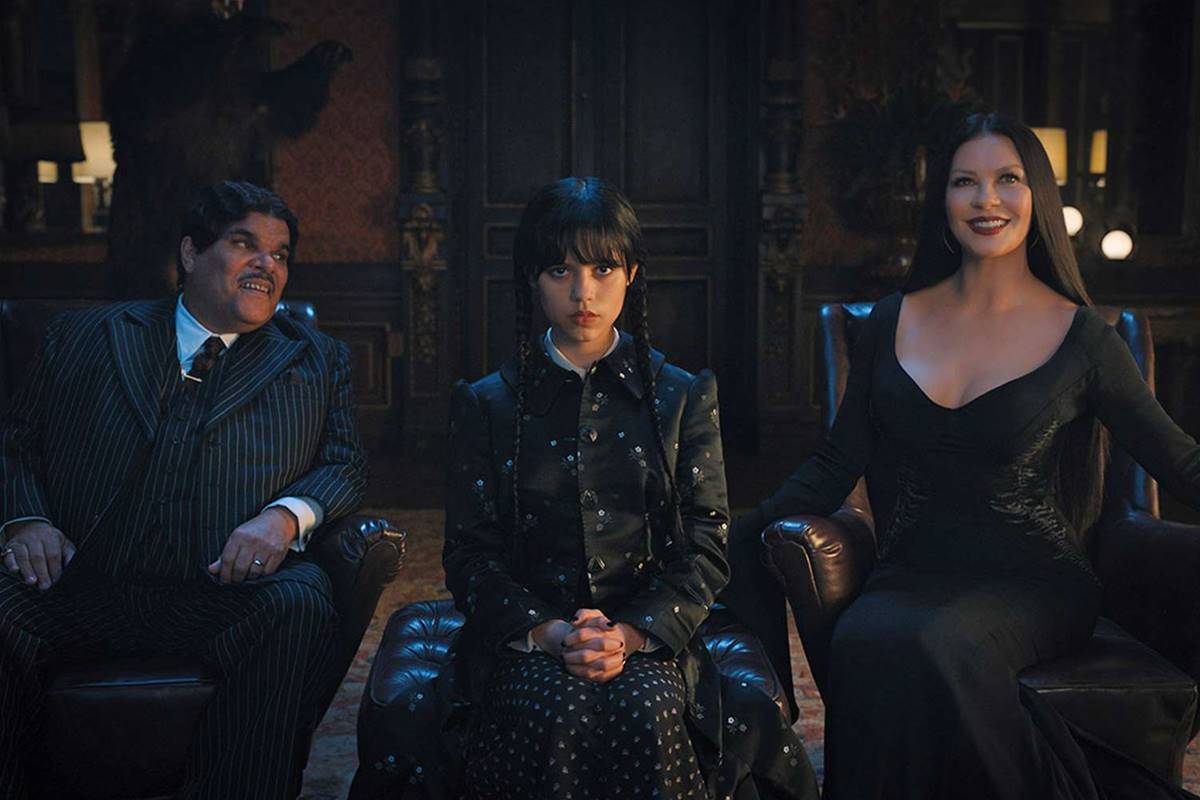 Several names inspired by Netflix's and have also surged this year due to the show's recent popularity. Wednesday is the No. 2 trending dog name nationwide, with the character's full moniker, Wednesday Addams, trending up 297% for dogs. 
Wednesday's best friend and roommate in the Netflix show, Enid, also trended up 217% for pets and the Addams Family helper "Thing" also trended up 197%. The names of Wednesday's parents, Gomez Addams and Morticia Addams, also made their debut on the list of top names.
wasn't the only pop-culture property to hit the jackpot with pet names. 's also hit the charts with the name Barbie trending up 23% for cats, while its shortcut "Barb" is trending up 93%. The name Ken also trended up 79% for dogs, while other movie-inspired characters like Allan and Greta were up 43% and 18%, respectively.
Nostalgia for some of 2023's top pop culture properties isn't the only thing trending, as stars from the 1990s have also taken over the list. The name Alanis, inspired by popular songstress trended up 547% for all pets, while trended up 297% for dogs. is also a popular one for pets, trending up 47%.
Never miss a story — sign up for  to stay up-to-date on the best of what PEOPLE has to offer, from juicy celebrity news to compelling human interest stories.

Other names like "Leonardo Dogcaprio," Shania Twain, Richard Gere, Fergie, Shakira, and Avril entered the list of top pet names this year, along with "."
Technology-inspired names and food-inspired names also trended to the top of the list this year with the name "AI" — which has made multiple headlines this year — trending up 97% for dogs and Elon and Musk trending up 11% and 47%, respectively. Meanwhile, pet owners have been gravitating toward alcohol-inspired names like Beer, which is trending up by 330% for dogs, and Prosecco, which is also trending up a whopping 793% for cats.
Most Popular Female Dog Names:
Most Popular Male Dog Names: