Mya, a rescued brindle pittie, communicates with her owners using a bowl. Whenever she wants something, she carries her bowl around and makes various noises to get their attention. Recently, she has started using her bowl to communicate with her dog siblings, Scrappy and Kekie.
When Mya wants to take a nap on her favorite bed but isn't ready to snuggle up yet, she drops her bowl onto the bed to let her siblings know that the spot is taken. Her patient siblings usually find another spot to lay, but sometimes, the spot is just too good to resist and they ignore the bowl.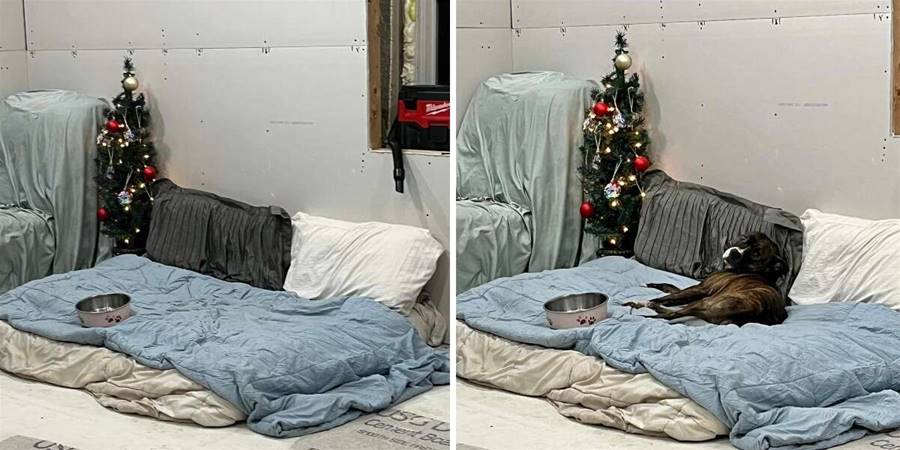 In such cases, Mya cozy up on the bed anyway or gives a sad expression, hoping someone will clear the spot for her. Despite this playful rivalry, the three dogs are very close and often snuggle up together for naps. Mya's unique communication skills and dramatic personality have brought joy to her family, and they love her dearly.