Mom Creates Special Advent Calendar For All The Dogs Walking By Her House!
Amy Gaudette, a woman in Ontario, Canada, has created a special Advent calendar for dogs in her neighborhood. The calendar consists of 24 treat-filled jars on a Christmas tree stand, free for any dog walking by. Gaudette started her first treat stand during the COVID-19 lockdowns as a way to spread kindness to others.
The stand, called Oshawa Puppy Café, quickly became popular among dog owners in the neighborhood. Gaudette even created an Instagram account for the café, where visitors can take pictures and tag her. The café has become a staple hangout spot in the community, and Gaudette has expanded her offerings with holiday-themed photoshoots and adoption drives.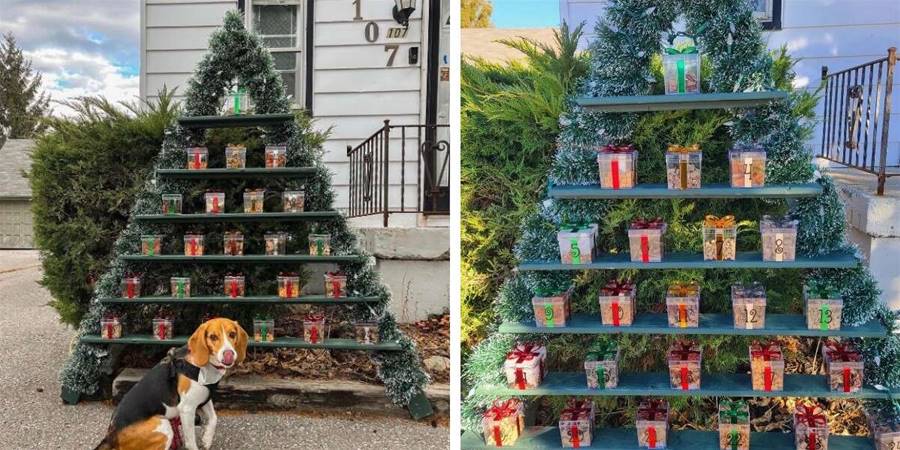 Gaudette has used the café to give back to her community, helping dogs find their forever homes. Since the café opened, approximately 10,000 treats have been enjoyed by visitors. This year, Gaudette introduced the Advent calendar to bring even more joy. Neighbors can stop by and choose a treat from one of the numbered jars. The calendar will only be available until the end of the year, but Gaudette plans to bring it back next holiday season. Gaudette hopes to continue connecting people and their love for their pets and looks forward to what the future holds for Oshawa Puppy Café.