Florida Dog with Severely Matted Fur that Kept Her From Walking Gets Life-Changing 'Spa Day'
Loretta looks like a whole new dog.
On Nov. 4, the canine came into the care of and arrived with a severely matted coat and "very little background information," the
"We were simply asked to help. We asked if this was a backyard breeder dog, and we were told 'no,' although we were skeptical because we could see puppies in the background of the photo provided with this girl in an outdoor pen. None of that matters now; she's safe in our care," Poodle and Pooch added in its initial post about Loretta.
When the rescue first met Loretta, her coat was so matted and restrictive that she was "struggling to walk," so Poodle and Pooch's first order of business was to find a groomer for the dog. The rescue put out an emergency plea on social media for a groomer in the Orlando area to help Loretta and received "an incredible response."
Less than 24 hours after asking for help, Poodle and Pooch carried Loretta into because she could not walk in on her own. The business was one of several that reached out to the rescue to offer a courtesy groom to help Loretta.
"Kristie, Shannon, and Megan came in on their day off and worked on Loretta for over three hours, carefully shaving the thick coat that had been restricting her movement for so long. The matting was so severe in some places that Loretta's skin was tearing," Poodle and Pooch .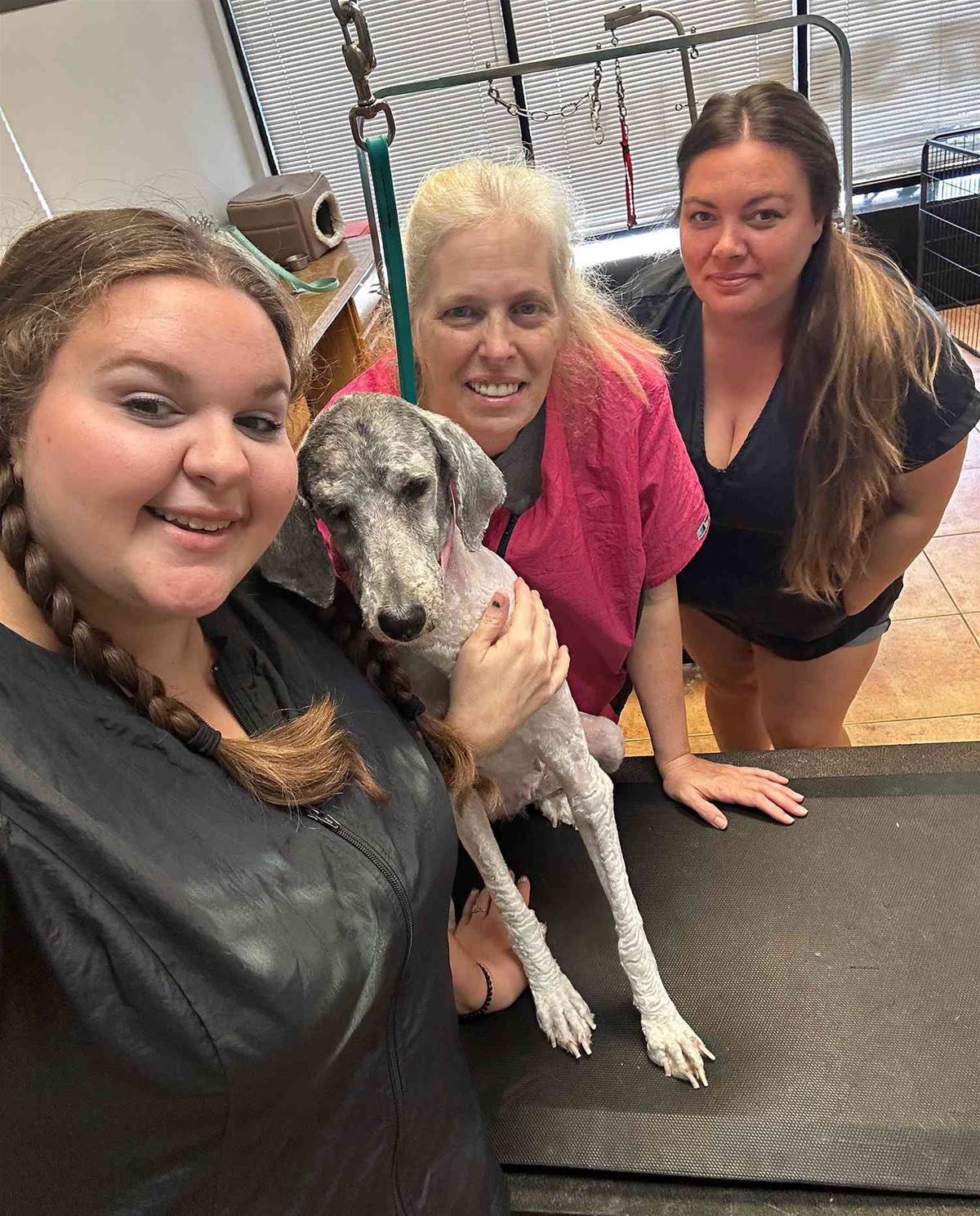 The photos that accompany the social media post show Loretta's transformation. In her pre-groom photo, the poodle is covered in a thick, dirty, and unruly coat, while the post-groom pictures show a slender, clean dog that can move freely.
"Loretta's transformation is a testament to the incredible power of community and compassion. To say this groom was a tough job is a huge understatement, but these incredible women gently worked their magic as if they were Loretta's personal fairy godmothers," Poodle and Pooch added about the intense groom session.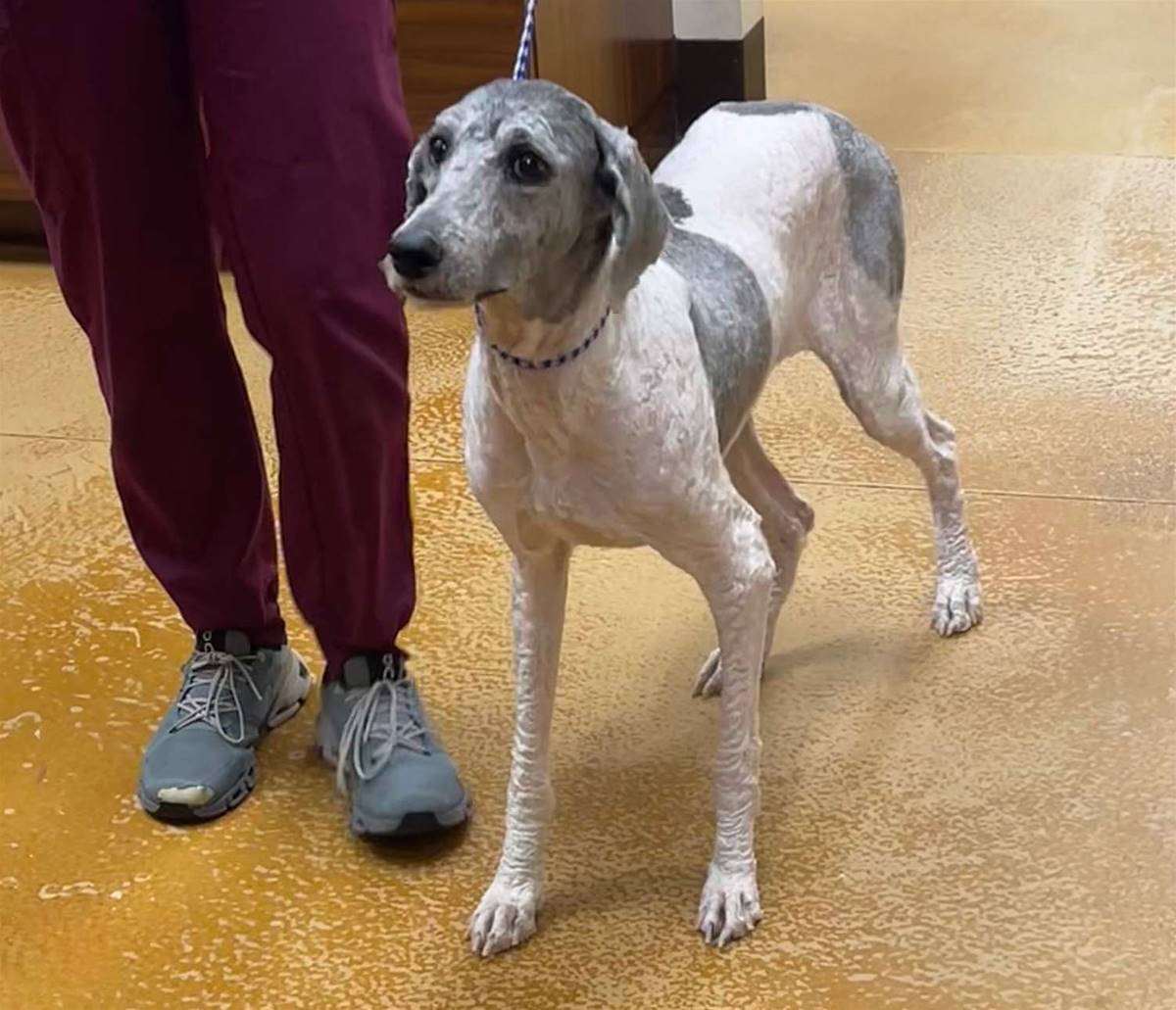 Since her big haircut, Loretta has been decompressing in a foster home and working towards a full recovery. A visit to the vet revealed that the poodle has hookworms, heartworm disease, and arthritis and is underweight, but things are looking up for the pup.
"Loretta is loving her meals, which she gets 3+ times a day since she is underweight and currently has hookworms. She loves her comfy XL orthopedic bed and spends time on it inside the house but prefers to be outside when possible. She's 'learning how to be a dog' now that she's free of that restrictive nasty coat of matted fur," Poodle and Pooch shared with PEOPLE about how Loretta is doing now.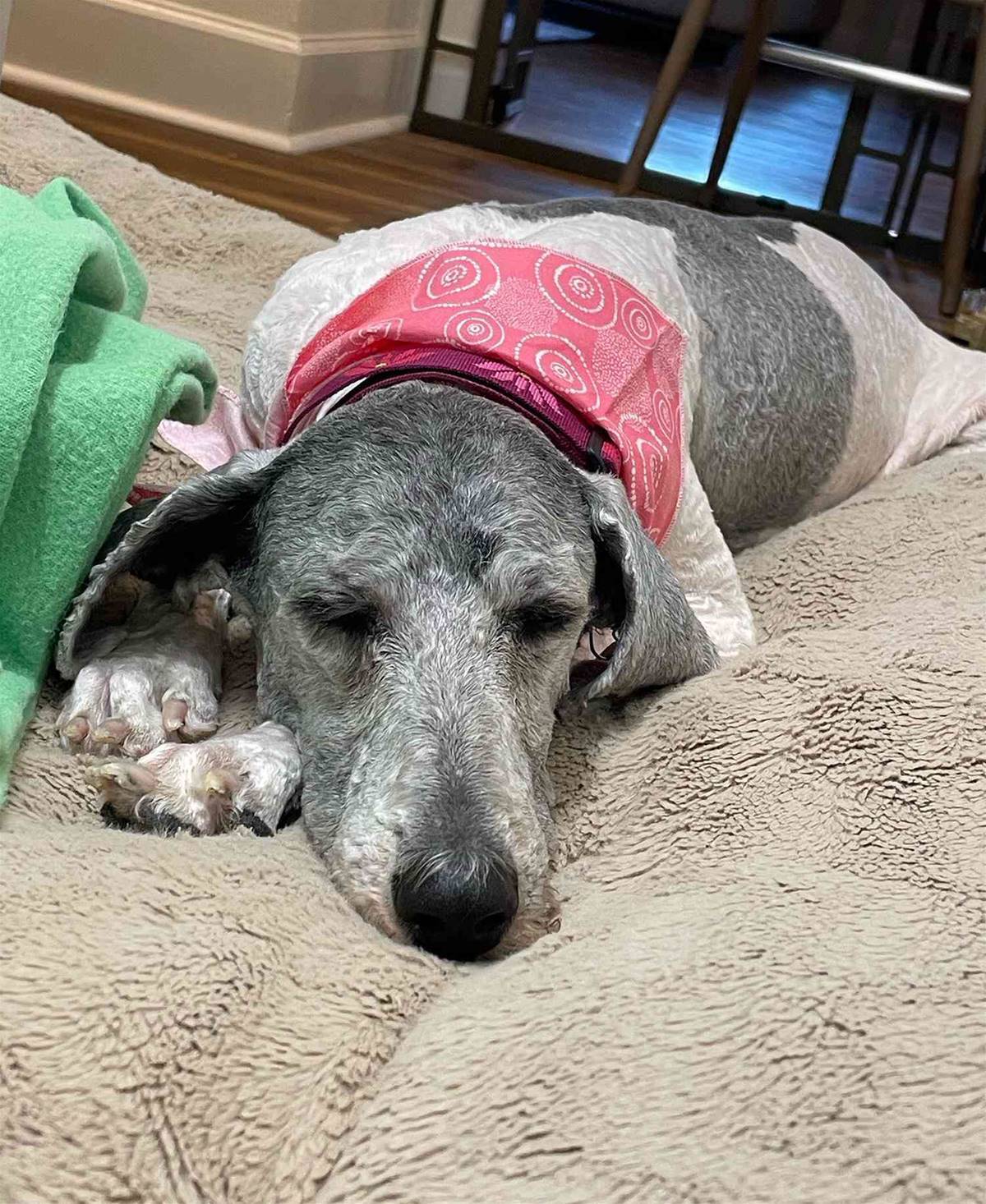 Never miss a story — sign up for  to stay up-to-date on the best of what PEOPLE has to offer, from celebrity news to compelling human interest stories.
"Just a week ago, she was still living in an outdoor cage, clearly neglected and most likely used for breeding, while trapped in a painful prison of her own matted fur," the rescue . "Now, thanks to the swift action taken by grooming angels within our community, she has undergone what was mostly likely her very first spa day ever."
To learn more about the Poodle and Pooch Rescue of Florida and support the organization's work, visit