Stray Dog Covers Foster Family In Kisses When He Realizes They're Taking Him Home!
When Shelby Davis found herself locked out of her hotel late at night, she didn't expect to encounter a heartbroken stray dog. As the director of Soul Dog Rescue, Davis knew she had to save the little pup. Despite his sickly appearance, the dog, later named Braydon, perked up as soon as he was safe in Davis' vehicle. Davis drove for 10 hours back to Denver, Colorado with Braydon.
The next day, she took him to the vet for a bath and checkup. Braydon's rescue made Molly Steele, a Soul Dog Rescue volunteer, fall in love with him. Less than a week later, she decided to foster him. When Braydon met Steele's family, he immediately bonded with them, showering them with hugs and kisses. He was overjoyed to finally have a home.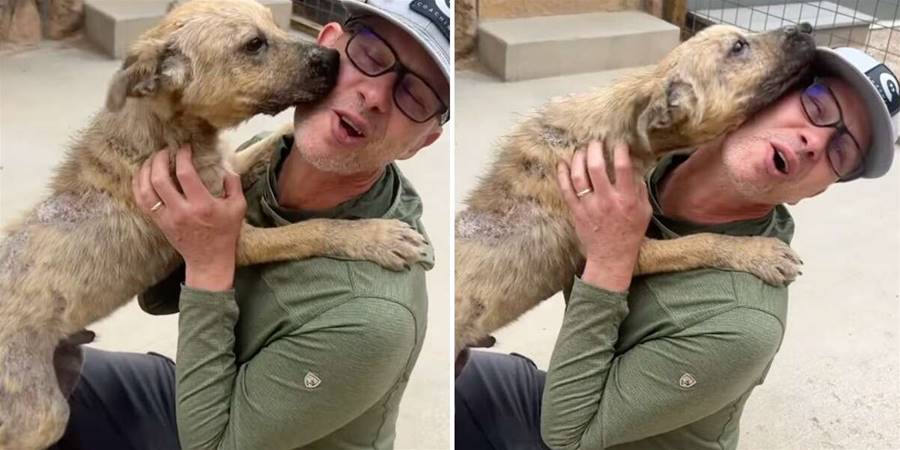 Braydon settled into his new foster home and slowly came out of his shell. He is described as a sweet and gentle soul who loves snuggling on the couch and meeting new people. In addition to bonding with his human family, Braydon also got along well with Steele's other rescue dogs. Although he is not available for adoption yet, his caregivers are focusing on getting him healthy before finding him a forever home. Until then, Steele and her family will continue to shower Braydon with the love he deserves.