Dog Watching From Balcony Suddenly Sees The Face That She's Been Missing!
A man named Michele Geda received news that he had been accepted into a music program in Florence, Italy, which meant he would have to leave his dog, Kora, behind. Despite the distance, their love remained strong. After three months, Geda returned home for a visit but did not inform Kora. As Geda's parents and Kora stood on the balcony, they heard a car approaching.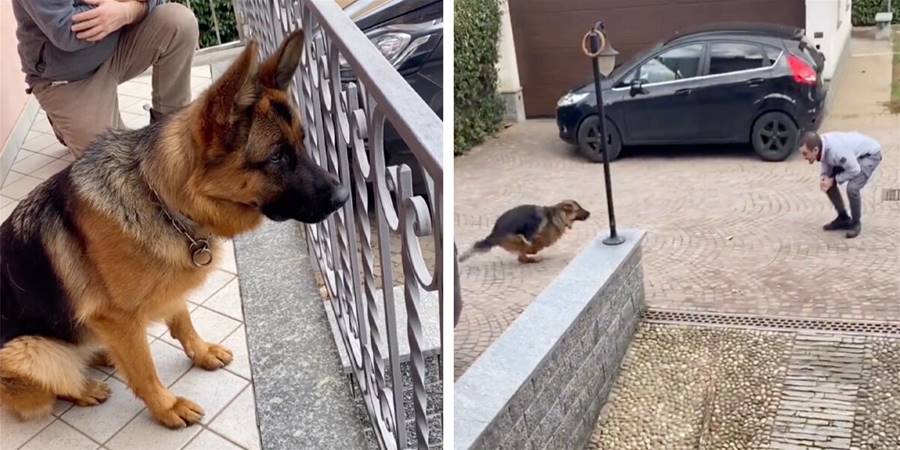 Kora's ears perked up, and she saw Geda's face in the driver's seat. The reunion brought immense joy and love. Geda now visits home every few months to see Kora and hopes to eventually live with her permanently. In the meantime, Kora receives love and companionship from Geda's parents.