Rescue Cat Named Mamoa Heading to California to Find a Home After Surviving Maui Fires
Mamoa the cat has endured a distressing past few months and is now paw steps away from the happy ending he deserves.
The five-year-old male feline survived and lived in his neighborhood, which was considered a fire zone, for about a month before being picked up by Maui Humane Society rescuers, according to from .  When he first arrived at the Maui Humane Society, Mamoa was covered in ash and looked like he might be ill, but upon cleaning him up, his rescuers discovered a relatively well-kept and friendly white and grey cat.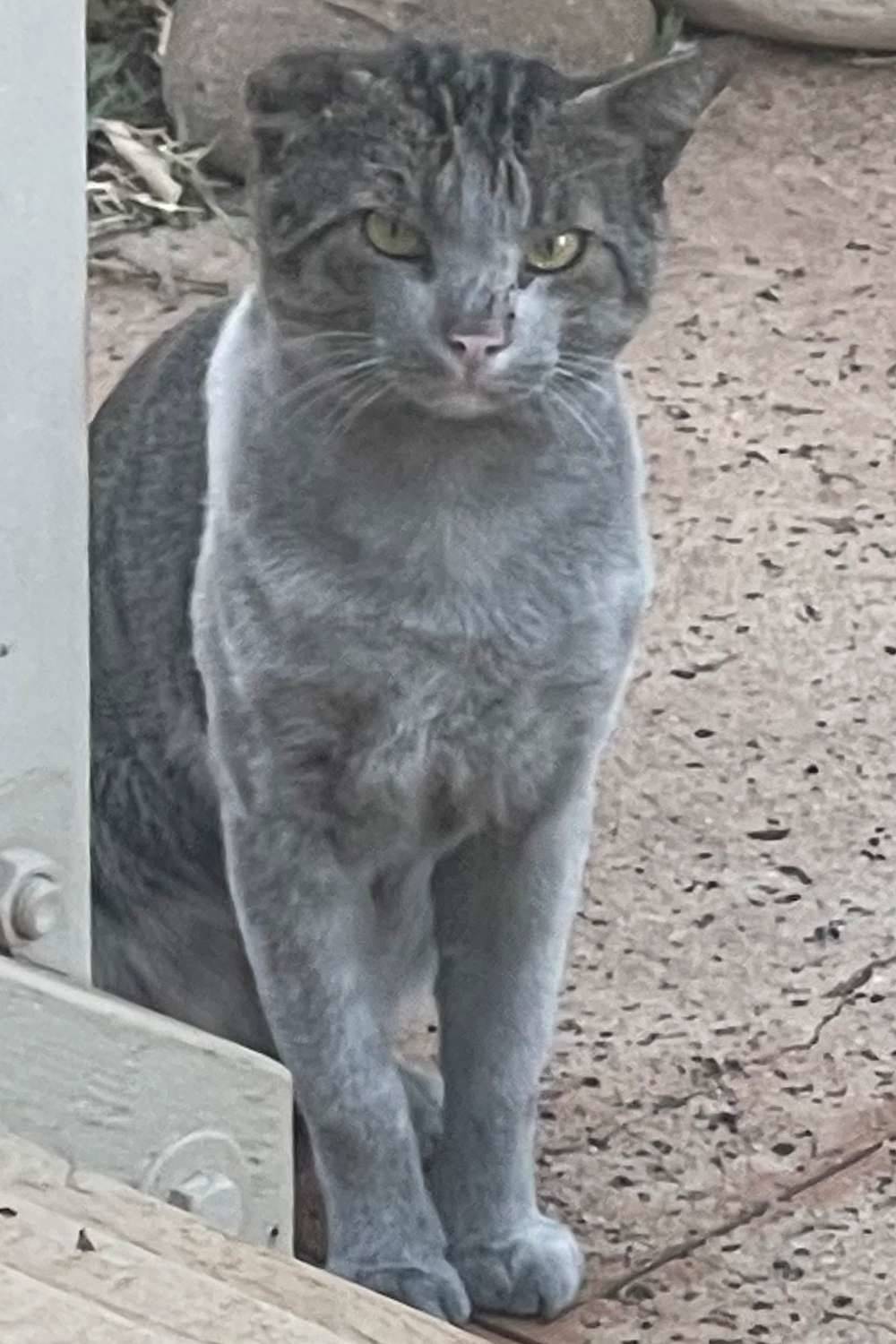 gave the cat the temporary name L557. The rescue then posted on social media looking for the pet's owners, assuming the well-socialized feline was a former housecat, not a feral feline.
A woman named Diane saw the post, walked into the rescue, and showed the shelter's staff a picture of the cat, whom she and her husband called Mamoa. She said he regularly visited her backyard before the Maui fires to receive food and attention. Diane and her husband couldn't provide a permanent home for Mamoa, per FieldHaven Feline Center's Facebook post, so she signed off on Maui Humane Society putting the cat up for adoption.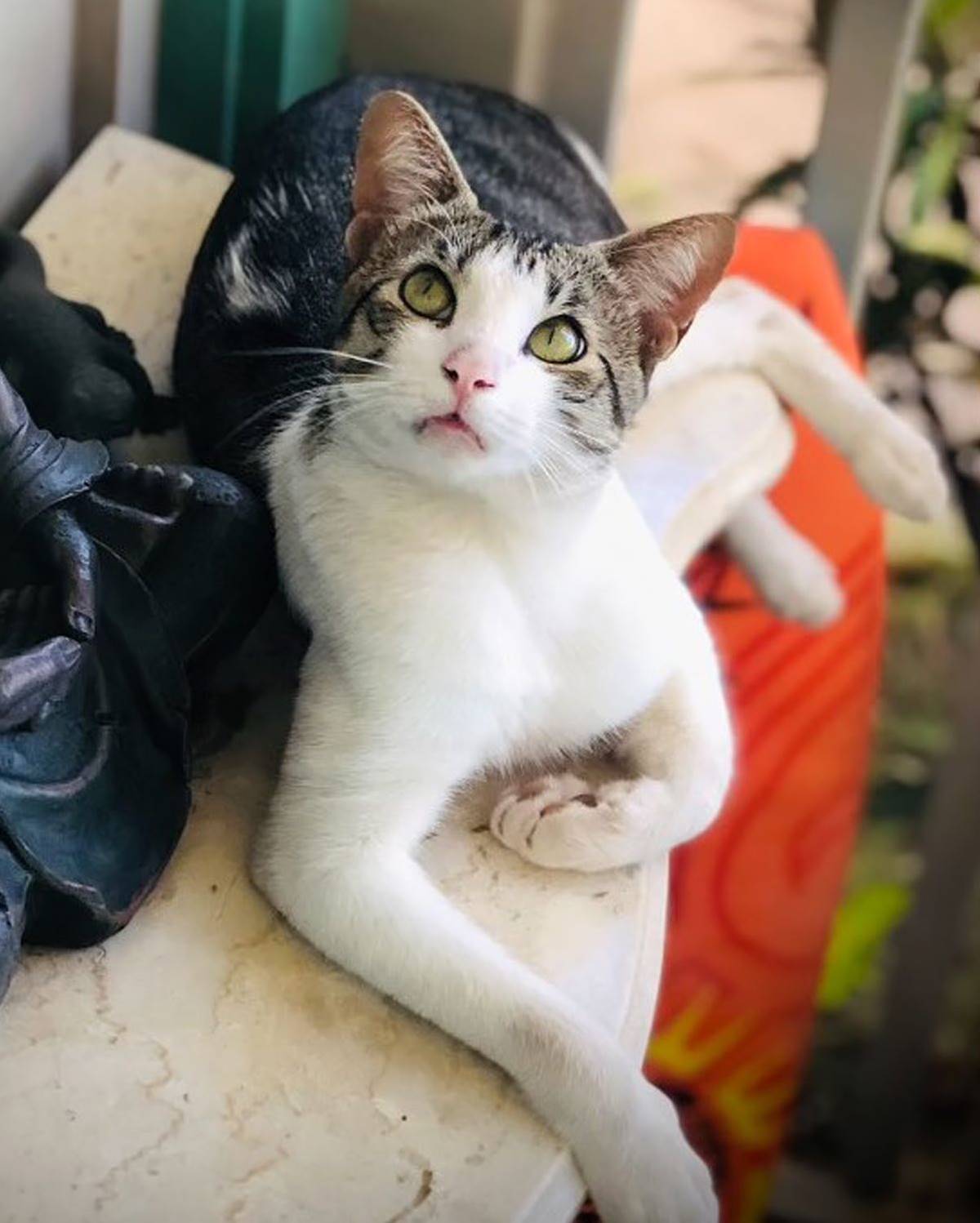 "She, and her husband, had a misty-eyed reunion with Mamoa, sharing photos before and after the fire. In place of his sparkling white fur, which he so meticulously kept clean, was a nearly solid grey cat. Remarkably, not even a whisker was singed, despite their neighborhood being completely obliterated." FieldHaven Feline Center wrote on Facebook about Diane's reunion with the cat.
Determined to help the well-loved but homeless Mamoa find a family, a FieldHaven Feline Center rescuer working with Maui Humane Society brought the cat to the center in Lincoln, California.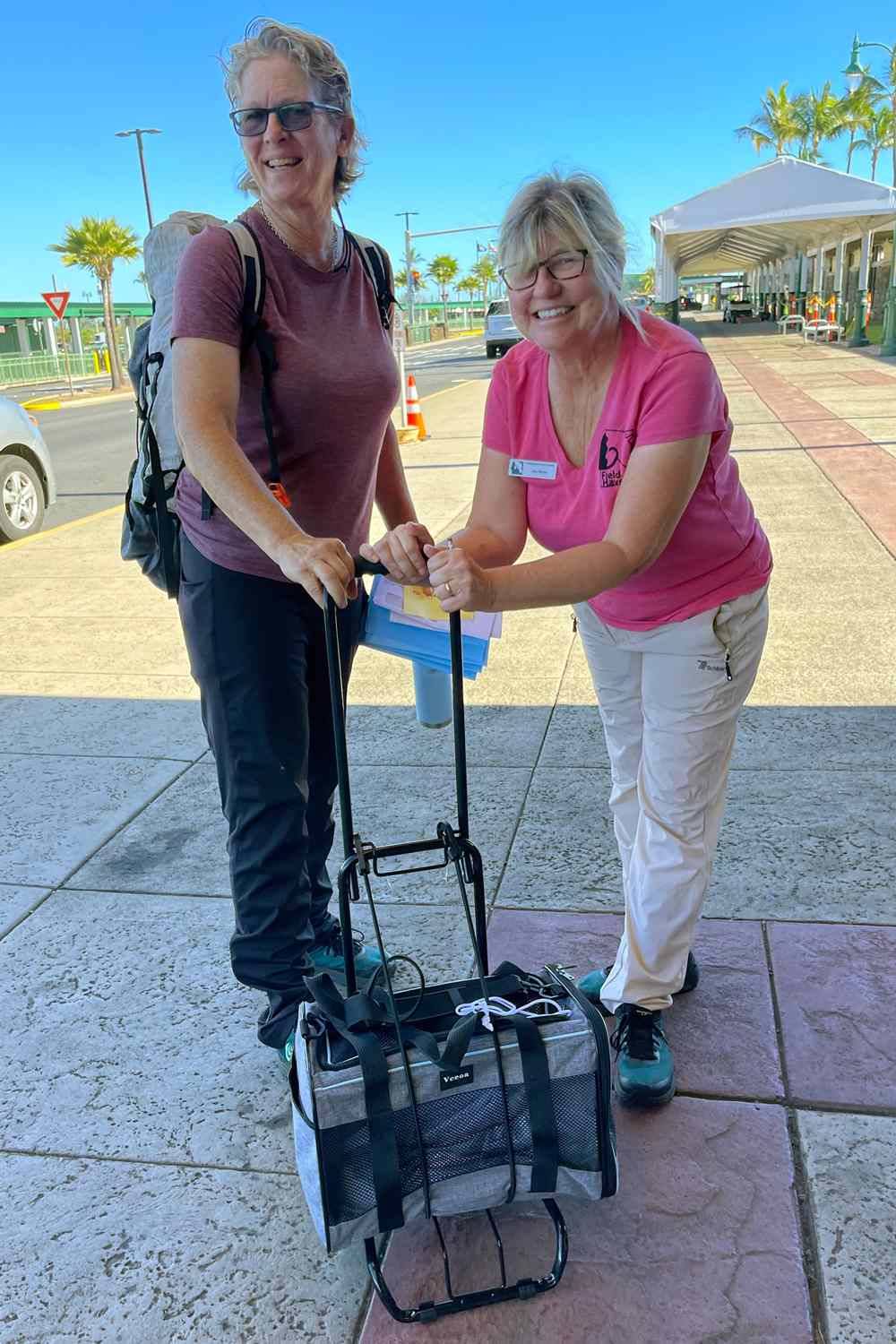 "We will find him just the right home with a family who will cherish him as much as his Maui one did," the animal welfare group shared.
The cat reached California on Oct. 25 after flying "kitty class" and was greeted by a foster family from Sacramento, who will help the pet find the ideal forever home.
Rescues and companies nationwide assisted animals displaced in the Maui wildfires. In August, PEOPLE reported that to transport emergency care to people and pets. The aircraft returned with more than 130 shelter pets from the Maui Humane Society to be adopted out in the mainland U.S.