Dog's Favorite Toy Gets Discontinued So Store Sends The Last Box To Him
Every time we choose kindness, the world gets a little brighter.
A small gesture of kindness can have a huge impact, especially when it's unexpected, and there's nothing better than knowing that you've made someone happy.
Recently, a sweet pup named got a wonderful surprise after a store manager learned that Marley's favourite toy had been ruined, and decided to do something about it.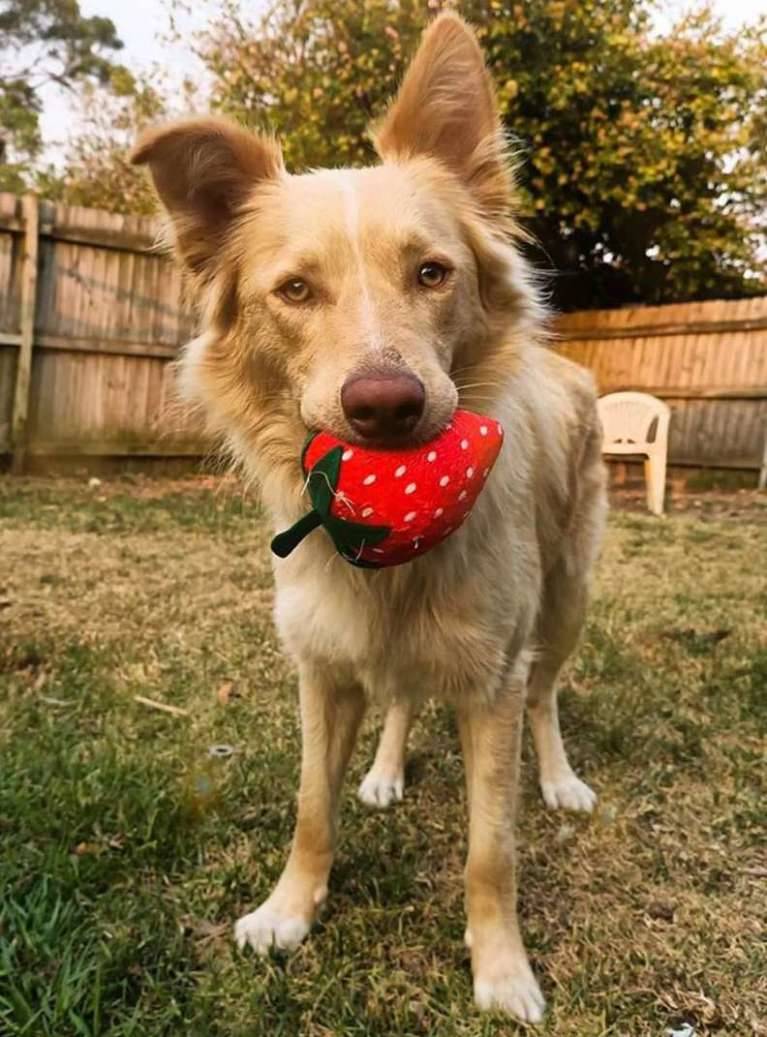 Marley is a loving and caring pup and he is also a trained autism service dog. He's always there to support his mommy, Hayley Martin, who he loves very much.
Martin, in turn, loves her sweet pup to the moon and back and is grateful for everything Marley does for her.
She always tries to show him just how much she loves and appreciates him and does everything she can to make him happy.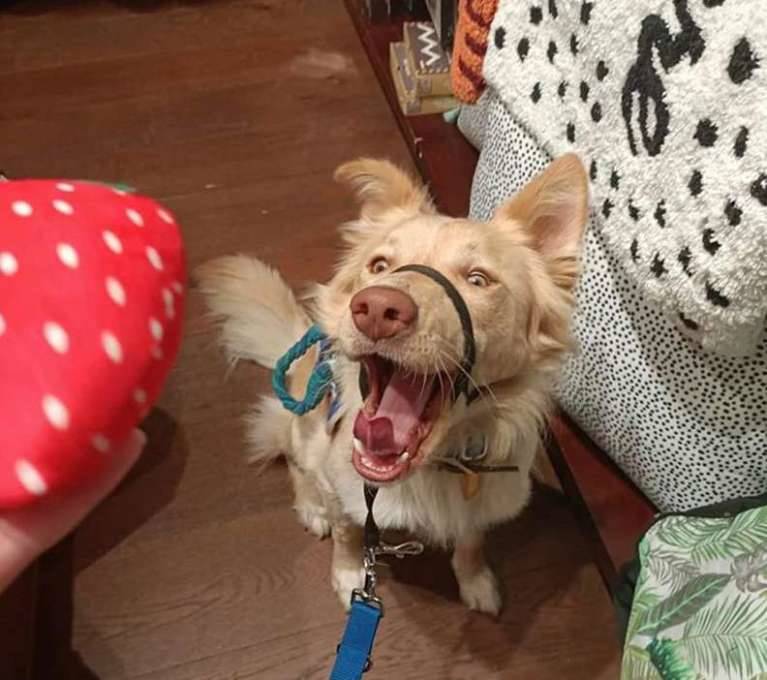 One day when they were out shopping together, Marley spotted a beautiful toy and fell in love with it.
It was a plush squeaky toy in the shape of a strawberry, and Marley begged his mommy to buy it for him.
Martin was of course more than happy to give her good boy a nice toy and so she purchased the pretty strawberry and gifted it to Marley.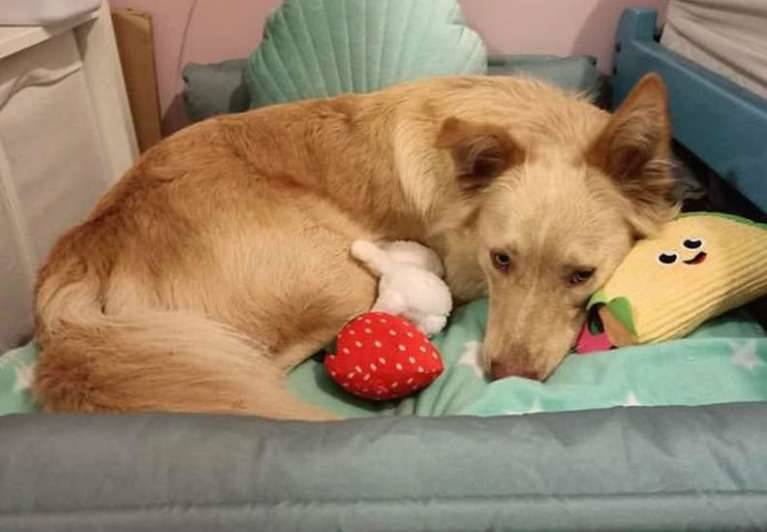 Marley was so happy and the toy instantly became his favourite toy.
Even after a whole year of playing with the strawberry, Marley hadn't grown tired of the toy.
It was a bit worse for wear after so many spirited play-sessions, but although it wasn't quite as pretty as before, Marley still loved his toy very much.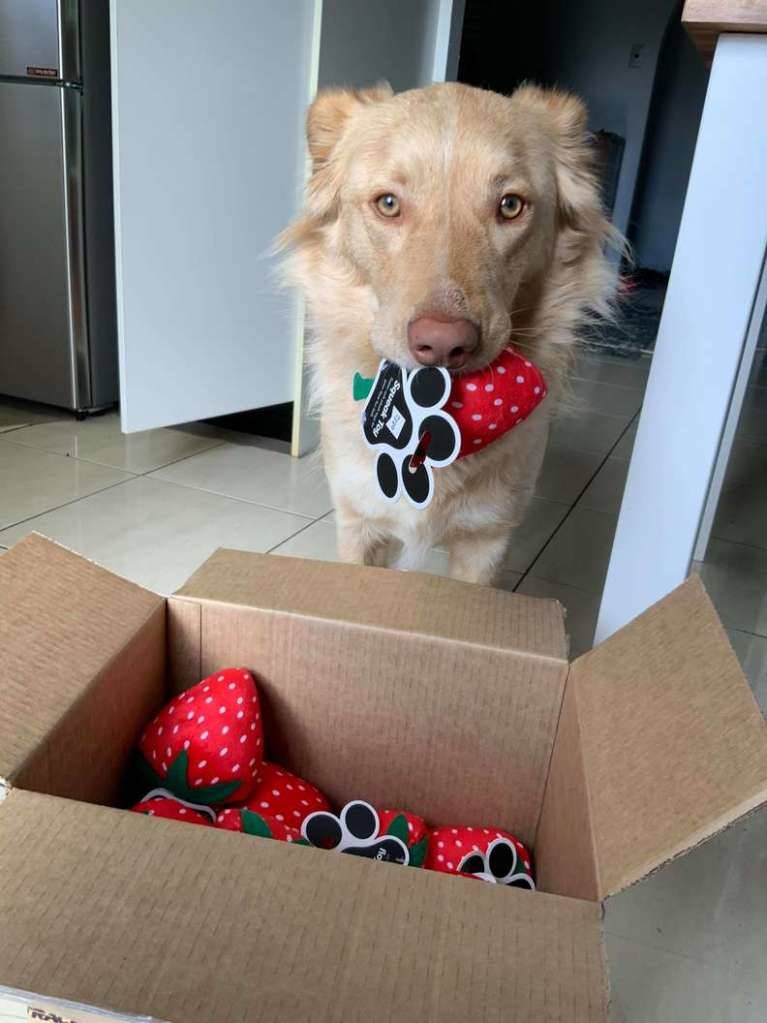 Martin, however, eventually had to make the difficult decision to discard the worn toy.
It had grown far too worn and soiled and had to be thrown away.
But, knowing how much Marley loved the strawberry, Martin set out to buy him a new one.
That's when she found out that the toy had been discontinued.
Martin was naturally devastated by the news. Marley loved his strawberry so much and she desperately wanted to make him happy.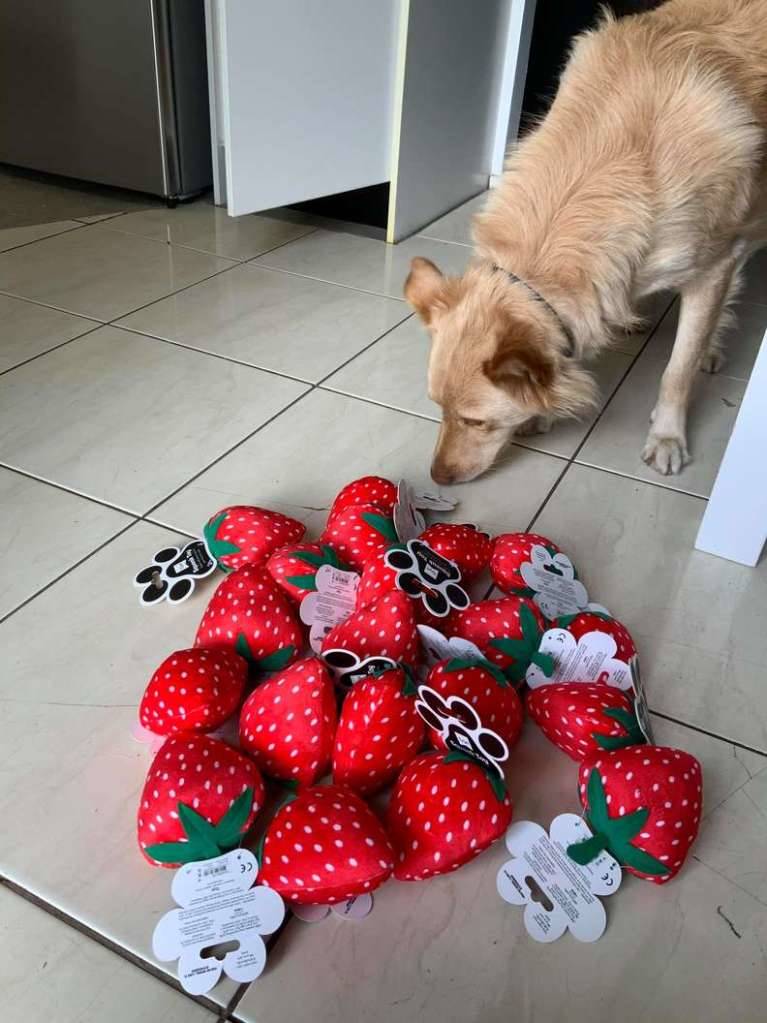 Martin then took to Facebook, where she explained the situation and asked people contact her if they knew where she could get her hands on a replacement strawberry.
And then, something amazing happened; a store manager who had sold the toys saw her post and reached out.
She told Martin that she would be happy to send Marley two strawberry toys.
Martin was overjoyed, but when the package finally arrived, she could barely believe her eyes.
Instead of two toys, the store manager had sent Marley an entire box of strawberry toys!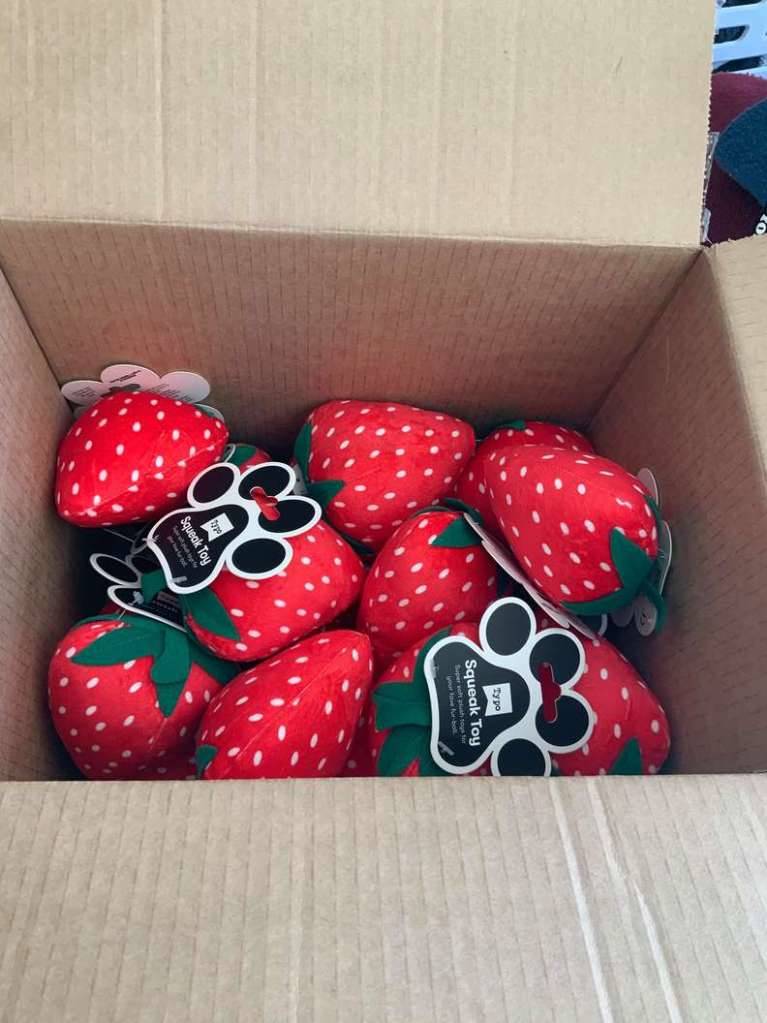 When Marley laid eyes on the box filled with 20 items of his favourite toy ever, he barely knew how to react.
"He didn't know what to do! He was so gentle about it all but was so excited!" Martin told .
For an hour, he explored each toy in breathless excitement and nudged them to make them squeak.
Now, Marley feels like the luckiest little dog in the world; not only does he have an amazing mom, but now he also has a life-time supply of his favourite toy.
And Martin is just so happy to see her favourite little guy glowing with joy.
Stories like this one really nurture the soul.