Kim Kardashian Dresses Her Dogs Sushi and Saké as Actual Sushi for Halloween: They're 'So Unbothered'
Even 's dogs give it their all for Halloween!
The SKIMS mogul, 43, uploaded images featuring — Sushi and Saké — wearing some themed Halloween attire on her Instagram Story Saturday.
"Saké dressed like Sushi for Halloween," Kardashian joked as she shared a clip of the pup wearing a tiny cloth outfit that resembled part of a sushi roll.
"Hey, are you a piece of sushi," the mother of four then asked the dog. "You're like, 'What is this?' So unbothered."
Kardashian also shared a few additional images of Sushi and Saké sitting on a table in their outfits as she helped get them into the holiday spirit.
Never miss a story — sign up for to stay up-to-date on the best of what PEOPLE has to offer, from celebrity news to compelling human interest stories.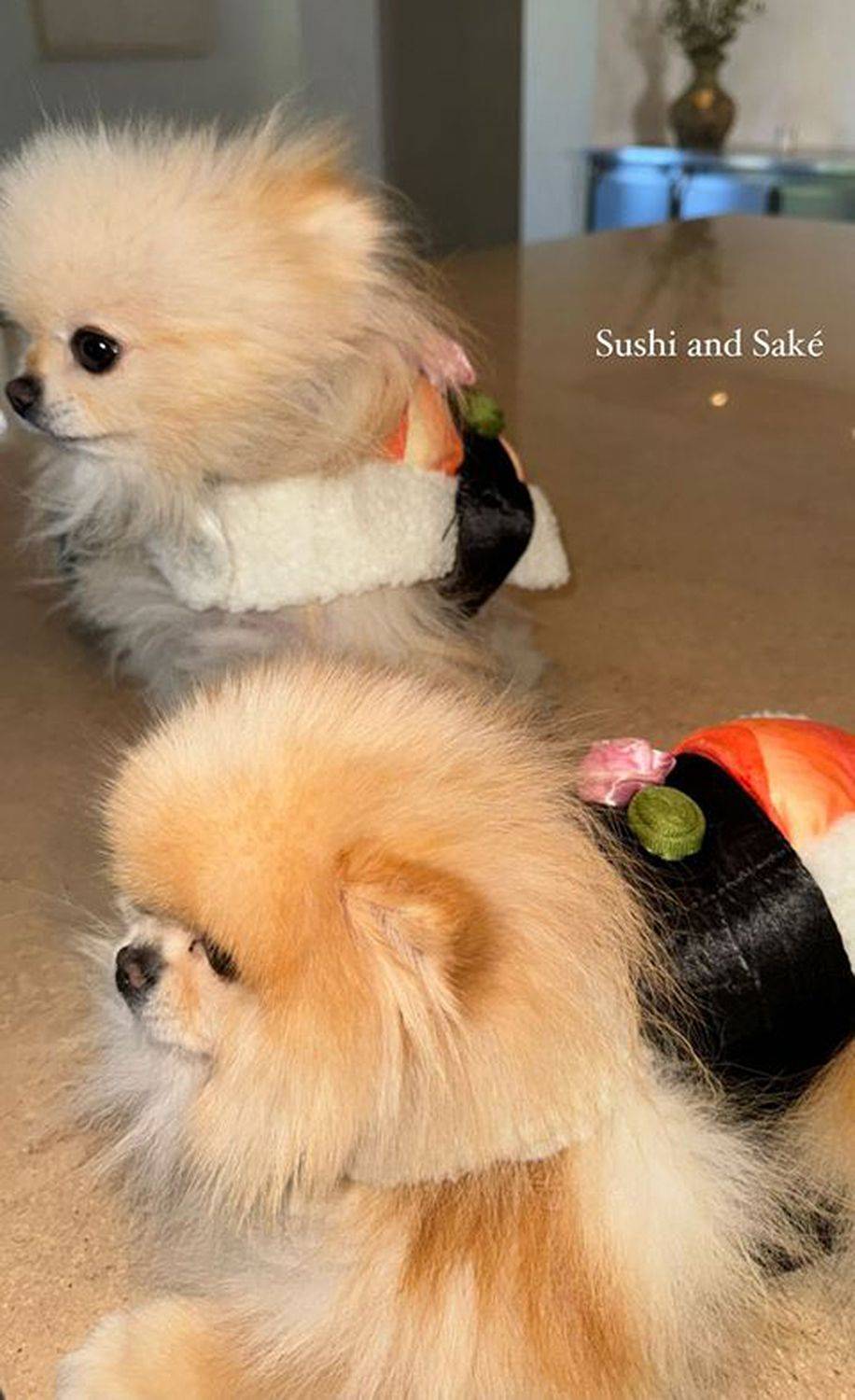 While the Halloween dress-up marks a rare social media appearance from Sushi and Saké, it didn't mark the first time that Kardashian has given her dogs a cute makeover.
Back in July, she on her Instagram Story of Sushi rocking a bright-pink sweater — only adding to the dog's overall fluffiness.
"Sushi 🍣," Kardashian captioned the pic, which featured her holding up the dog, who stared adorably into the camera with its big eyes.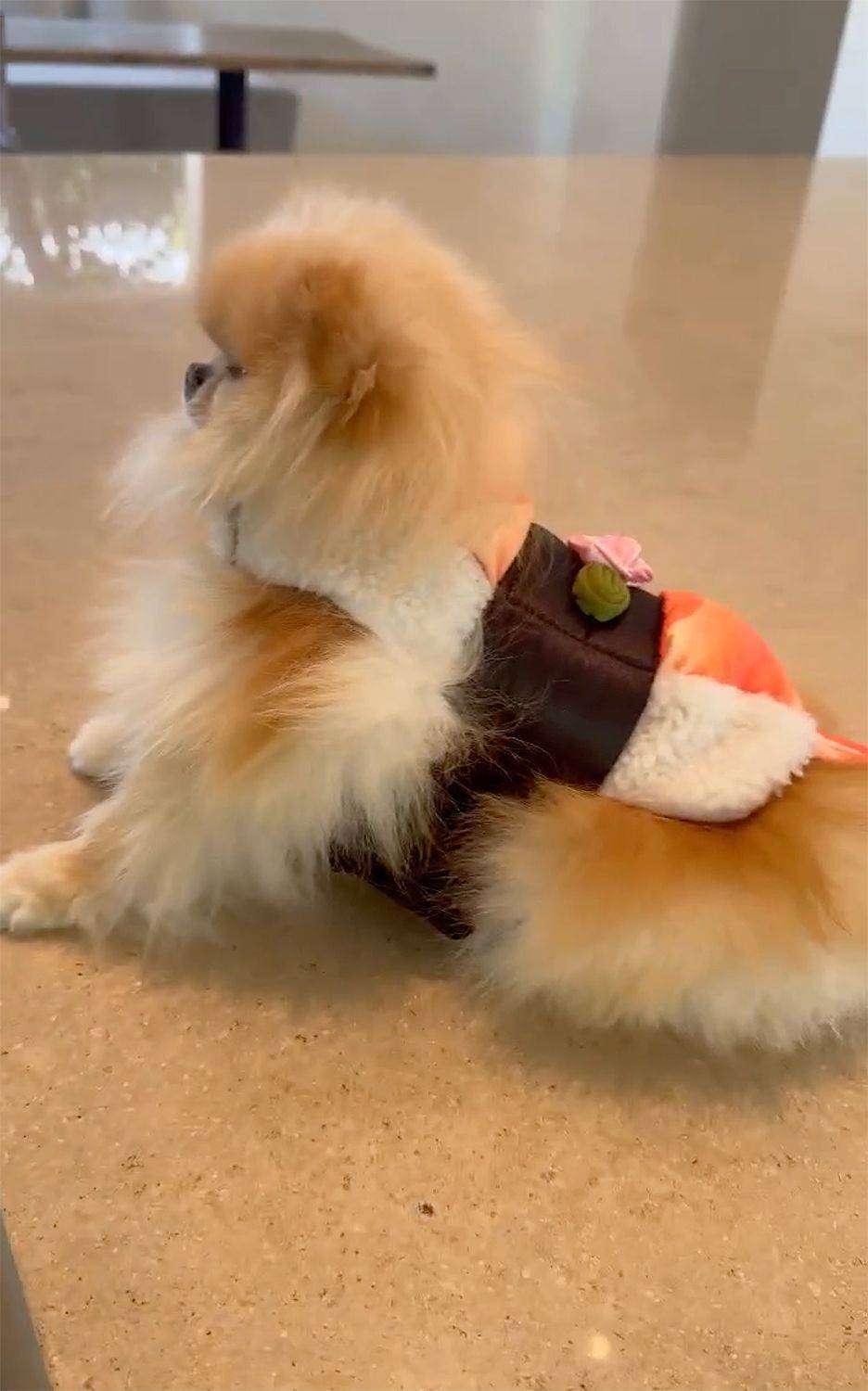 Alongside Sushi and Saké, Kardashian's eldest daughter North West, 10, is getting into the holiday spirit as well. The preteen of herself in costume on the joint TikTok account she shares with her mom on Friday.
For her costume, North dressed up as her father 's signature "Dropout bear" mascot — specifically the version from the cover of his 2007 album 
North, who danced along to a sped-up version of Estelle's "American Boy" and tracks "I Wonder" and "Can't Tell Me Nothing" in three different TikTok clips, wore the life-size bear suit as well as the jacket and gold Jesus piece worn by the character on the rapper's album cover.
In one of the clips, North even took the bear mask off to reveal her resemblance to her father, before throwing it back on to dance a little more.