Finally! Rescue Puppy Stays Curled up in Crate for Five Days Until Mom 'Convinces' Her She's Home
Dogs are known to be generally social animals that enjoy the company of humans and other dogs. The best time for socializing dogs is when they are puppies, between three to 14 weeks of age.
Well-socialized dogs can interact well with other dogs, don't bark when they hear a car honk, and stay calm even in the middle of a crowd.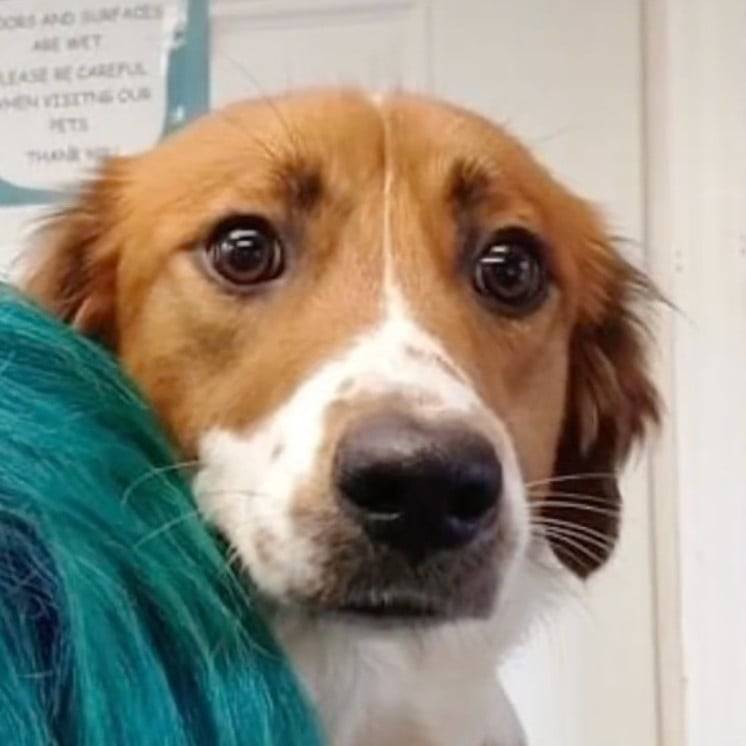 However, if a dog isn't properly socialized or even worse, abused, they can become aggressive or nervous around other people and dogs. They become generally fearful of their surroundings.
This is what happened to Mavyn.
Her human parents adopted her from a shelter, but it took her awhile to trust them.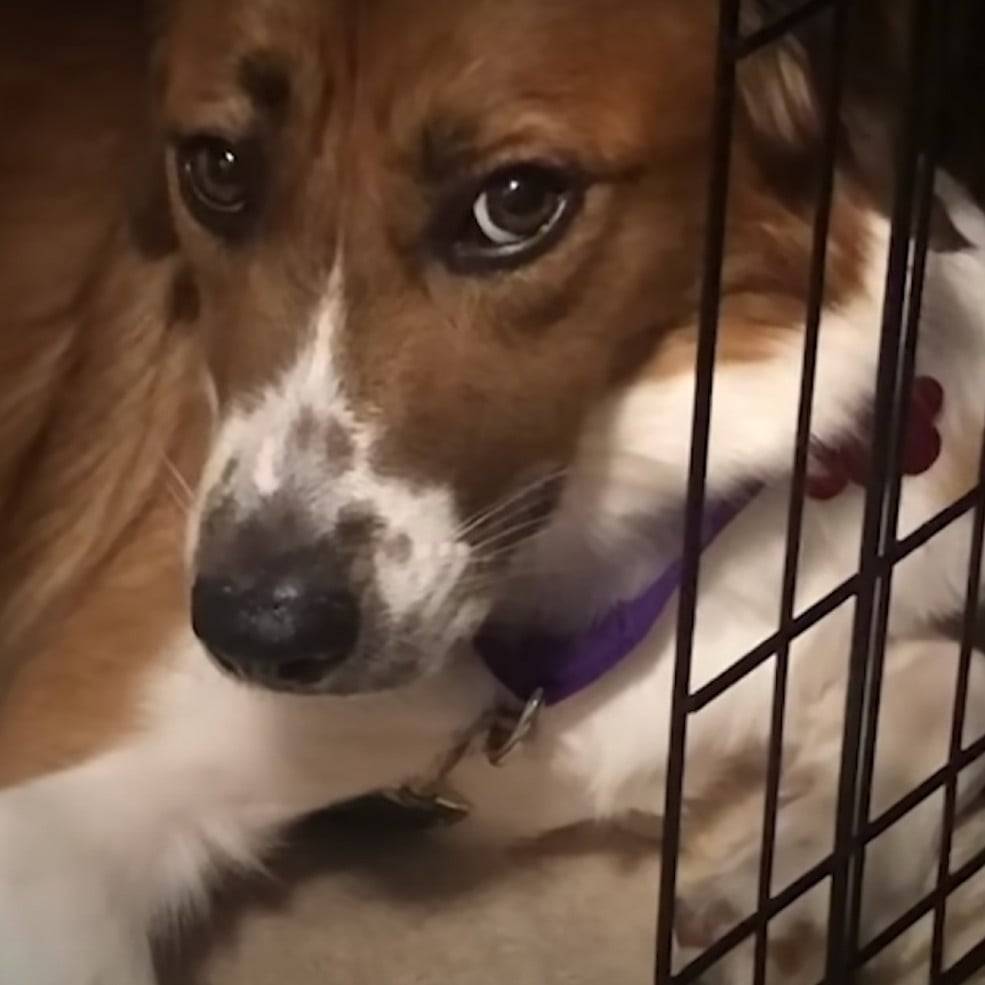 After they brought her home, Mavyn didn't leave her crate for four or five days
Instead of being happy to have found her forever hime, she looked scared and fearful.
"All we know is that she came from an abusive home. We definitely went into the adoption kind of knowing that she maybe had some trauma to work through," Mavyn's new mom Madison told The Dodo.
Madison's partner Nick also shared that Mavyn eventually came out to eat, but she still looked scared.
"It took awhile to get all four paws outside the crate," Madison also said.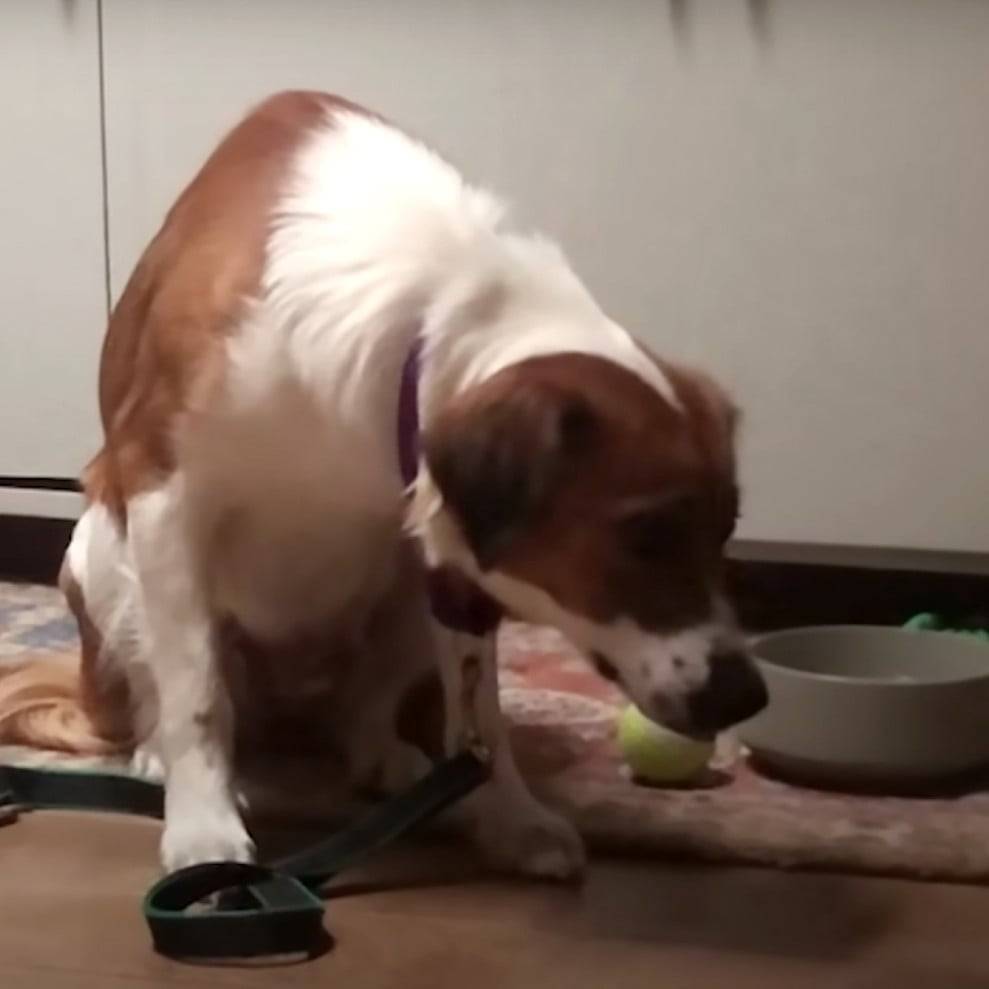 Nick and Madison understood that Mavyn needed time and took things slow with her.
One day, Nick and Madison were outside their home waiting for Mavyn to come back.
"She ran into Maddie's arms and just started loving on her," Nick shared.
They said it was like a switch just flipped inside Mavyn.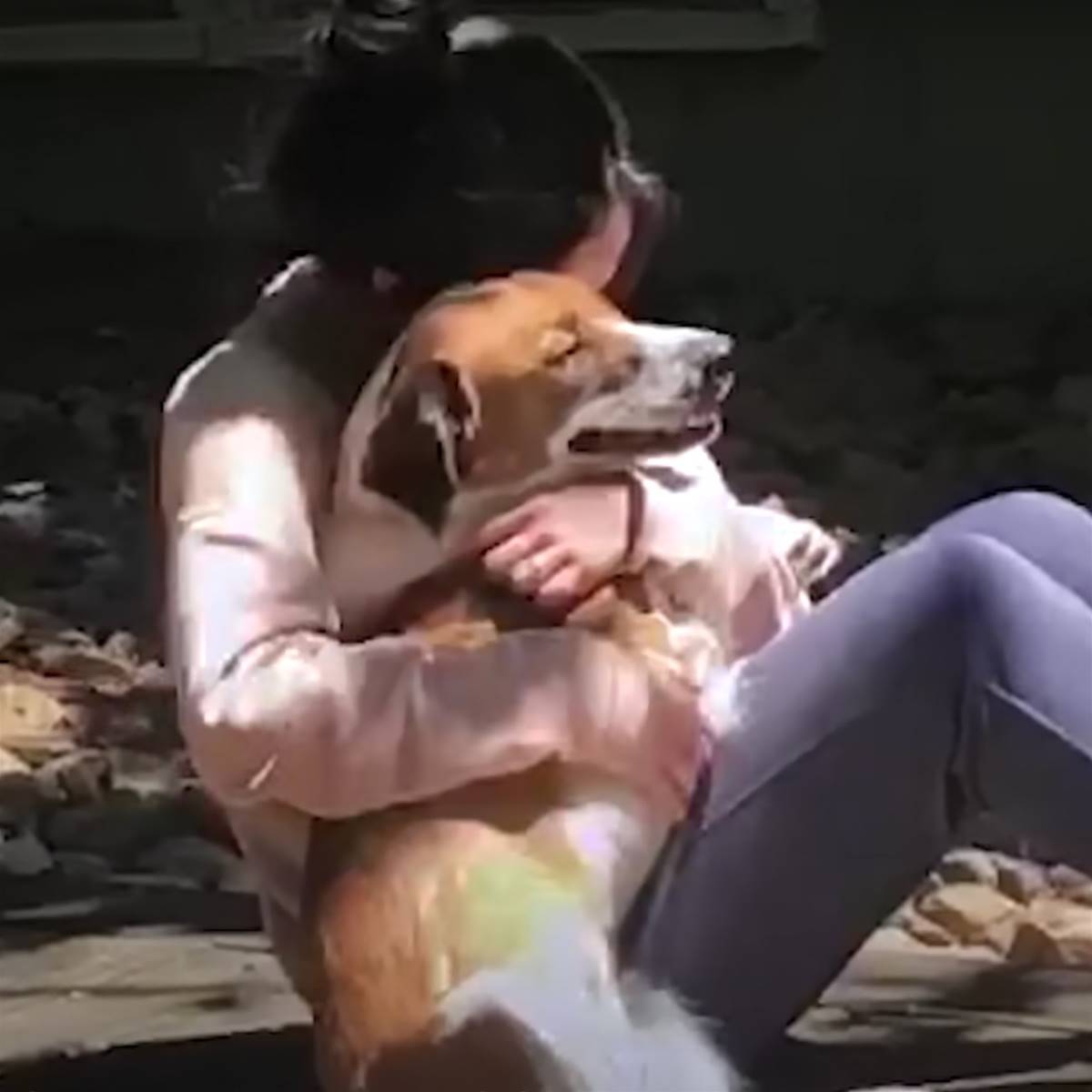 From that day on, Mavyn became comfortable with them. She showered Nick and Madison with love and cuddles.
Mavyn became their sweet, forever puppy who does anything she wants.
She also has a stuffed animal that they call her baby because she is never more than five feet away from her favorite toy.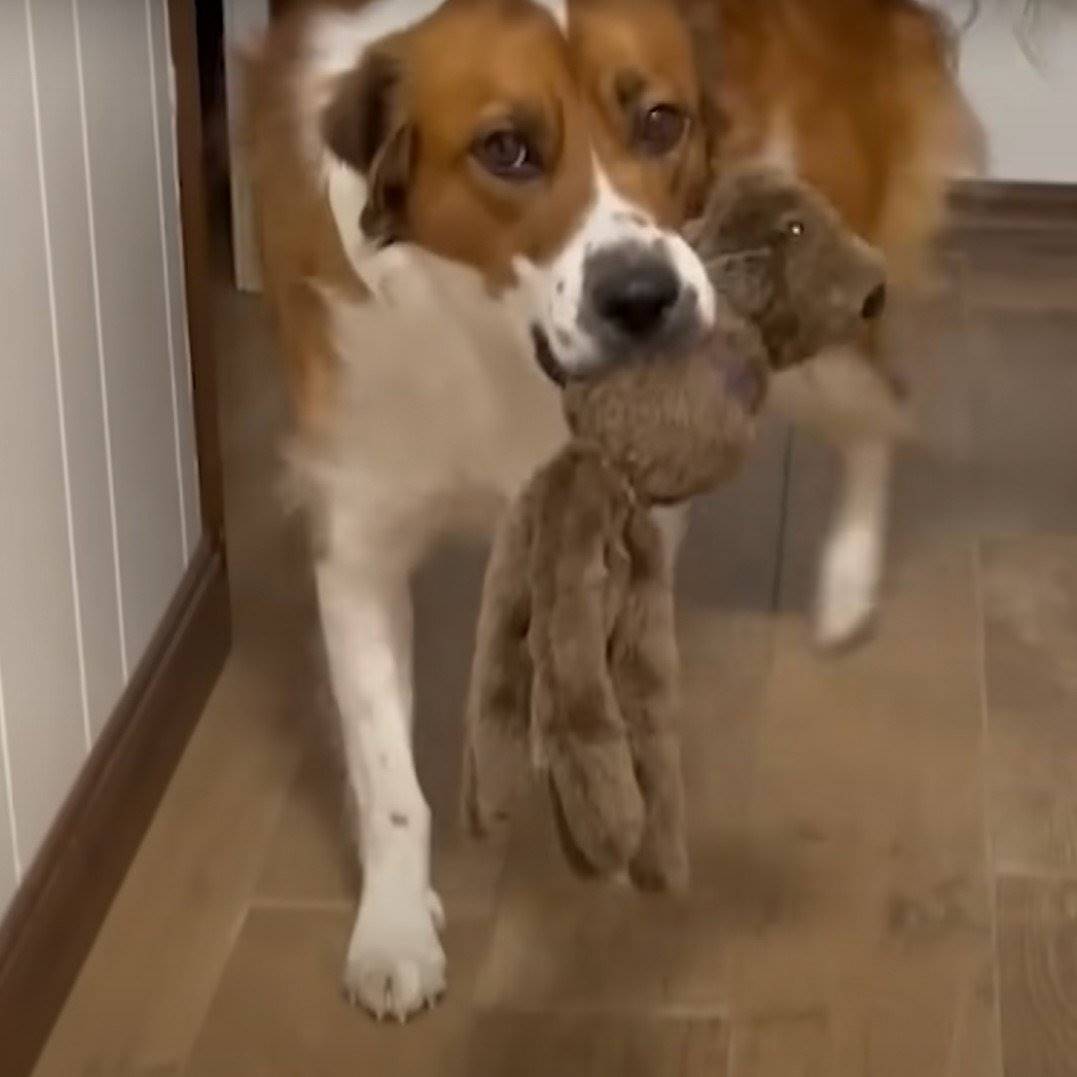 After spending time with Mavyn at home, Nick and Madison knew that Mavyn would do better with a support dog.
Six months after adopting Mavyn, they adopted another dog Luna.
Fortunately, Mavyn and Luna hit it off right away.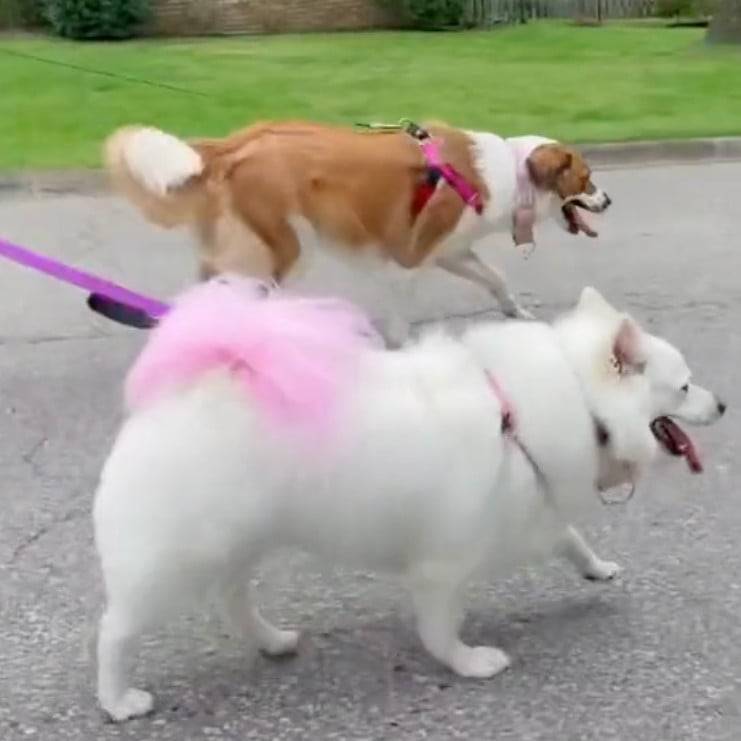 Mavyn and Luna are always playing together, whether inside their house or outside in the yard.
"She really switched from being fearful to now, there's something every day that I am so proud of her for," Madison shared.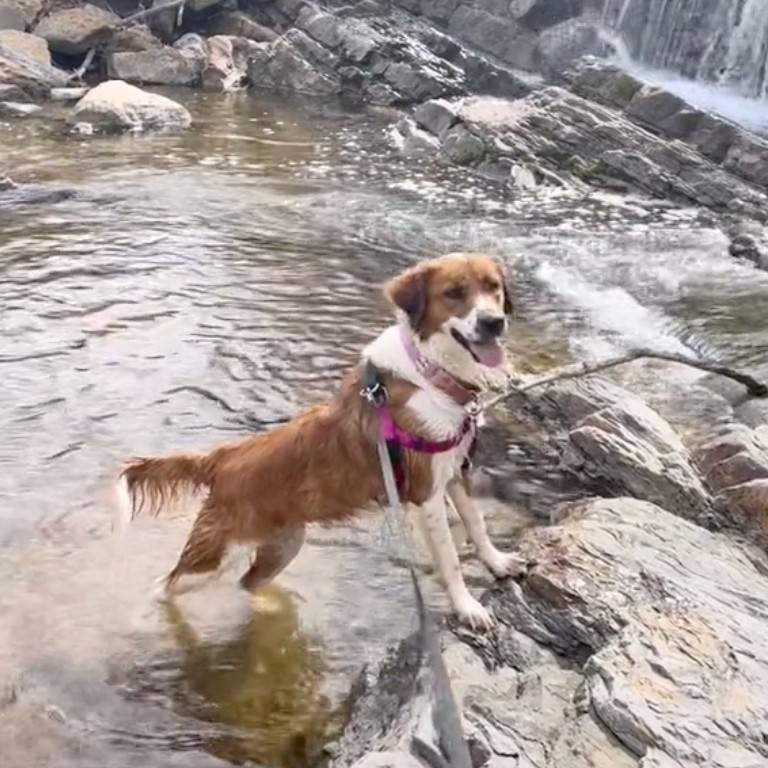 Mavyn and Luna now go almost everywhere with them, including on hikes in the forest.
In the video, you can see that Mavyn is a happy healthy dog that loves her human parents.
Madison shared that there are so many other dogs like Mavyn who just need the right people to find them and earn their trust.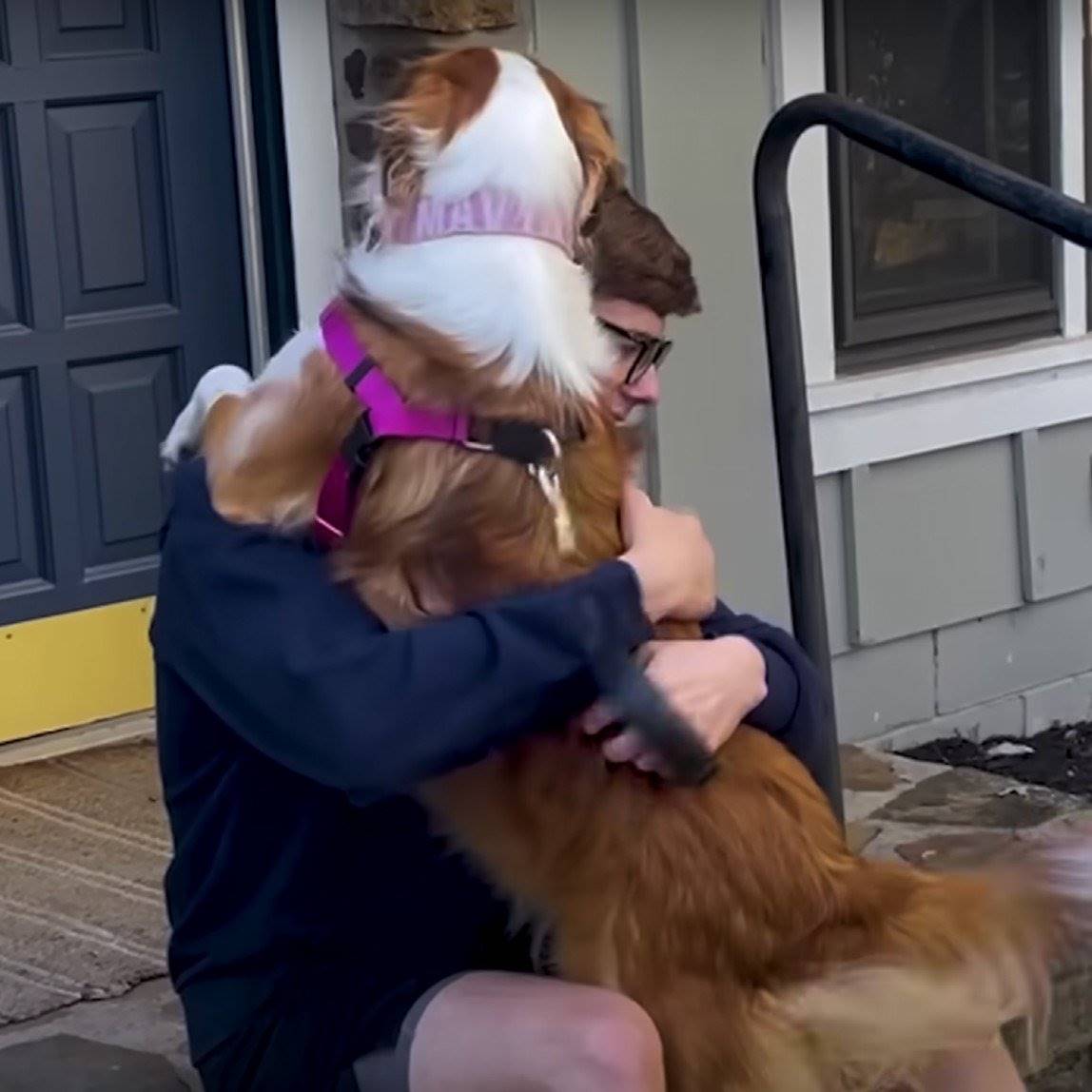 There are millions of dogs in shelters that are waiting to be adopted. If you are considering getting a pet, please consider adopting instead of shopping for one.
We're so happy for Mavyn, Luna, Nick, and Madison who are now together as one family.
Watch how Mavyn transformed from a fearful dog to a sweet and loving family member below!
Please SHARE this with your friends and family.