Moose And Her Calves Sneak Into Family Backyard, And The Photos Are Adorable
Roland Rydstrom was recently visited by some uninvited, but more than welcome, guests.
A moose mother and her two calves snuck into Rydstroms backyard and quickly made themselves comfortable.
The adorable little family lounged on the grassy yard all day, napping in the soft grass, nibbling on anything and everything, cuddling up to each other – and dastardly knocking over Rydstroms pot of marigolds.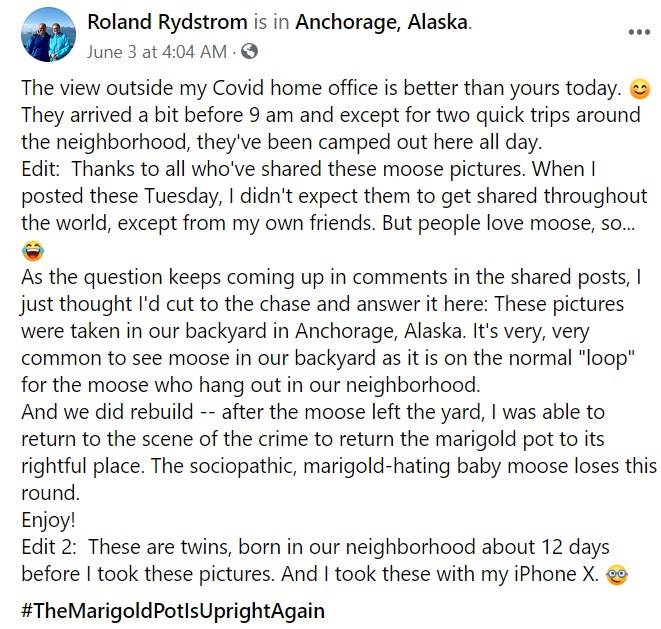 Rydstrom was touched by the beautiful scenery and snapped several pictures of the happy family, which he then shared on .
Rydstrom added that moose sightings are very common where he lives, Anchorage, Alaska, and that moose often wander into people backyards.
Perhaps we should all move to Alaska if this is the cuteness we can expect!
But if you're not quite ready to take that plunge, you can simply enjoy these absolutely adorable pictures of the sweet little family:
1.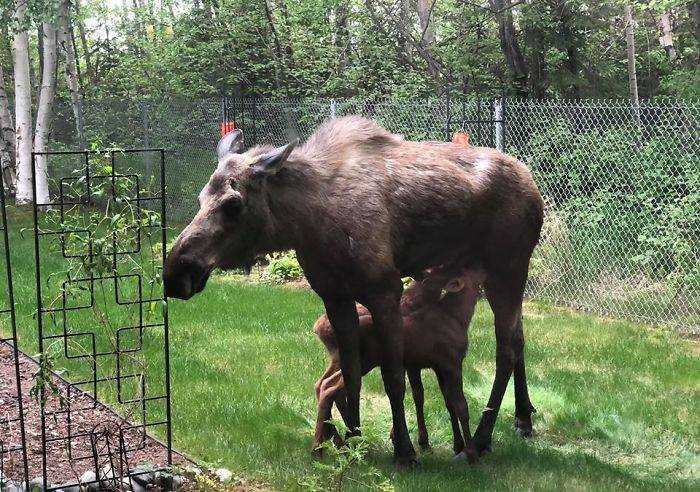 2.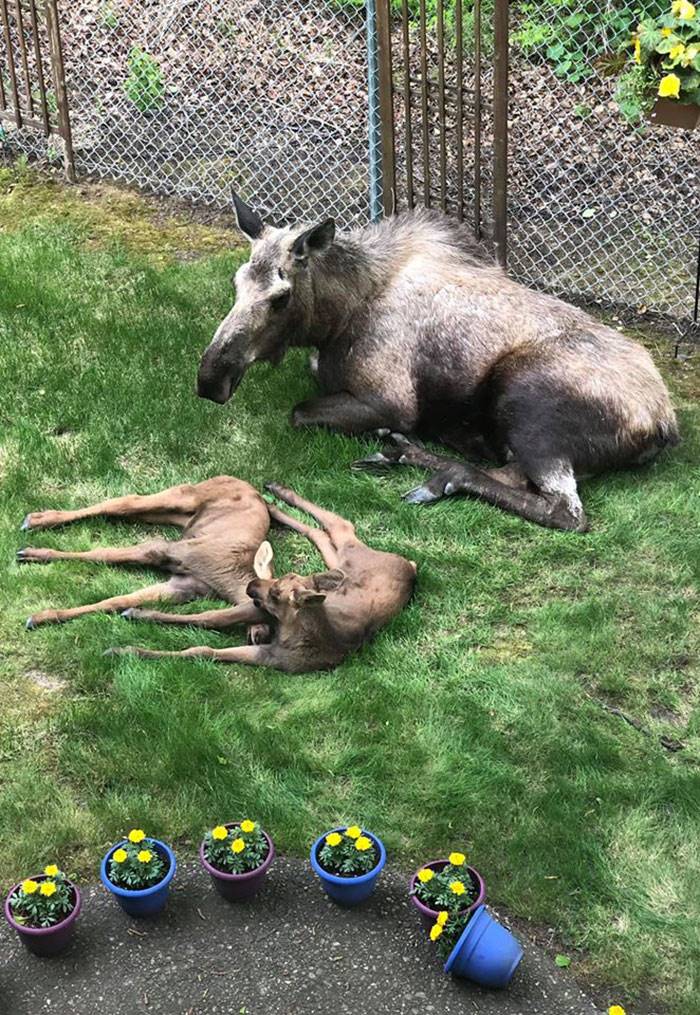 3.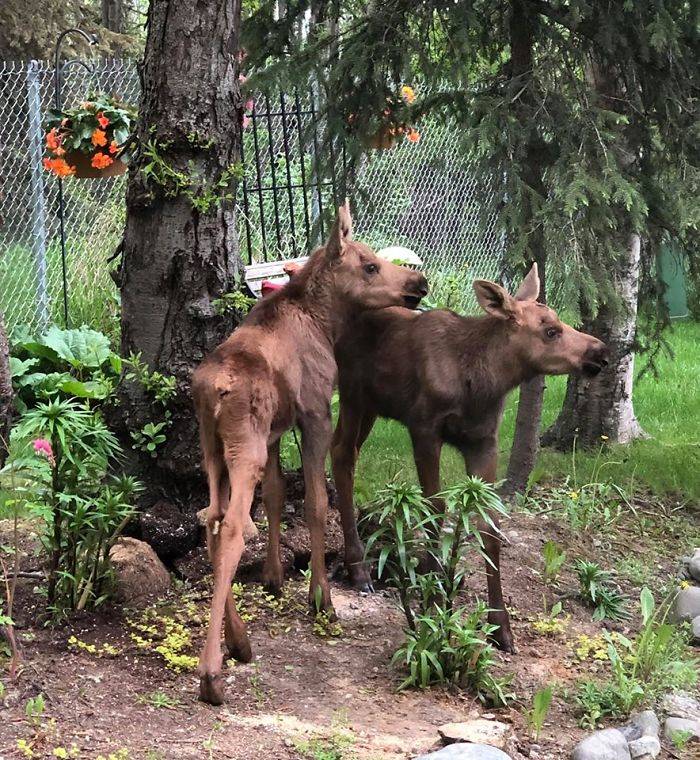 4.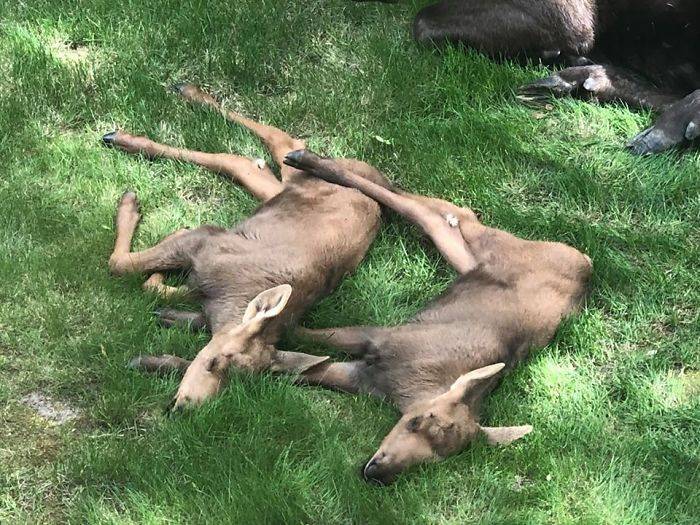 5.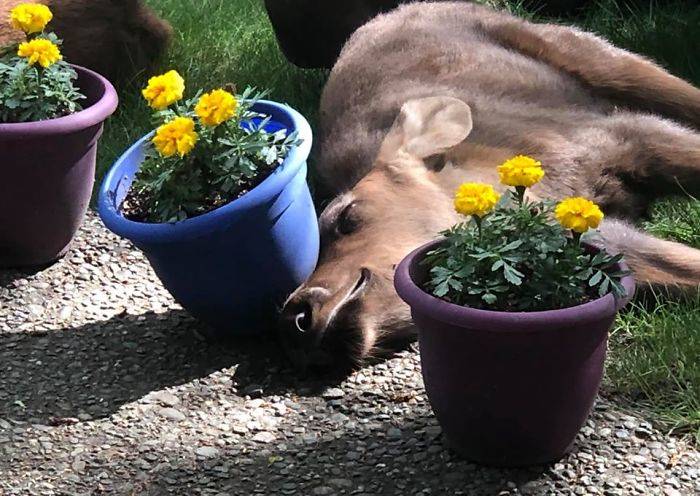 6.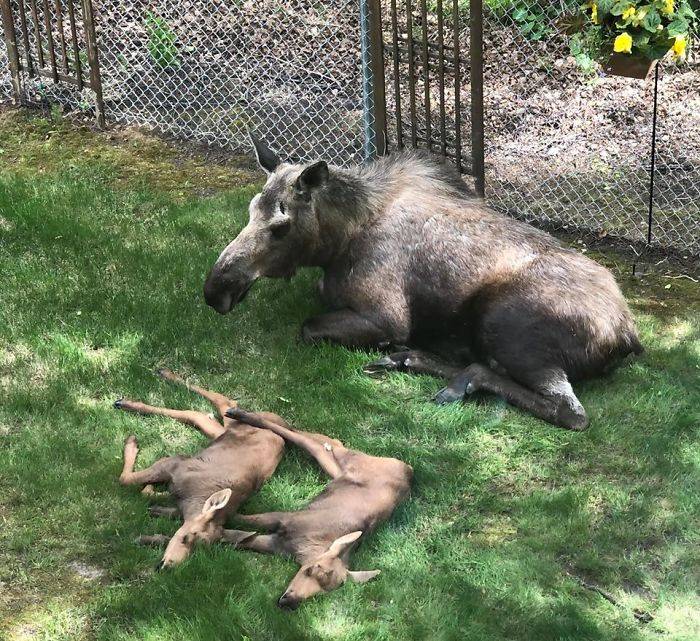 7.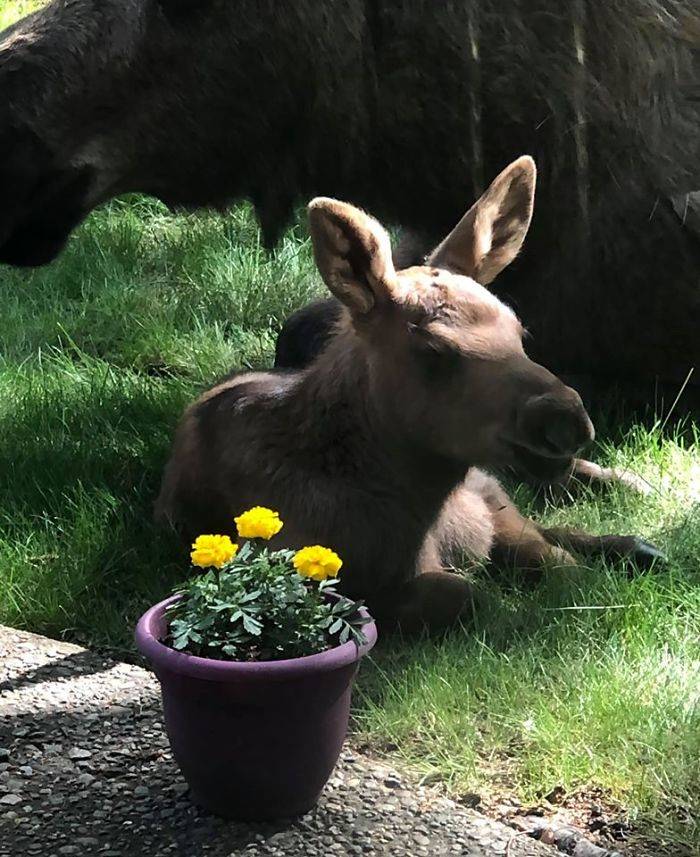 8.
9.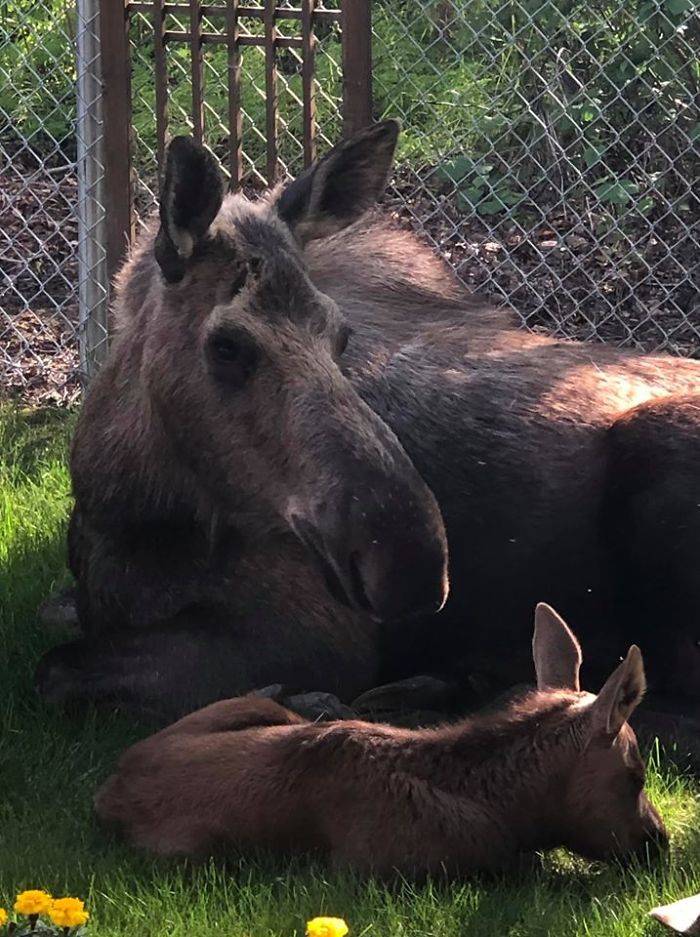 10.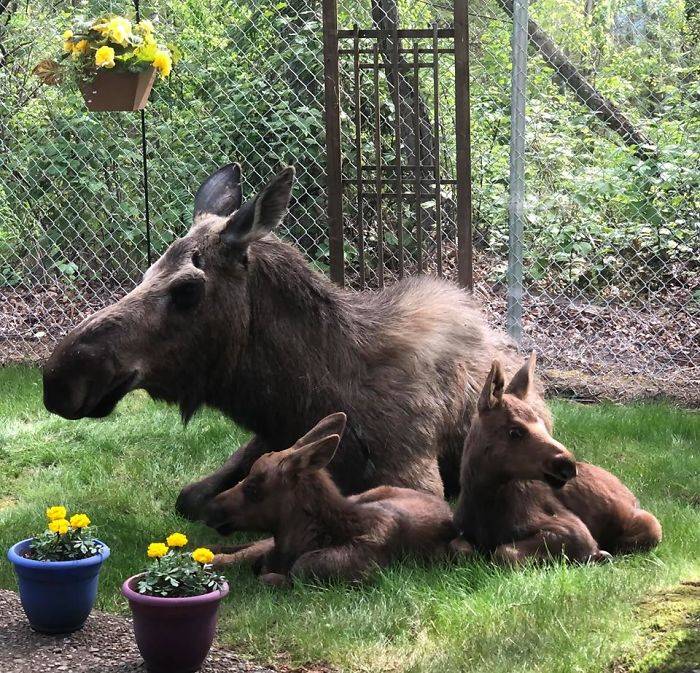 11.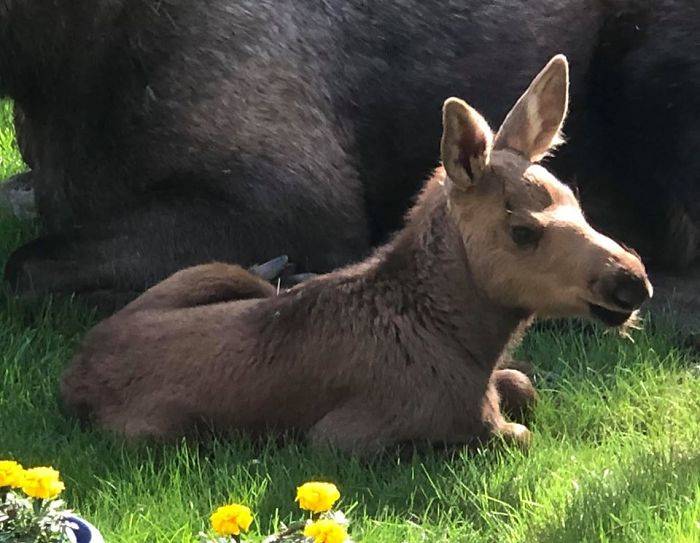 12.
13.
14.
15.
16.
17.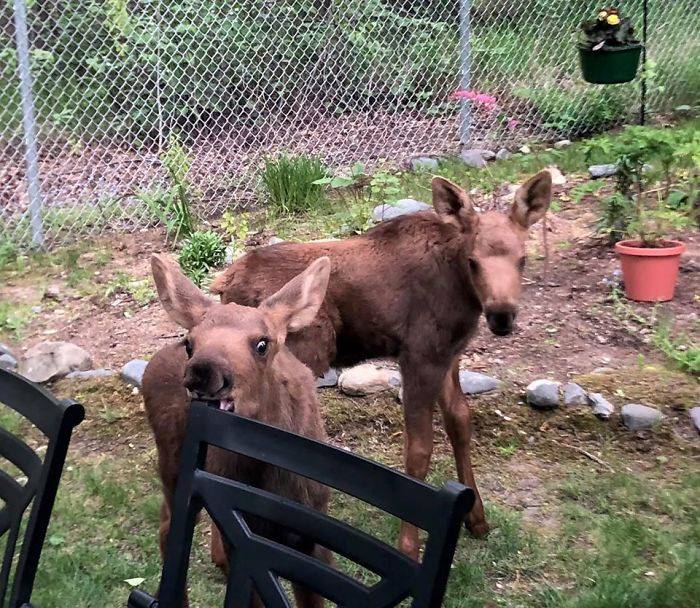 18.
19.
20.