Heart-Meltingly Cute And Equally Adorable, Of Course, They Are! They Are Maine Coon Kittens!
1. HMMM…WHAT TO DESTROY NEXT???
Let's face it, there is nothing more adorable. Just try and forget those sky blue eyes and that soft cream fur. Talk about striking a pose. When a kitten is this adorable it's easy to forget that a plot is being planned a what piece of furniture to destroy first. Hey, but when you have a kitten as cute as this, it's worth it.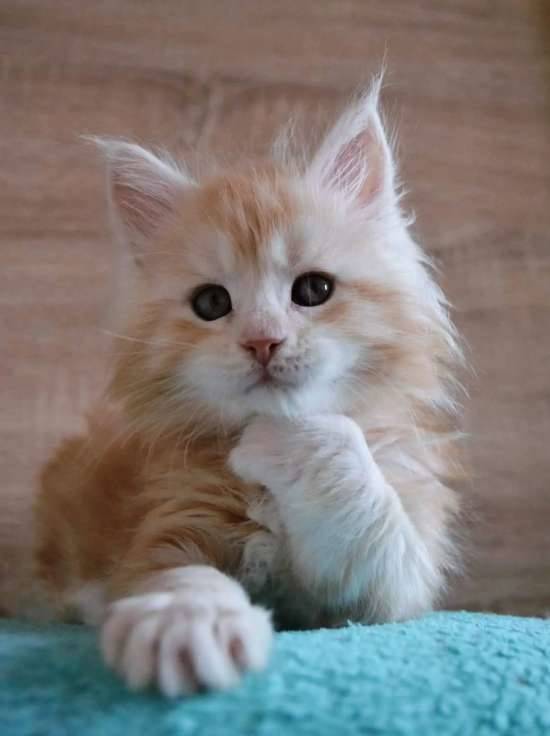 2. A MAINE COON MODEL OF MAJESTY
It's easy to see why so many people believe this to be the most beautiful house cat in America. These giant balls of fluff tend to have longer hair on the bottom half of their bodies and shorter hair on top. Though it is their long fluffy tails they are best known for.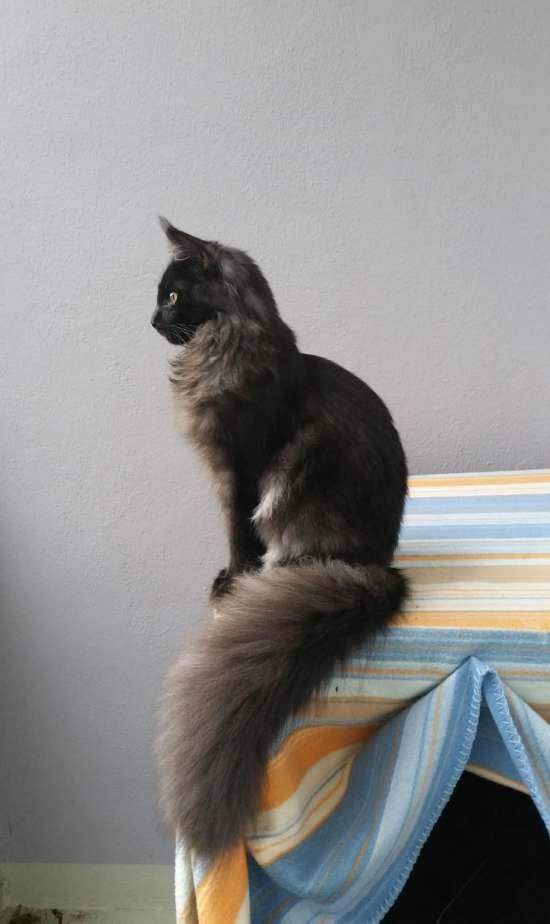 3. THE ELUSIVE CHIMERA TAKES SHAPE IN A MAINE COON KITTEN
Chimera kittens are extremely rare as it is. Any breed of cat gave have one, but when that breed is the Maine Coon you have a kitten that is extra special. The chimera kitten comes into the world after two individual embryos merge into one. This means in essence two fraternal twins merging into one single living organism.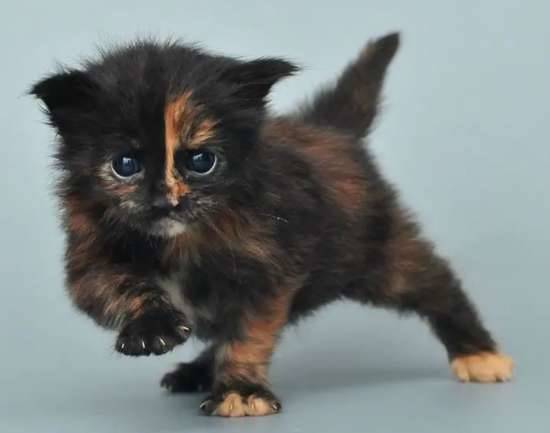 4. GIANTS AMONG CATS
Not only do these kittens grow into huge cats that don't waste any time doing it. These two shots were taken at the age of 3 months and 6 months, check out the difference in size in such a short space of time.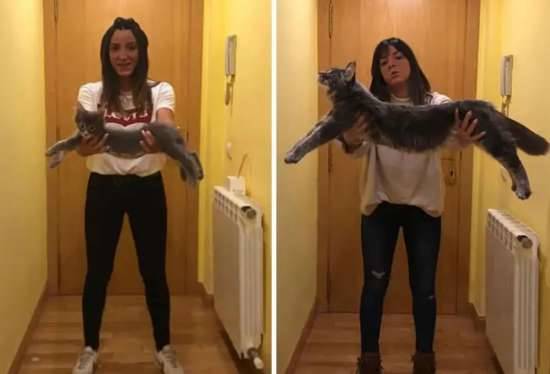 5. THE DEFINITION OF ADORABLE
Who can resist picking up this adorable ball of fluff and giving her a cuddle? No need to ask right?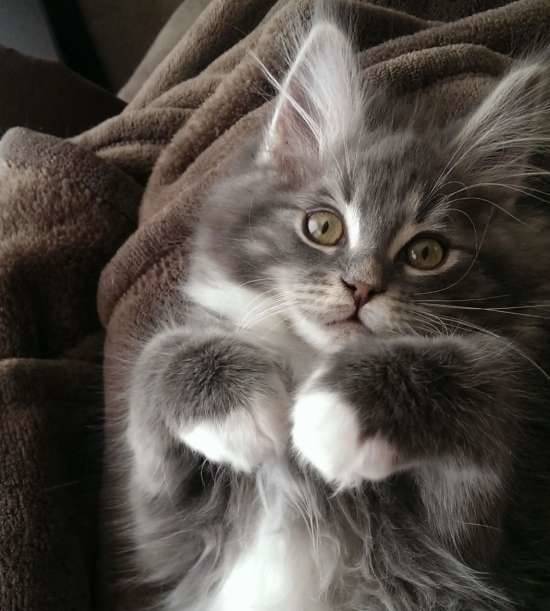 6. TREAT?
Check out those white socks, this kitten is real-life Puss m' Boots if I've ever seen one. If ever there was a face it would be hard to say no too its got to be his.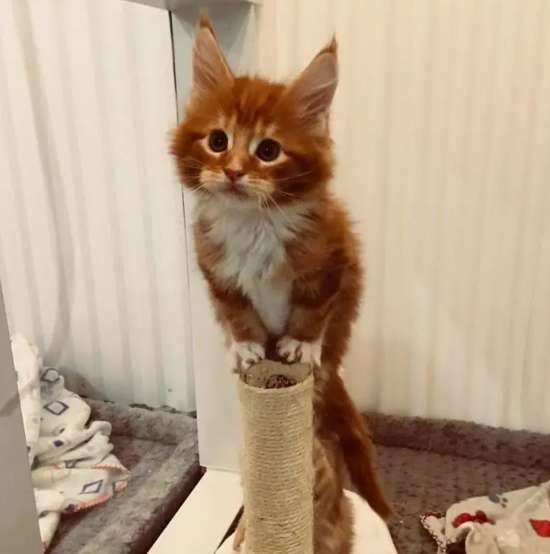 Read More:
Sruprised! 15 Fluffy Kittens Who Grew Up To Become Majestic Floofs.
Cat Starts to Open Up When She Realizes Her Six Look-alike Kittens are in Best Hands.
An Entire Litter Of Maine Coon Kittens Were ALL Born With Cute, Grumpy Faces.