People Are Skipping Fireworks This Year To Comfort Scared Shelter Dogs!
A shelter in Arizona has come up with a brilliant idea to comfort scared shelter dogs during the loud fireworks on Independence Day. The event, called "Calming the Canines," is held at Maricopa County Animal Care and Control (MCACC). Last year, over 300 people from the community attended the event, where they sang, read, and gave treats to the dogs.
The dogs loved the attention and were focused on the people instead of the fireworks outside. The event also had long-lasting positive impacts, as many participants developed relationships with the shelter, providing foster care, adopting a pet, or volunteering.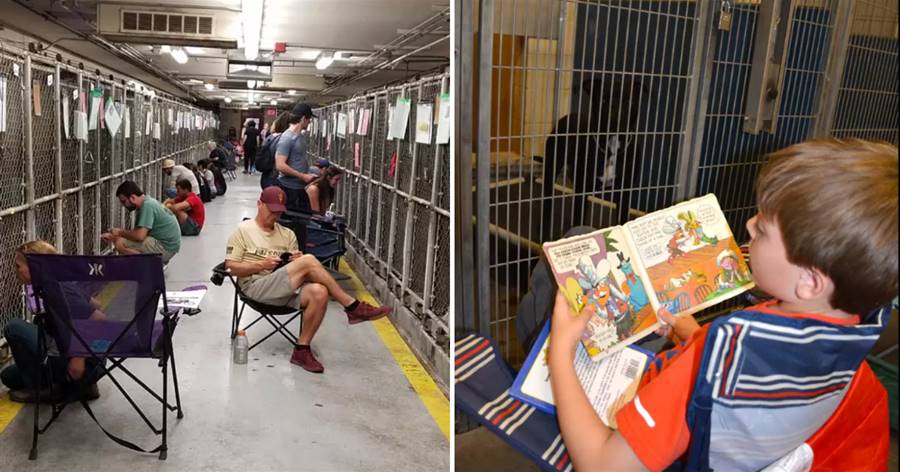 After the success of last year's event, the shelter has provided pointers for other shelters to start similar events. They recommend bringing blankets or folding chairs and allowing the dogs to approach calmly and quietly. The shelter staff expects even more meaningful connections to be made this year, spreading kindness to those in need. The article encourages readers to share the story and encourage their local shelters to start similar programs.