READ MORE:
EXCLUSIVE:Severely Neglected Dogs Found Dumped in Park in 'Puppy Farming Case'
It's something that we can all agree on – he's gorgeous.
So much so, that this guy's big brown eyes and soulful stare have translated into lucrative modelling opportunities, posing for the likes of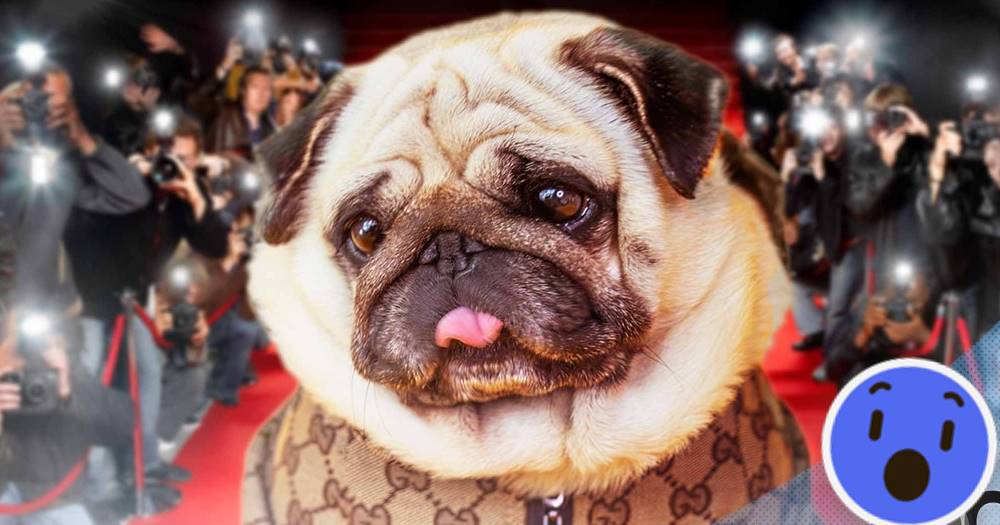 But although he's world famous, with a reach of one billion on his social media platforms, we're not talking about a hot young talent strutting down catwalks at Fashion Week, or partying with the glitterati. 
We're talking about  – an eight year old  from Kent, and one of the most prominent  in the UK.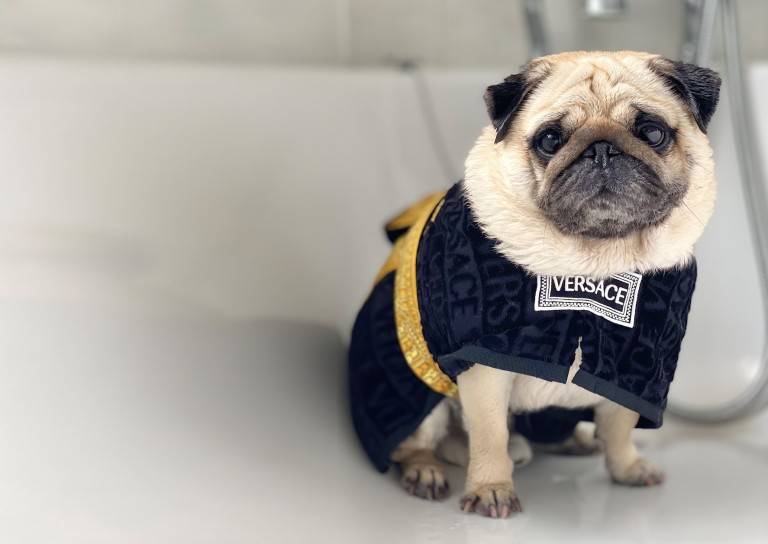 Great Britain has always been a nation of dog lovers, but the lockdown restrictions brought about by the coronavirus pandemic saw an increasing number of households welcome a pet into their family. A staggering 3.2 million of us purchased a pooch between March 2020 and March 2021, with 34% of all UK homes boasting a pup.
Now, pet agencies and animal management companies have recorded a rise in requests for helping a family's furry friend find fame. Petfluencers like Puggy are quickly becoming big business in the UK, with an estimated 4 million helping their owners provide extra income – or even becoming the breadwinner themselves.
Puggy's entrée into the world of influencing was almost a fluke, explain his owners, Nick Ettridge and Charlie Osman. Self-confessed pug obsessive Nick had been desperate for a pet of his own – having even had the Puggy Smalls name picked out four years in advance – so when the little dog 'chose' him at eight weeks old back in 2014, Nick was quick to spam his own social channels with pictures of his new pal.
'I decided to create a Facebook page and Instagram account just for Puggy,' Nick explains, cradling his sleepy dog in his arms over a Zoom call. 'I only intended to use it as a photo album to look back at memories of him. I didn't expect anything to come of it.'
It was a meme that was whacked online for a laugh that sent Puggy's star stratospheric. Having brought his puppy into the office one day, he filmed a quick video of a small Puggy emerging from under the desk. 'How to sneak your dog into work' read the 12 second clip, which Nick uploaded to Facebook before bed and forgot about.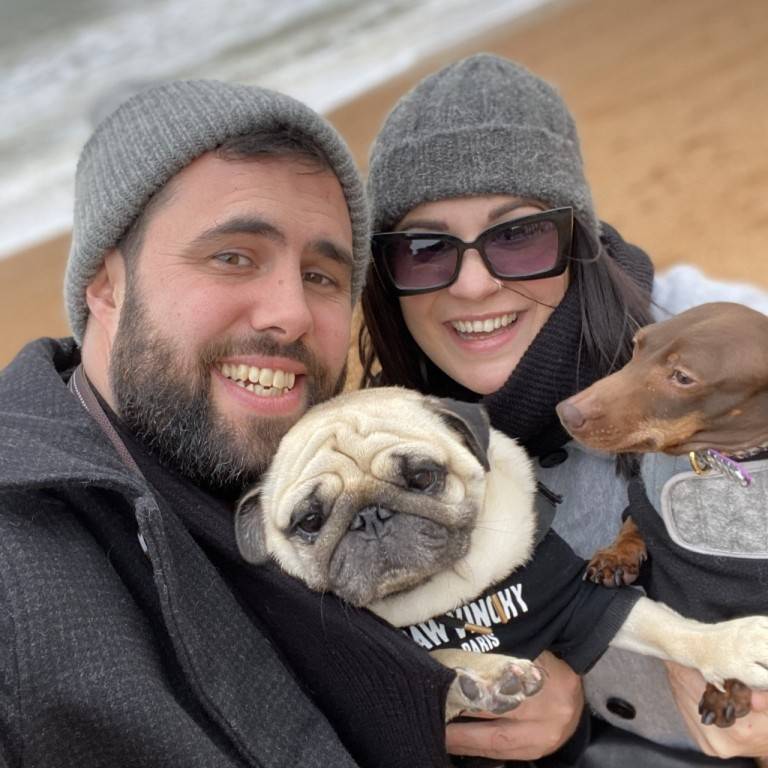 'That's when everything changed,' he explains. 'When I woke up, the video had millions of views, and we had tens of thousands of new followers, who had also trickled over to Puggy's Instagram.'
It was the first of many viral hits; that same month, seven videos of Puggy garnered upwards of four million views.
'Shortly after, brands started popping up,' Charlie recalls. 'At first, they were pet brands, like Purina and Urban Pawz. But then we had the likes of Spotify and Disney wanting to work with Puggy.
'We thought: "Jesus, what have we started?"'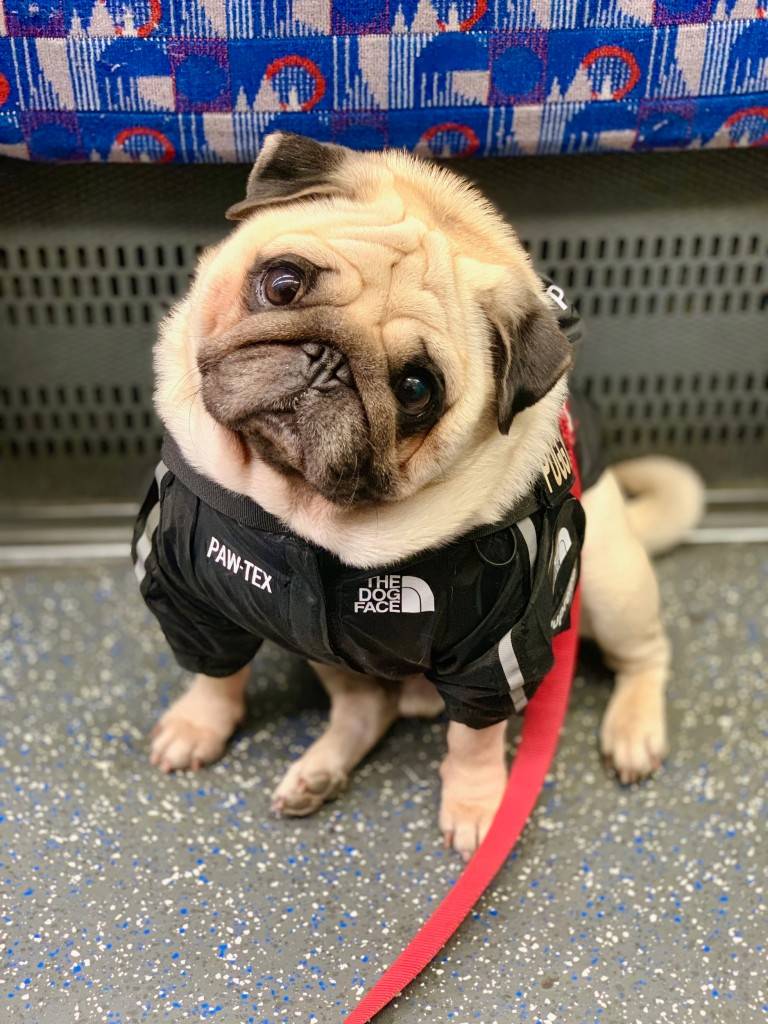 To advertisers, Puggy was more than just another cute dog on the internet – he was a bona fide star, who could pull in around £2000 for a job. When his endorsements started to outpace Nick's own earnings, he jacked in his career and made his full-time living making Puggy content.
Pet influencing is becoming an increasingly lucrative business, explains Katy Royce, the Partnership Director with Floof Agency: a management company that represents high profile animal clients.
'Having worked in this industry for a few years, it's home and pet accounts that have seen the most continual growth,' she explains.
'There can be big money in it. If it's a big brand working on a big campaign, it's not unheard of for them to pay a £5000 retainer a month for their influencers to push out a few videos a month.'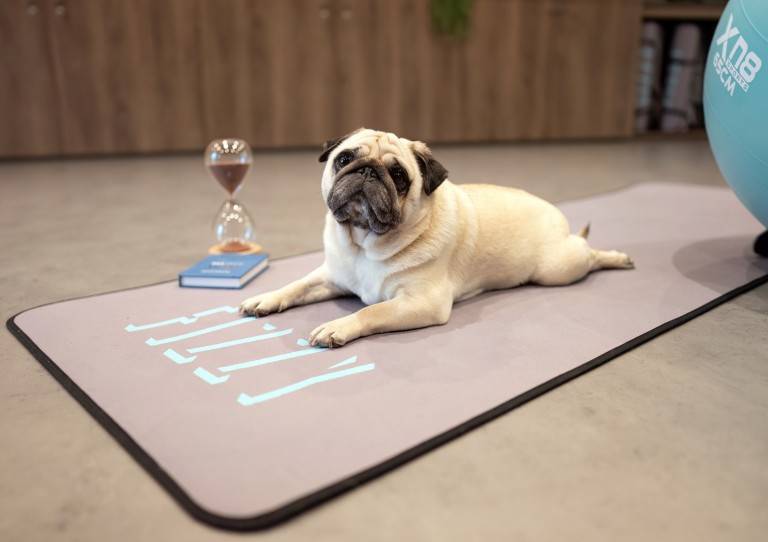 Research has also pointed towards animals prompting better engagement than humans. It's no longer  breaking the internet: one study found a company posting a picture of a pet boosts brand engagement by 63%.
While pet influencing in the UK is still in its relative infancy, it's America that has been a trailblazer in the field. JiffPom, a LA-based Pomeranian pup with a staggering 9.5 million Instagram followers, was thought to earn upwards of $32,000 (£26,840) per social media post. Elsewhere, Nashville's Doug the Pug has a reported net worth of $2 million.
Nick and Charlie are coy about an exact figure, but Puggy's earned enough for Charlie to give up her job and serve as his 'manager' – negotiating payment and setting up shoots as well as filming and editing their dog's trove of content.
Puggy's pay packet also helped the couple to relocate to a house in Kent with a bigger garden to house their growing crew of canine companions: Nick and Charlie also have a dachshund, a Pomeranian and Yum Yum – a one year old puppy and Puggy's 'younger brother'.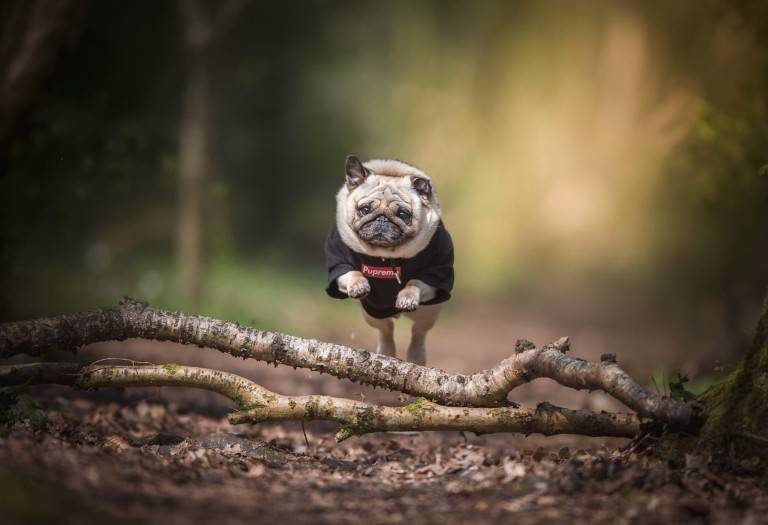 Alongside brand work, Puggy's vociferous fan base have seen Nick and Charlie post on socials updates on essentially a daily basis.
'A lot of people talk directly to him,' Nick says. 'People will DM him to chat about the hard day they're having.'
Nick and Charlie's adoration of Puggy is clear. Even though their dog may be their moneymaker, it's evident his wellbeing is paramount. The pair have no qualms about turning down partnerships or shoots that may put Puggy at risk – for example, outdoor shoots in hot weather is a definite no.
Charlie adds that they also decline brands that don't value their worth.
'We're trained photographers and videographers,' she explains. 'It takes time to film and edit content. We're not going to do that for a packet of dog treats.'
While Puggy is a successful model and influencer, his line of work is markedly different to professional pet actors.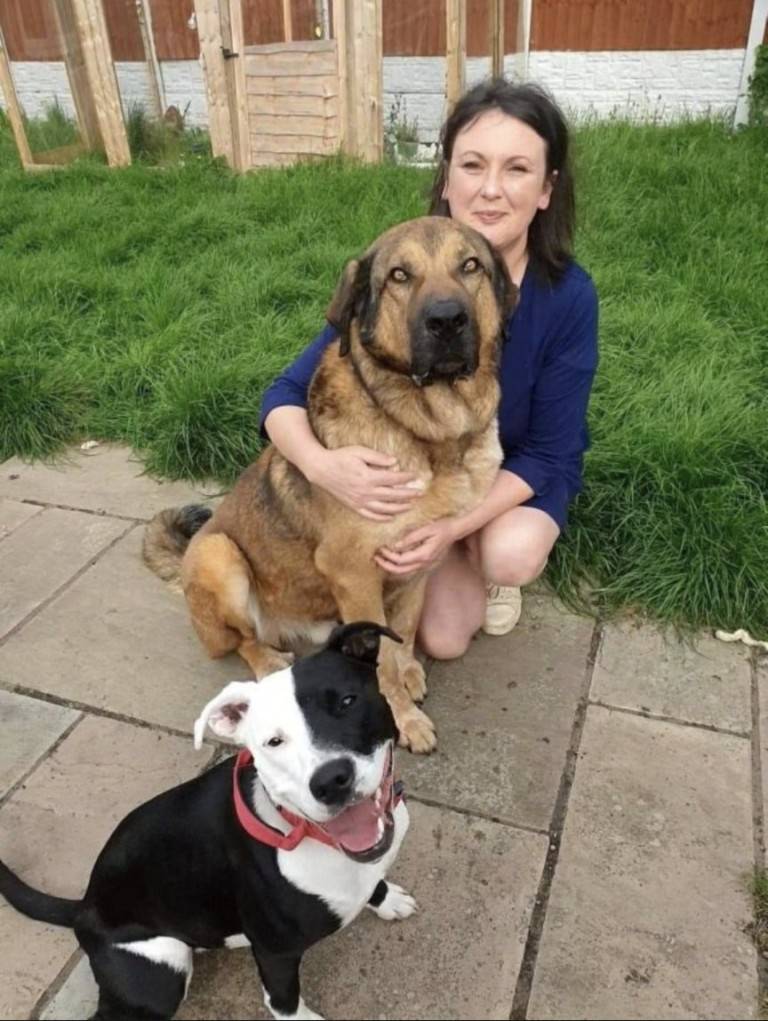 Paula Stewart set up the Animal Talent Agency in June 2020 having previously represented reality stars, and boasts a range of cats, dogs and more exotic animals on her books for roles in television and film. Post-pandemic, she has also seen an increase of representation requests.
What distinguishes pet influencers to pet performers is the level of confidence, she explains.
'Many pet influencers are only comfortable at home,' Paula says. 'For film and TV, pets have to be around large crowds of people – cast, crew, runners. That can be daunting.
'They also need to be able to perform under heavy lighting and equipment. But most importantly, they need to be thoroughly trained – being able to sit and stay, walk between marks. We don't force pets to perform – it's more asking them to exhibit these behaviours. Our animals are screen-tested in advance so we know how they're going to perform.'
'Of course there's off days, and we've had days where pets have misbehaved – they're animals.'
Pets can earn between £100 to £500 a day for shoots, depending on what is required of them.
'There's a misconception that they need to be fancy breeds to win work,' Paula says. 'If anything, advertisers prefer relatable breeds. We've worked with rescue animals who have gone on to get regular work and are widely recommended.'