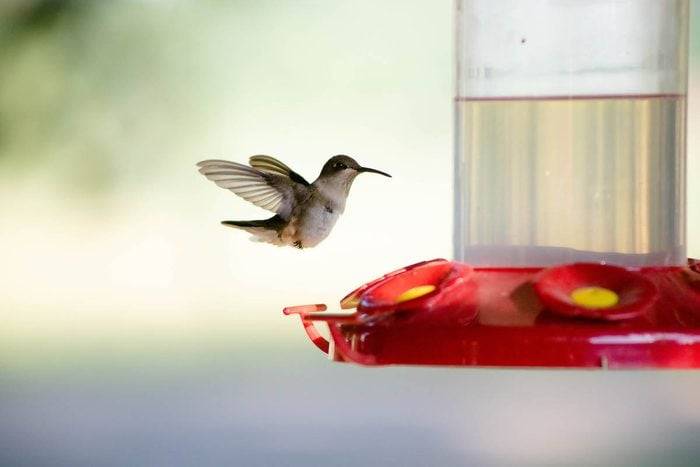 Courtesy Kristin McKeel
Using Red Dye in Your Sugar Water
You might spot red colored sugar water on store shelves in spring and summer. Don't buy it! (And for that matter, don't make it yourself by adding food coloring, either.) It can be tempting to turn sugar water red since hummingbirds are attracted to the color red, but the potential harms outweigh any benefits.