Husband, 84, Releases Tutorial After Learning To Do Wife's Make Up Because She's Going Blind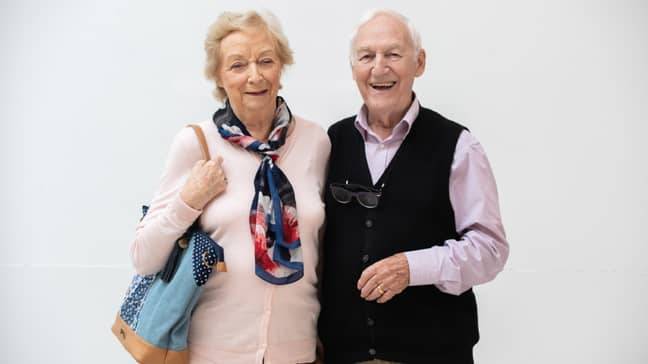 es Monahan, 84, hit headlines earlier this year when it was revealed he'd been learning how to apply makeup for wife Mona, an 83-year-old who is sadly losing her sight.
They popped off to Debenhams last October and signed up for a full course of makeup classes, which is quite possibly the very best example of #couplegoals ever.
But now Des has also released his own little makeup video, which has been produced in collaboration with EX1 Cosmetics to help show others what to do.
In the clip, Des showers his wife with compliments as he applies her foundation, saying at one point as he works on a 'paparazzi look': "There's not really much to conceal Mona, you're perfect."