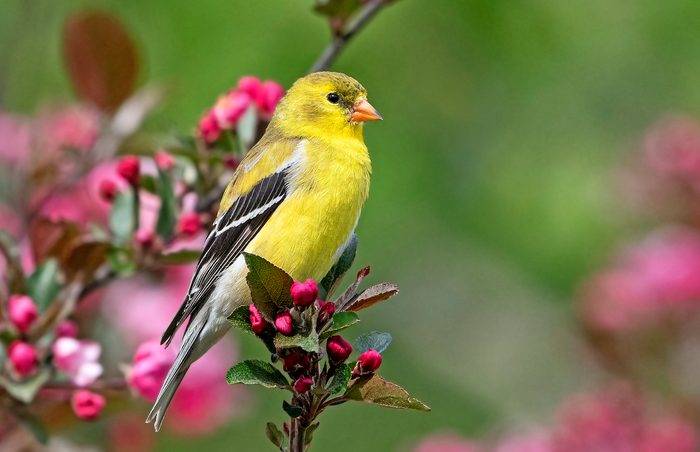 John Gill
Red and Yellow Finch Birds
In the house finch and its relatives, adult males are decorated with touches of bright red (rarely replaced with orange or yellow), while females are brown with streaked patterns. House finches are common year-round from coast to coast in the United States and southern Canada.
The summer range of the purple finch covers southern Canada, the northeastern states and the Pacific Coast. The Cassin's finch bird represents this group in the mountains of the West.