Adorable! The 3-year-old Maine Coon Cat Never Hugged His Mom, Starts Cuddling Her Belly
A Maine Coon cat who had never been affectionate with his human mom, decided to cuddle up to her belly one day and hasn't stopped since.
Meet Max!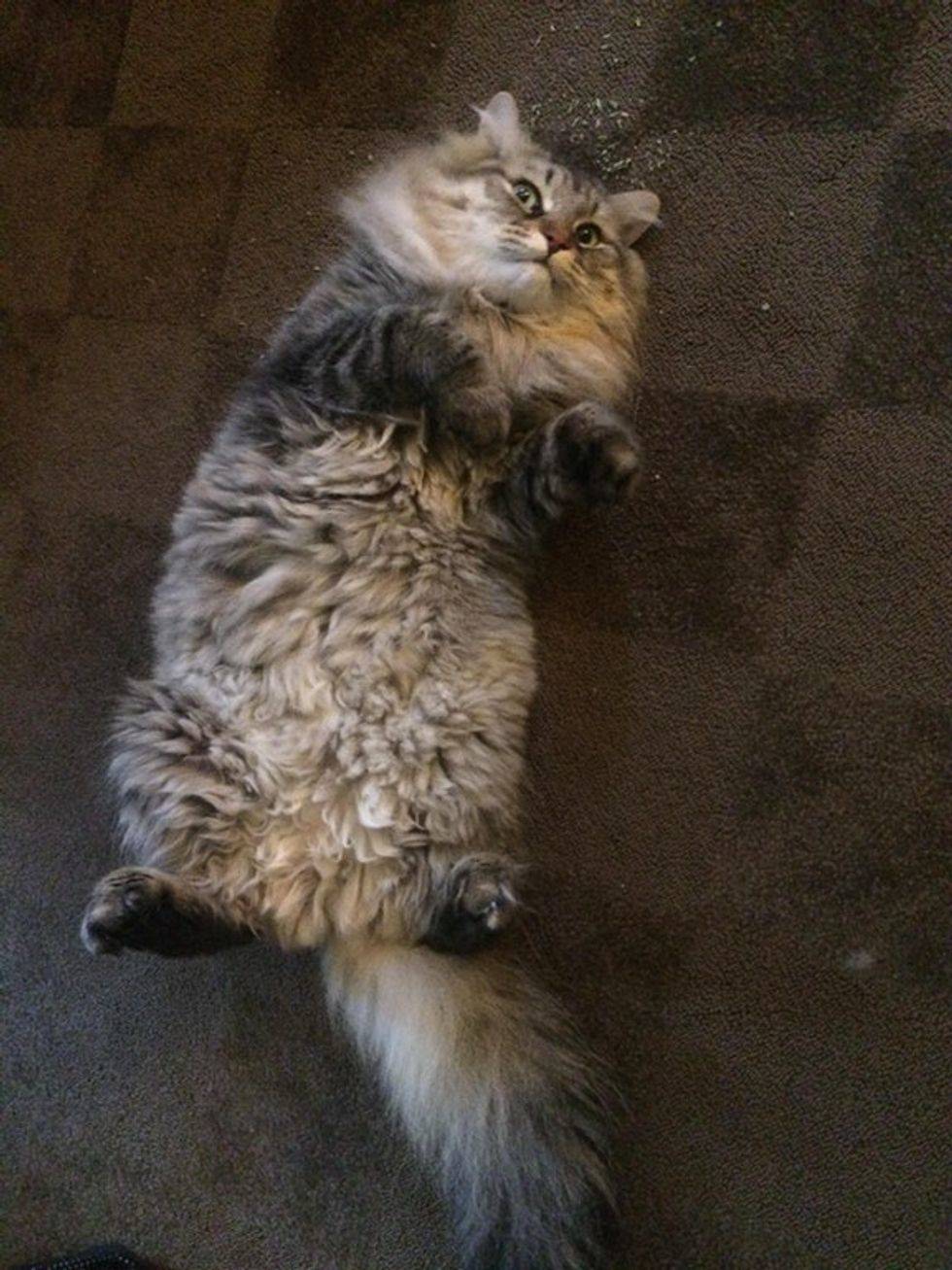 The 3-year-old Maine Coon has always been daddy's cat. He likes to tag along his cat dad around the house, but lately the fluffy feline seems to have switched his cuddling preference to his cat mom, Lisa.
"He's definitely my husband's baby that's why it was such a shock when he gave me love," Lisa said via reddit.
When they first got Max three years ago, he immediately took to his human dad and would nap on his chest and meow for his attention. His mom didn't get the same share of affection until.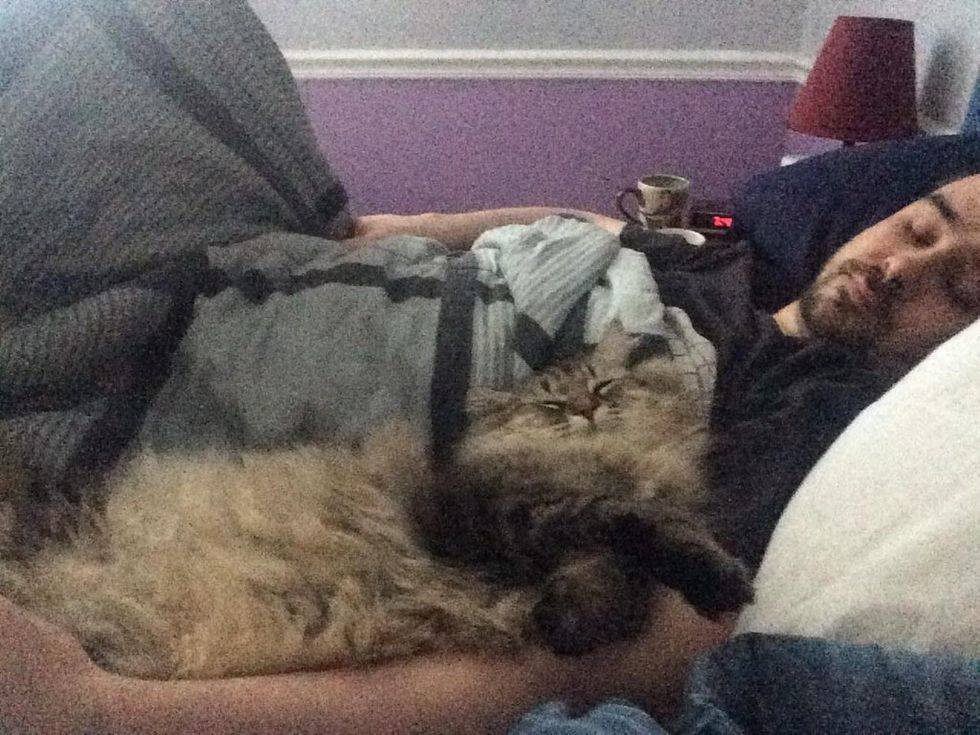 "He just started sleeping between my legs and being all over me," Lisa said.
"I thought he was doing it because it'd been cooler out but even in years past when it got cold he always went and cuddled with my husband instead."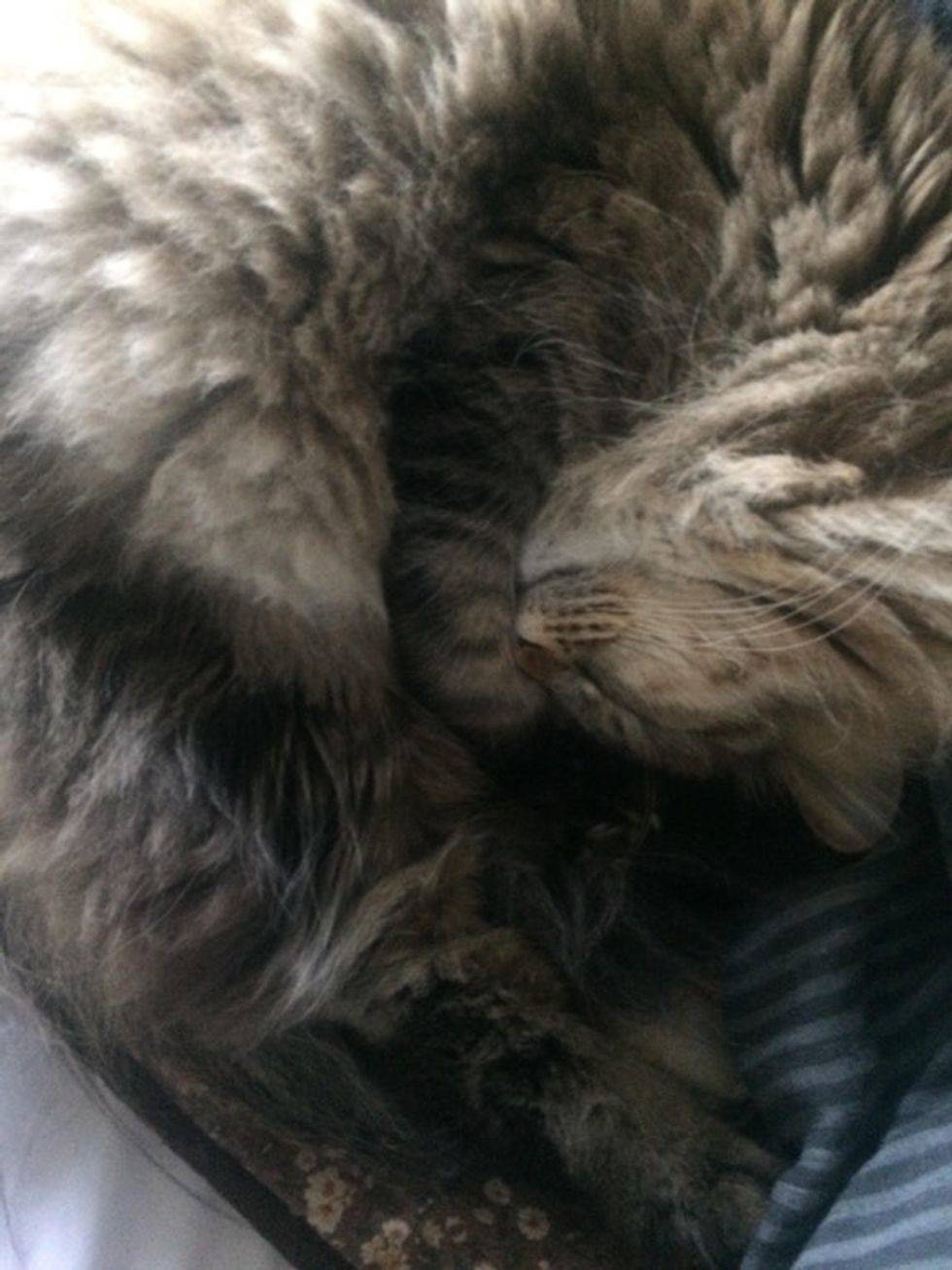 Max who was unusually demanding for her cuddles and attention. Since then, she has been waking up to a kitty snuggling by her side or curled up on her belly.
She took a pregnancy test and it confirmed that she was pregnant. "We found out a day before our three year wedding anniversary," Lisa said.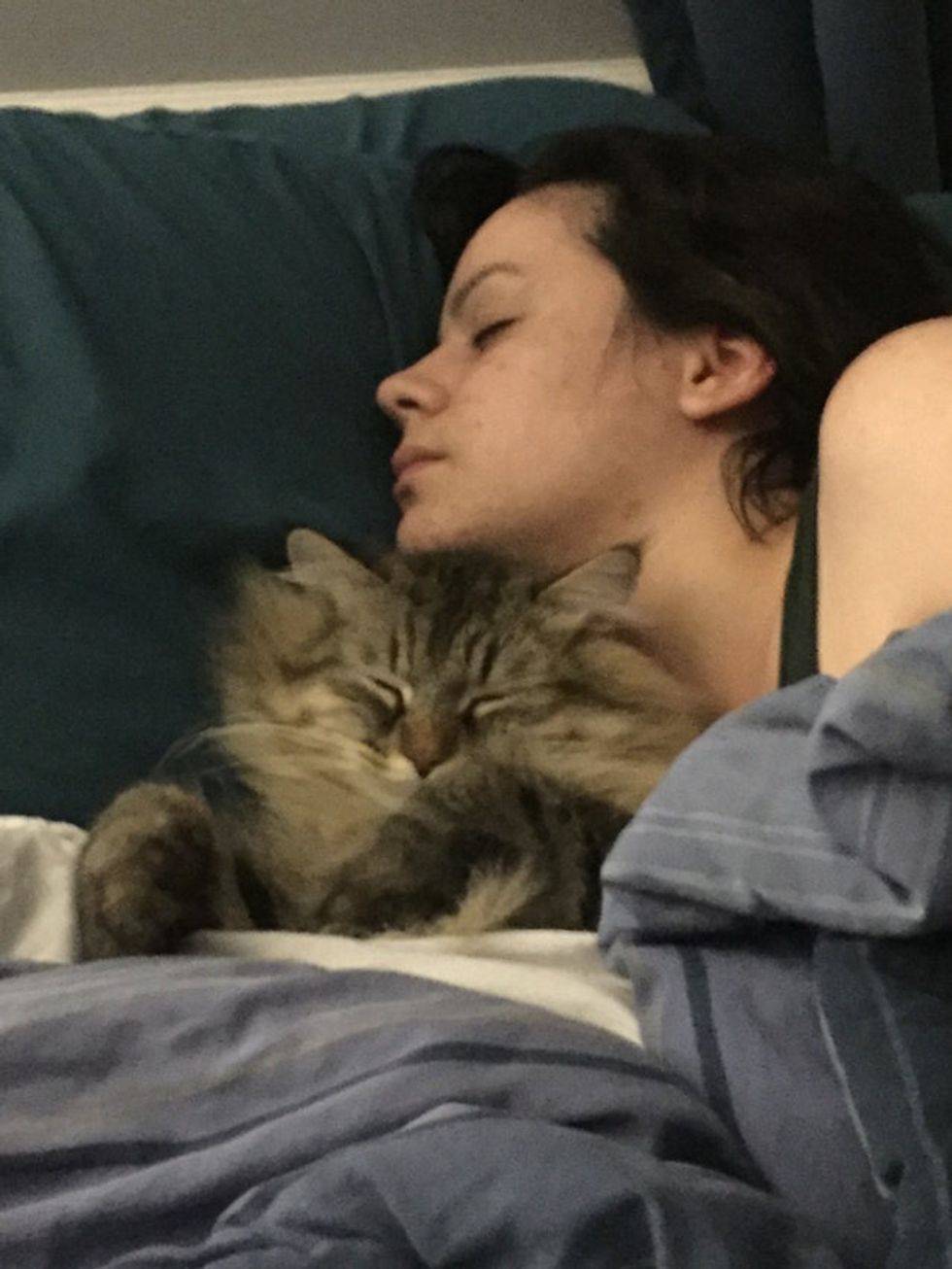 "When he first did it I squealed and said, 'I have finally been chosen." Nope, just pregnant."
Max somehow figured out her pregnancy before they did and decided to cuddle up a storm on her belly and wouldn't let her go.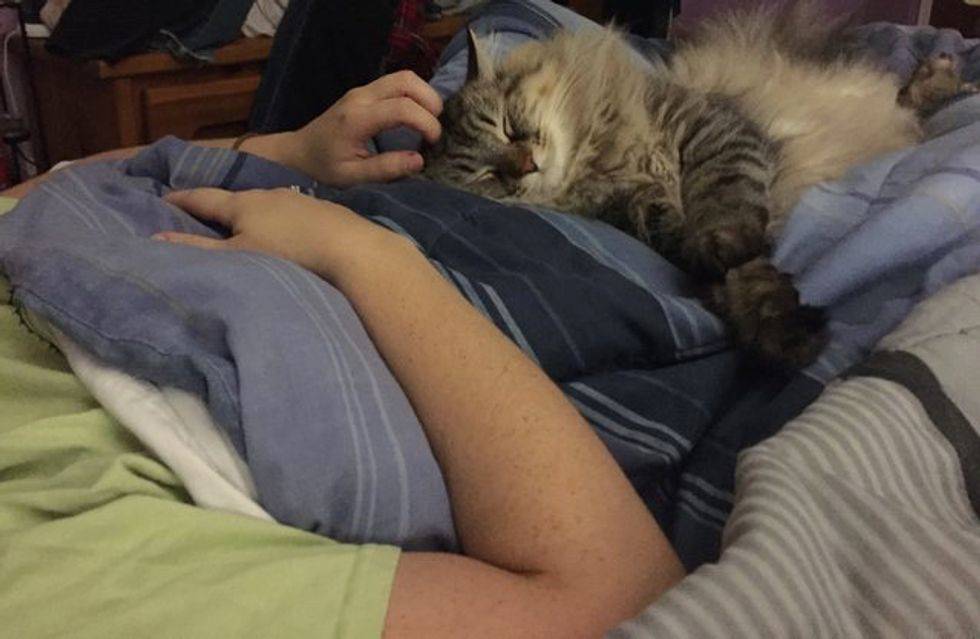 Lisa @pnda0828Now Max is always by her side and will cry out for Lisa if she is not around, as if he's trying to guard her belly at all times and keep the baby inside safe and warm.
"I'm soaking up all the love I can from him before he decided to ignore me."