Cat Losing Her Home Finds Kind People to Take Her Just Days Before She Has Kittens!
A cat losing her home found kind people to take her just days before she had kittens.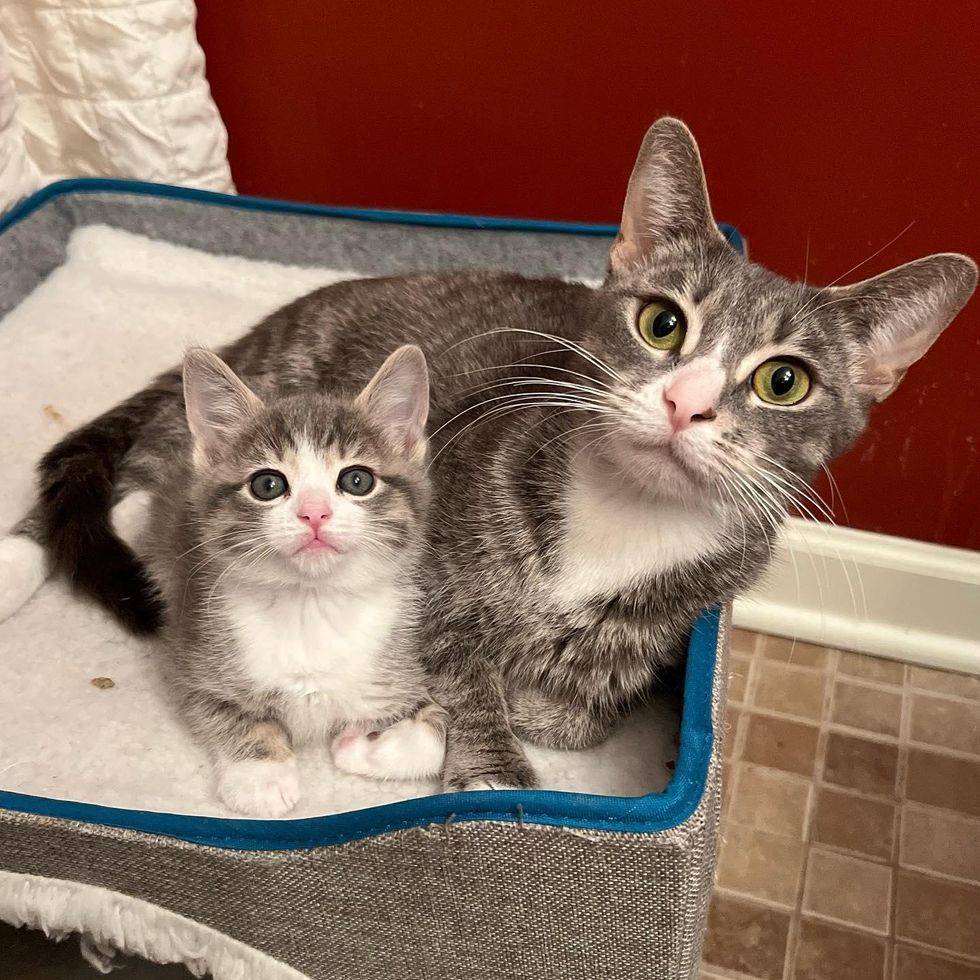 A family was in a tough situation when they were being evicted and trying to get their cats into safe, good homes. They reached out to , an animal rescuer based in Milwaukee, WI, as their three cats had nowhere to go.
"When I got there, I realized that the third cat was heavily pregnant. At just under a year old, she's still a kitten herself. I named her Lilah, and she is an absolute angel," Emilie shared with Love Meow.
Two cats went to their foster homes to be cared for by volunteers. Emilie took on the expectant cat mom, so she could have a comfortable nursery to raise her babies.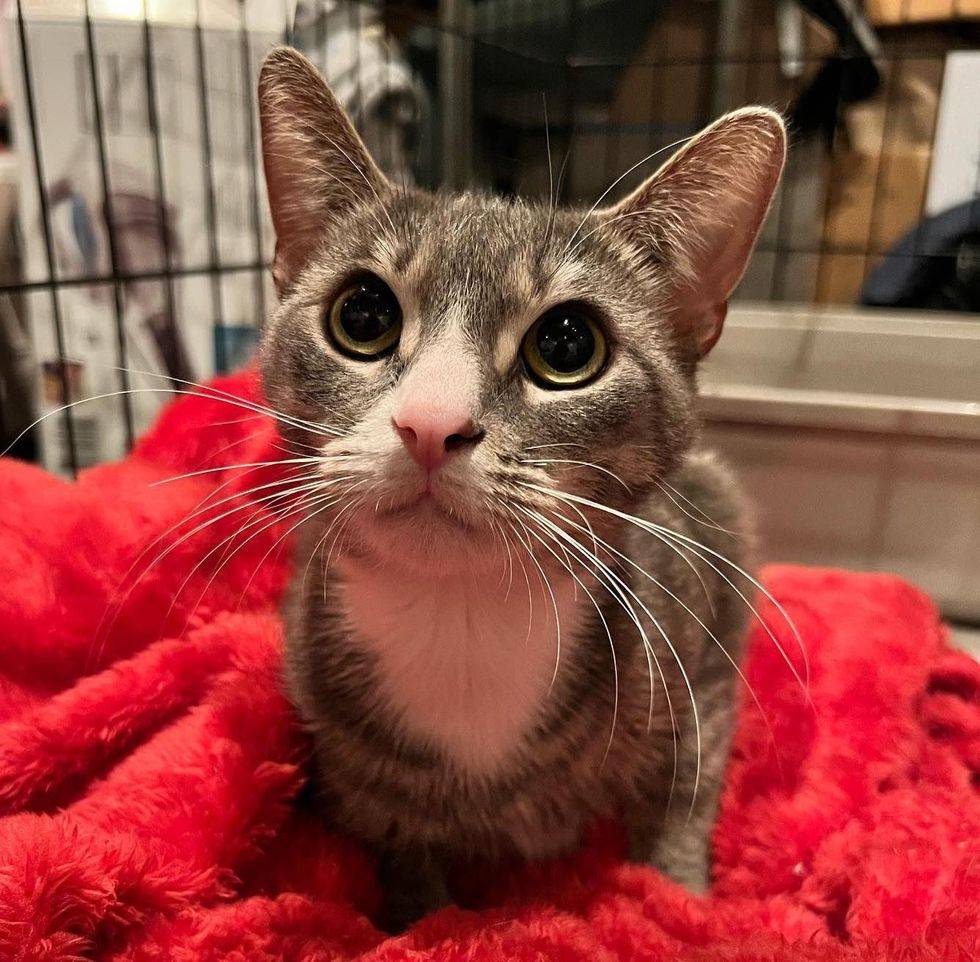 A few days later, Lilah went into labor which ended up being very challenging and stressful for the young mom. Immediately after she gave birth to her first kitten, she rejected her.
The kitten was very small and frail. Emilie was able to intervene just in time and brought her to safety.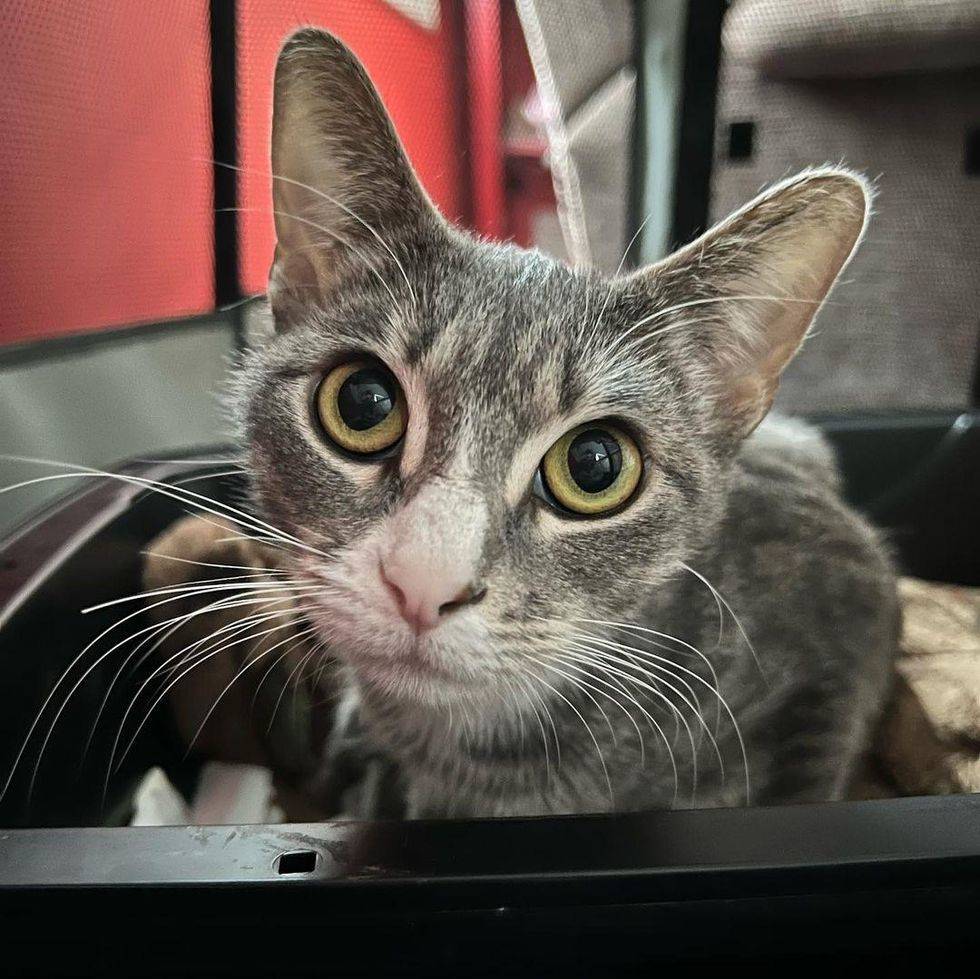 Four kittens made it through birth, and Lilah was able to start caring for her three that were significantly larger and stronger than their sister, Twinkle.
Emilie took on the little runt to give her a fighting chance at life. "Twinkle was nice and cozy in the incubator, being fed every two hours."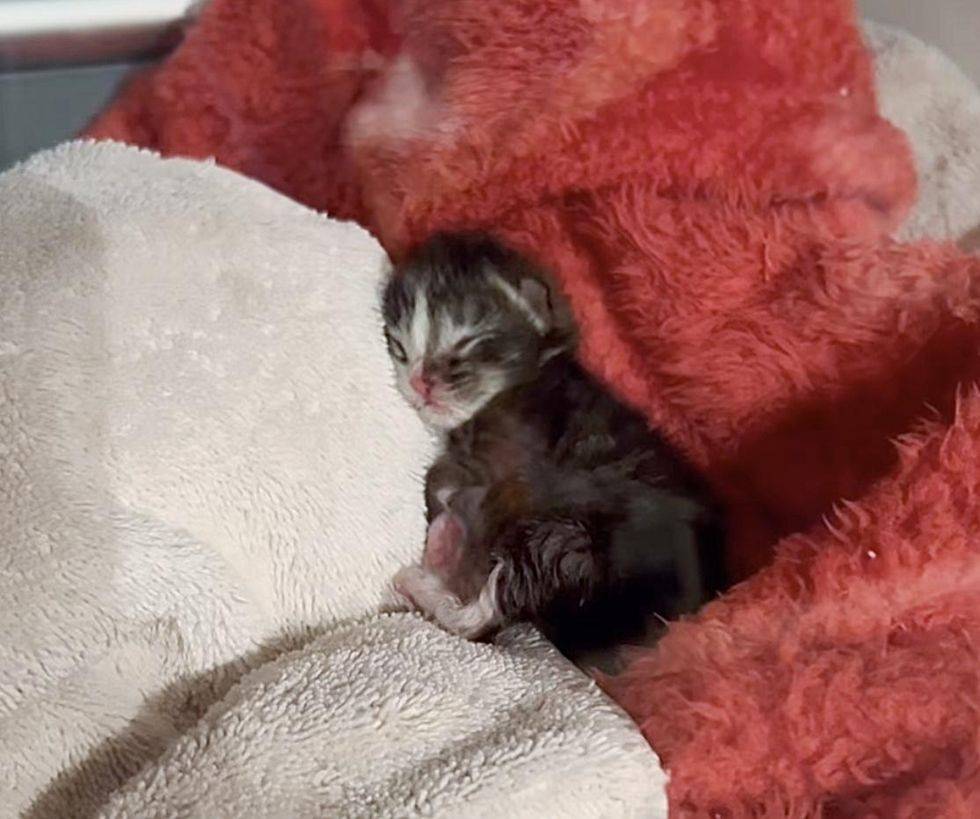 "When Twinkle was born, she was only 60 grams. She was barely half the size of her siblings," Emilie shared.
Twinkle needed medical attention for a few health issues as a result of her rough start to life. She was fragile but continued to make strides each day.
At one week old, she surpassed the 100-gram mark, making her about the size of a newborn. "I didn't know if she'd make it past two days - or even two hours - when she was first born, so this is truly incredible."
As Twinkle grew in size and strength, Emilie hoped to reunite her with Lilah.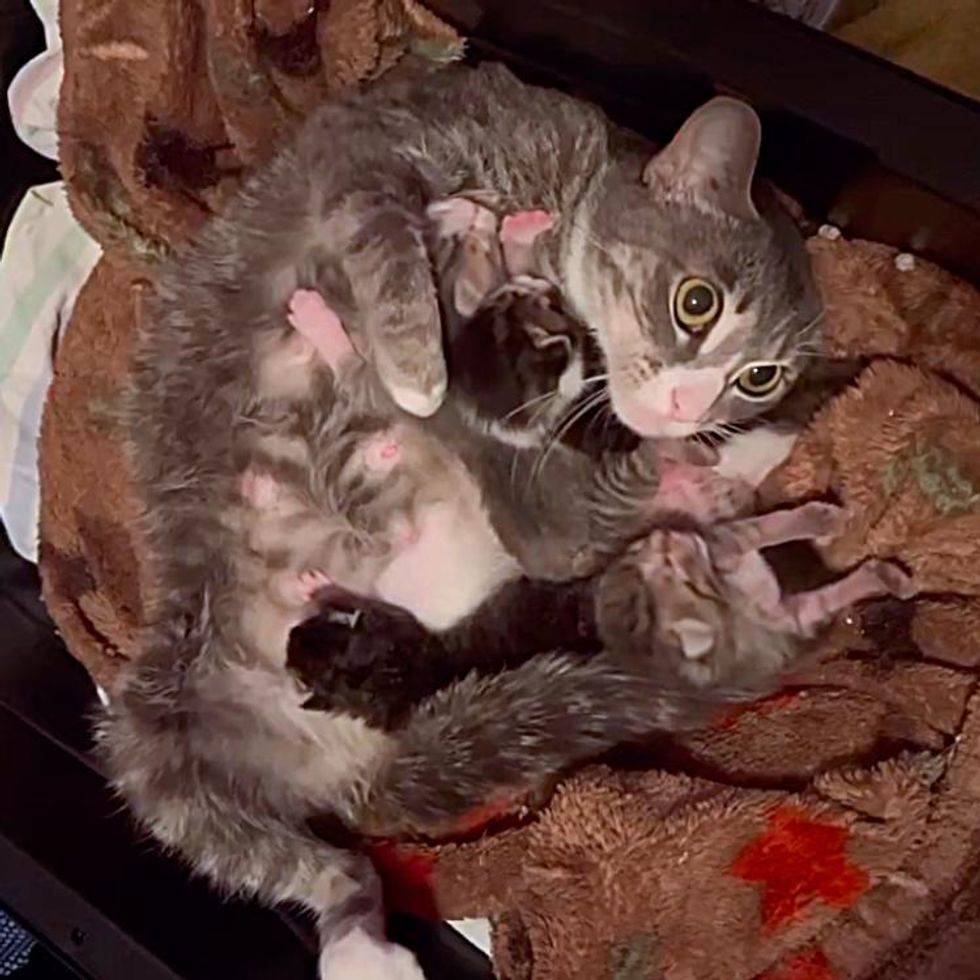 "I bottle-fed her every two hours, but it just wasn't the same as having a mom. Once she was healthy enough, I decided to try to reintroduce, and her mom accepted her back with open arms."
Lilah was a doting mother to her four demanding little munchkins. She made sure that they all had healthy, rotund bellies, and kept them clean from head to tail.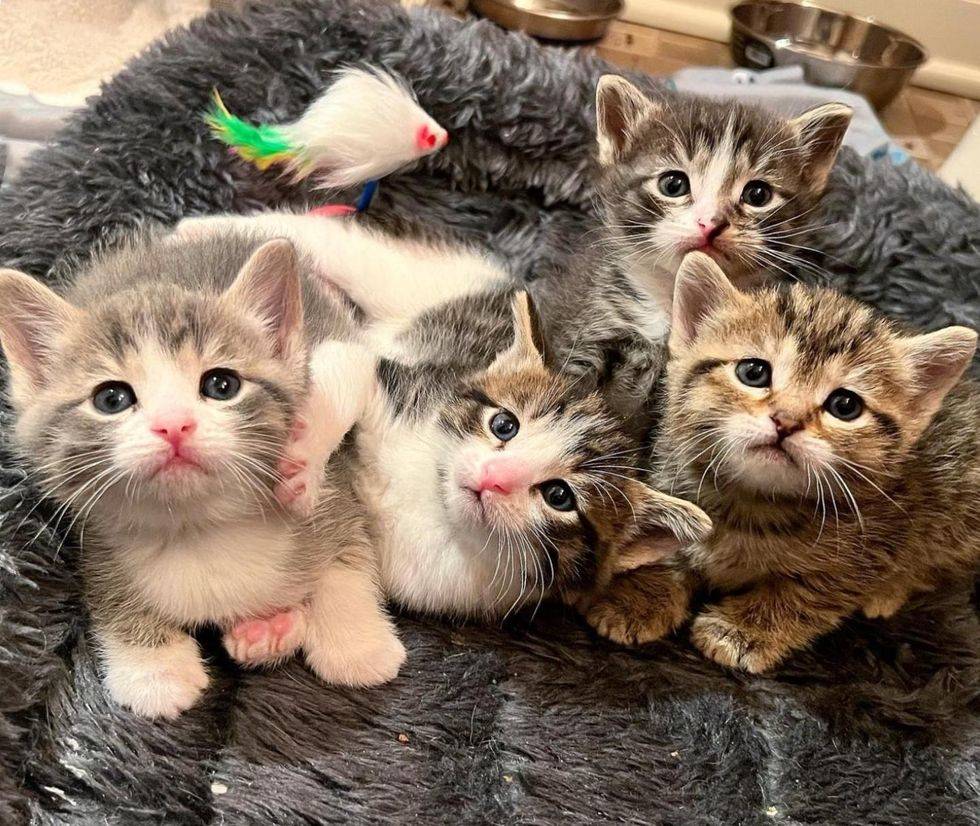 When the kittens were big enough to venture outside their nest, Lilah kept a watchful eye on them, making sure they stayed out of trouble. "Mama Lilah is doing such a great job and keeping them nice and chunky."
Dove is the second smallest kitten of the litter. She and Twinkle have become inseparable.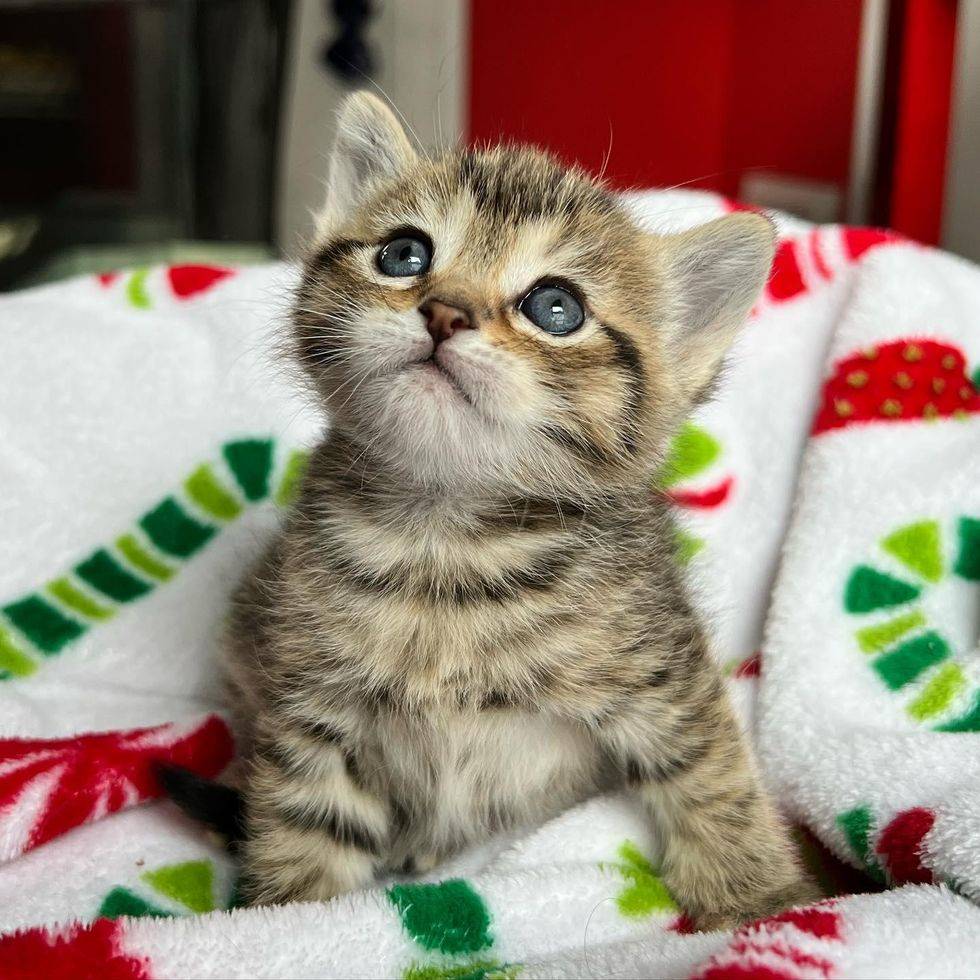 As the four were weaned and entered their playful kitten phase, Lilah began to spend more me-time with her humans, and quickly rediscovered her inner-kitten.
While her babies were scampering around, creating all sorts of mischief, she was more than happy to seek out her people for a cuddle.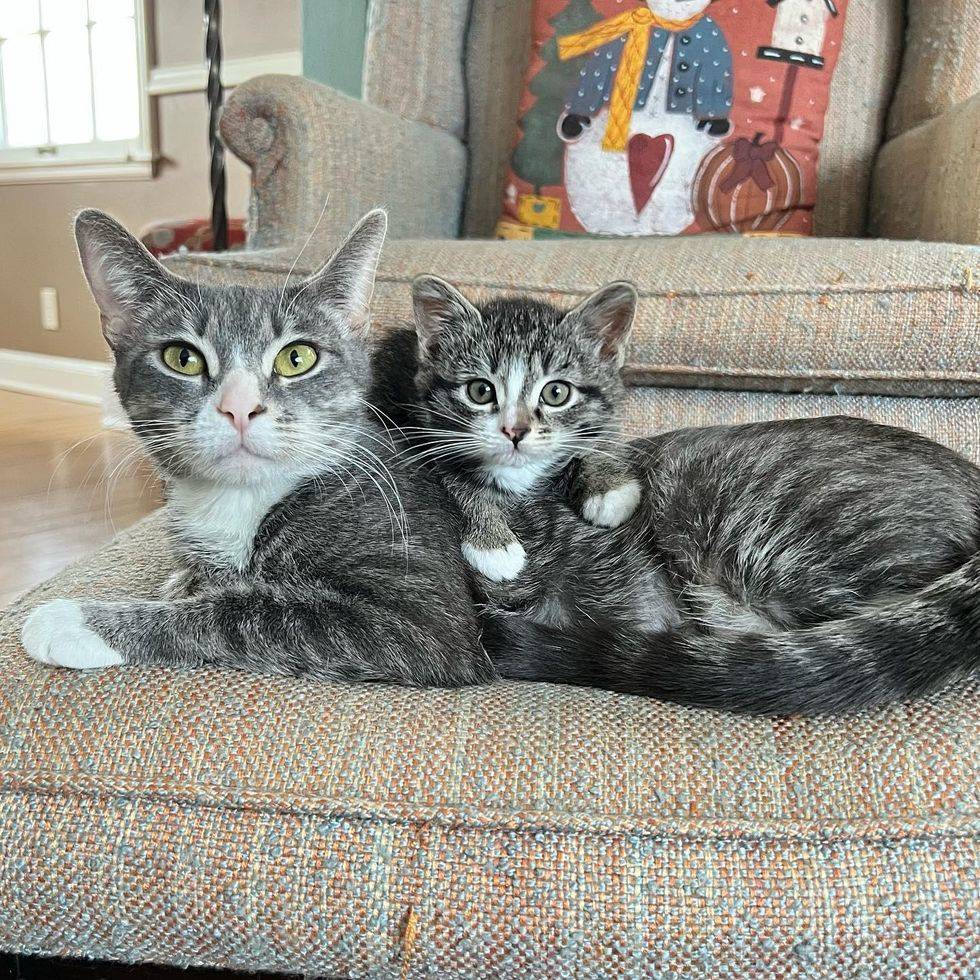 "She absolutely adores people and is the perfect mix of snuggly and independent. At just 6.5 pounds, she's as tiny as can be. She also is a chatty lady and loves to have 'conversations'," Emilie shared.
"Lilah is much happier now that she gets to finally be a kitten, and not a mom."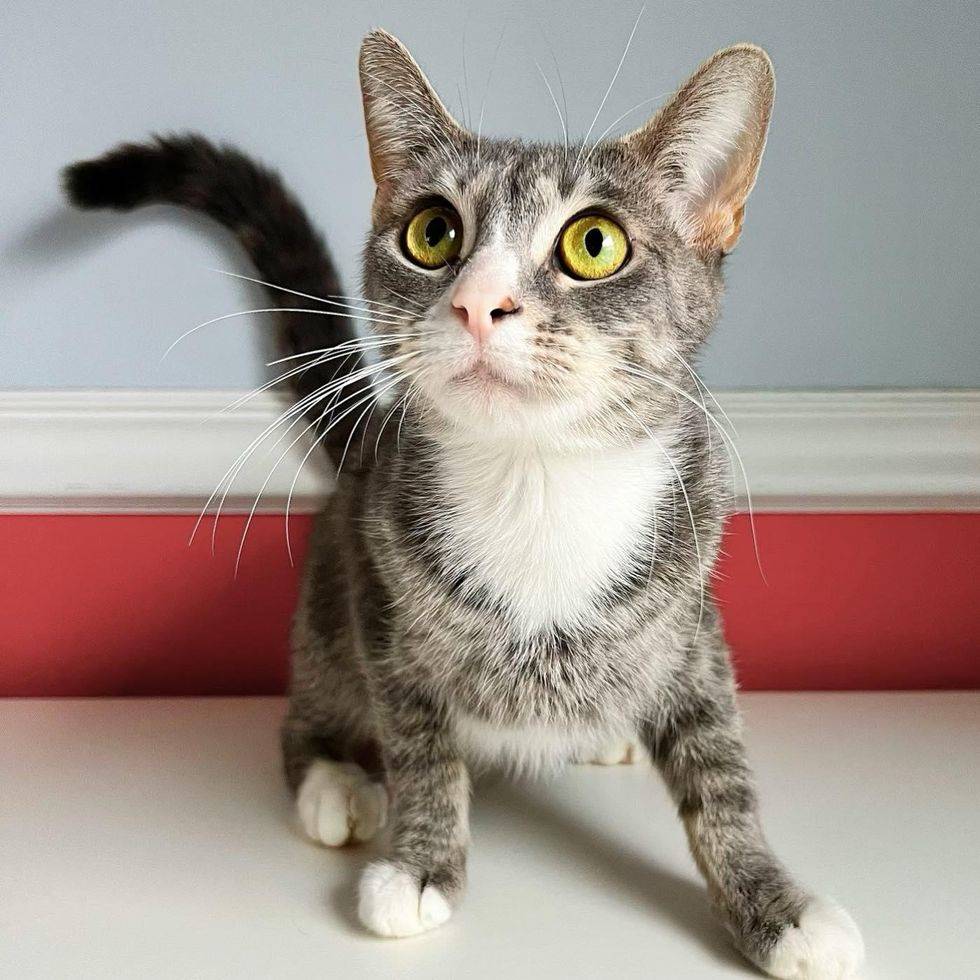 A few days ago, Lilah moved into her forever home and immediately became the center-of-attention she'd always wanted.
Her kittens are being adopted in pairs - Dove and Twinkle, the smallest two, are going to their forever home together.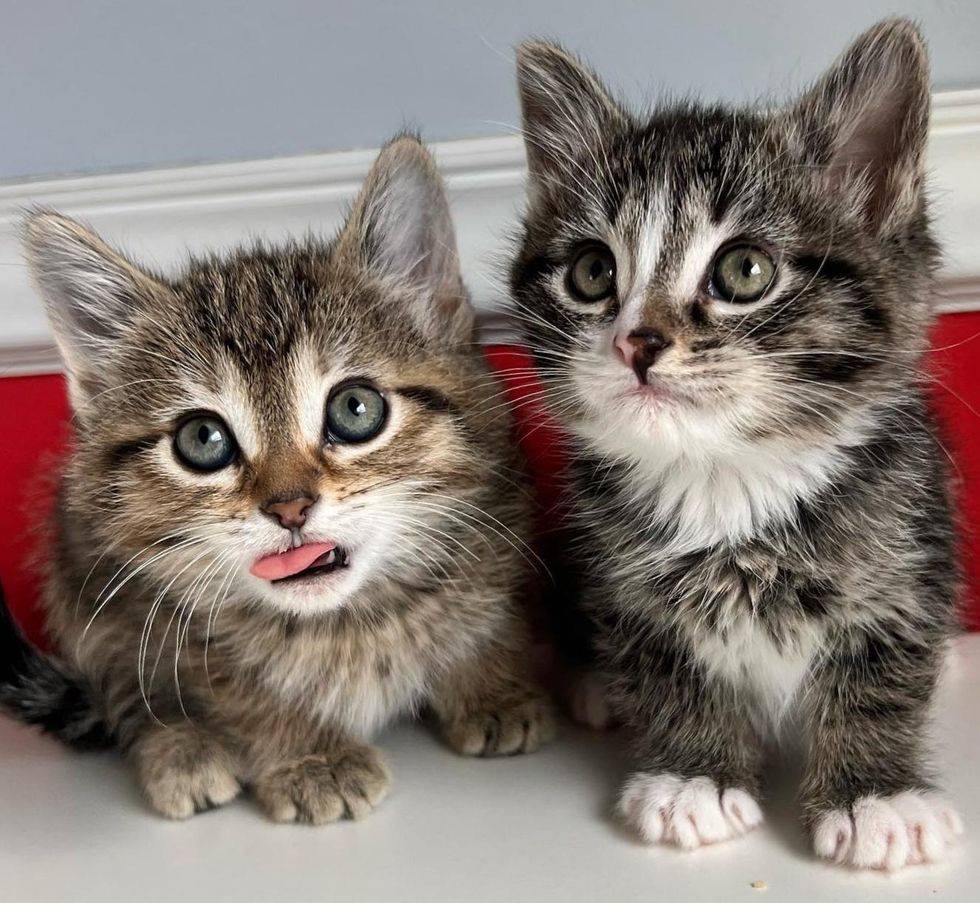 Lilah has officially retired from motherhood and is now reveling in her new life. Her future will be filled with purrs, snuggles, and endless love.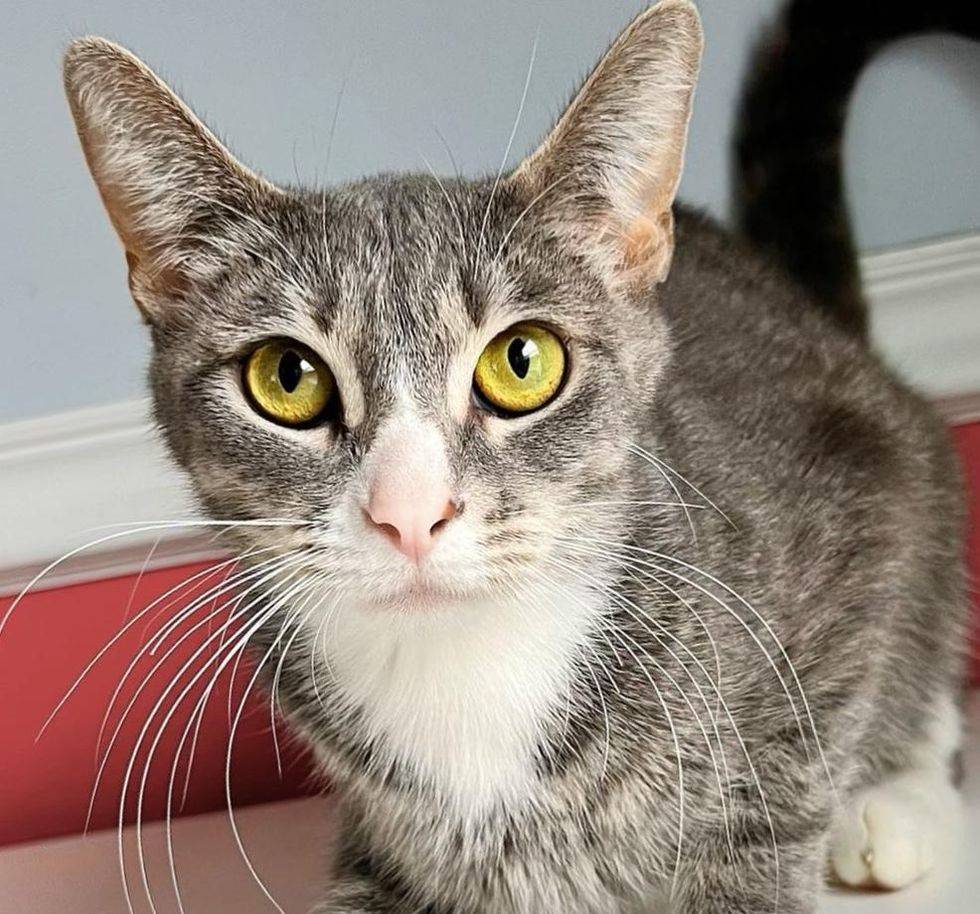 Share this story with your friends.