Meet Belle and the Bunnies!! Husky's Depressed After Losing Babies So Owner Introduces Her to New 'Tiny Animals' to Care For
Belle has not had the best life.
She was found in the cold streets of Minnesota during a winter blizzard. Belle was curled up because she was protecting her companion, a blind chihuahua named Winston, from the cold.
Belle is a Husky so she is capable of protecting the chihuahua from the cold.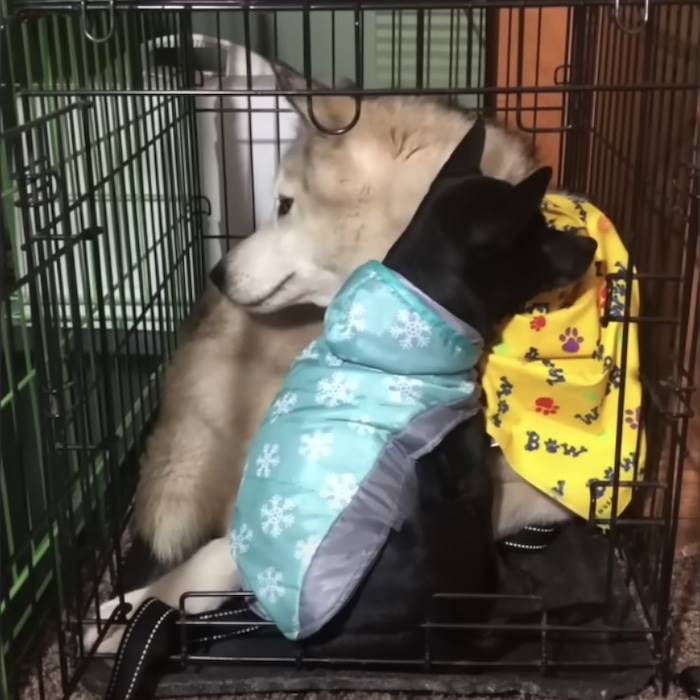 The local animal control officers found the two of them and took them into their facility.
This wasn't the first time they took in the Husky and Chihuahua. She had been there at least two times before when she escaped the place she lived.
Belle used to live in a place where she was used for backyard breeding. The last several times she was brought into the facility, the breeders had claimed her.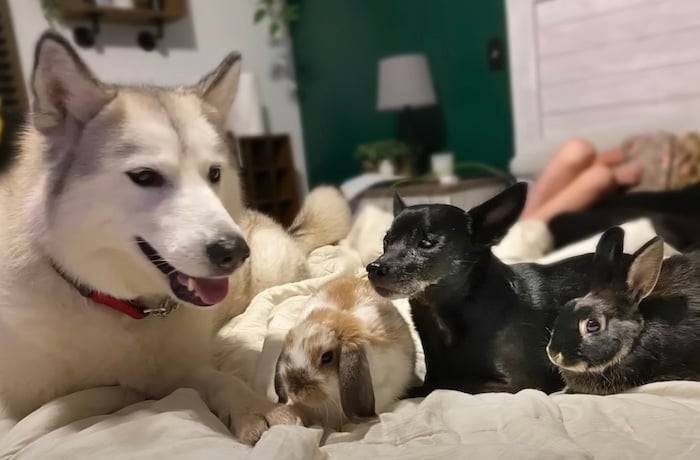 This time, they didn't claim Belle and Winston.
No Dog Left Behind (NDLB), the canine rescue organization in Minnesota, claimed Belle and Winston instead.
They're a volunteer-based rescue organization that finds neglected, abandoned, and abused dogs their forever homes.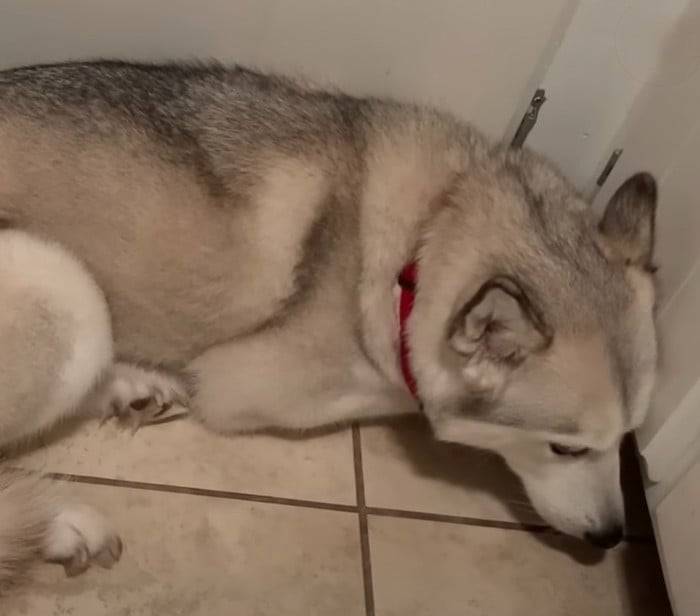 One of the ways they take care of their dogs in the meantime is through fostering.
Stephanie Easley is one of NDLB's foster parents and the two dogs' new foster mom. She picked up Belle and Winston from the animal control facility and immediately sensed aggression from the dog.
Every time anyone wanted to go near her or touch her, Belle would snarl, growl, or back up or all of them.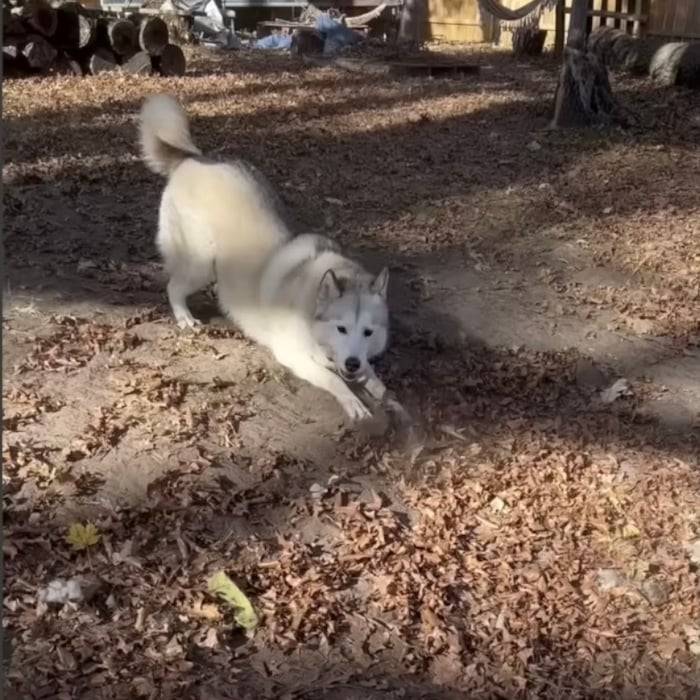 That's why Stephanie and her husband decided not to let their children around her at first.
Every night, after the children had gone to sleep, Steph and her husband would just stay near Belle and wait for her to come to them. They respected her space and let her come to them when Belle was ready.
Belle eventually warmed up to them and she came over to her foster parents.
Pretty soon, she was calm enough to be around children, and soon, Steph and her husband made the decision to adopt Belle.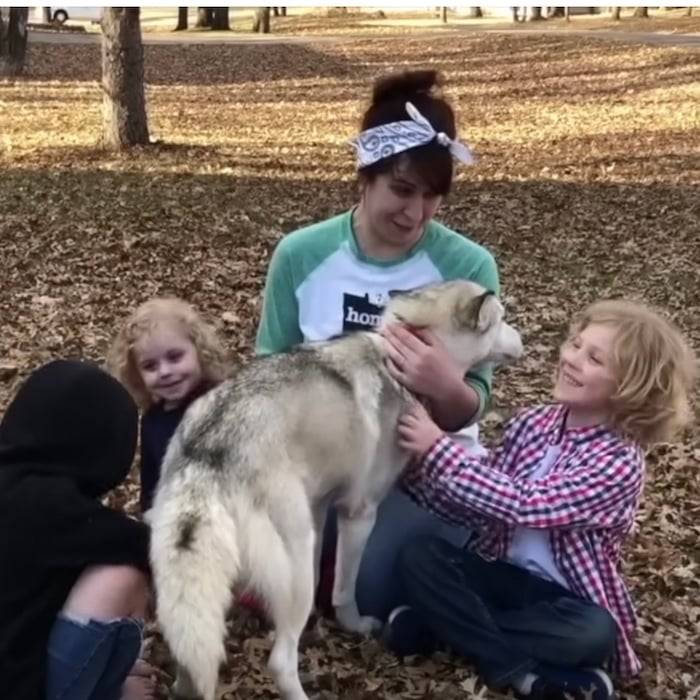 That's when they discovered Belle's maternal instincts.
Because her babies were taken away from her (and right away most likely), Belle's maternal instincts were always there. She wanted to take care of babies.
Steph and her family's fostering activities continued and they fostered a few bunnies.
Belle's maternal instincts kicked in even more when the bunnies arrived. Belle saw them as her babies and just like any mother, she would not let anyone touch her babies. When you try to touch her bunny babies, even just asking permission, she will growl at you.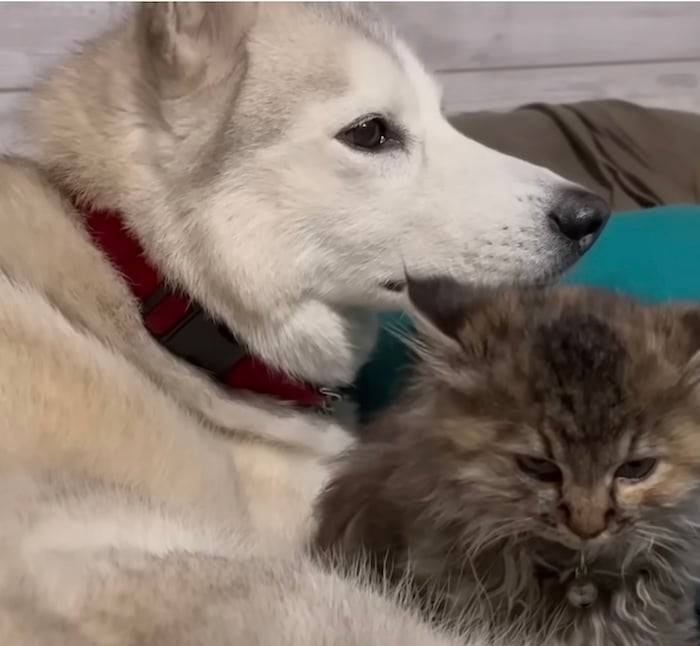 In fact, every small animal that came their way became Belle's baby.
Belle was always around the small babies, including the bunnies, to make sure they were safe. She kept them away from dangerous things. In fact, she kept the bunnies away from everyone.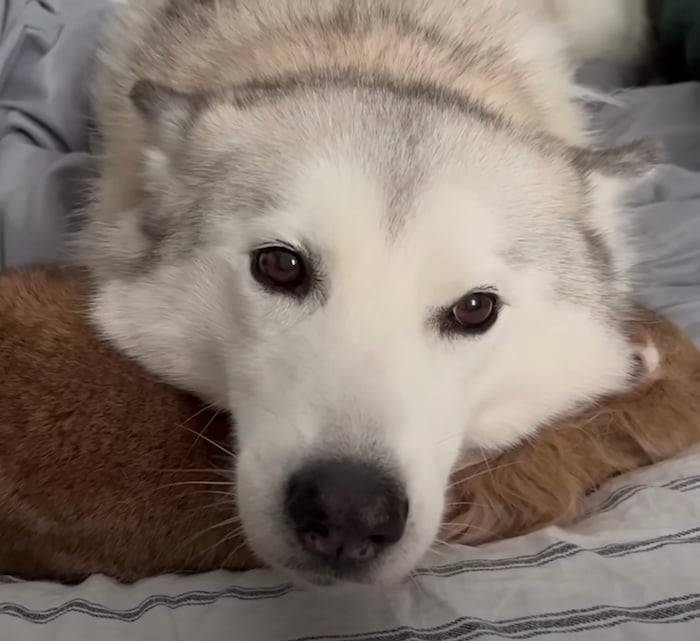 Belle only allowed anyone to come near the bunnies or any small animal she considered her baby if they needed to be fed, groomed, given medicines, or care she can't do herself.
She kept close watch, though, and always growled whenever they did something that she did not approve of.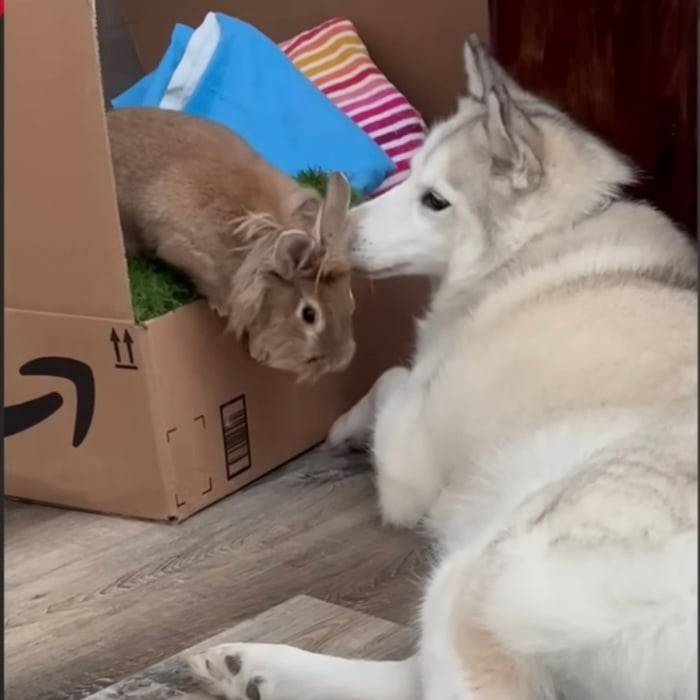 Safe to say, these babies are safe in Belle's paws.
Please SHARE this with your friends and family.