FOUND! 31 Days After Theft Owner Reunited with Stolen Chihuahua!
When Nebraska resident Deb Uden became a home burglary statistic back on December 7, thieves took only two things: her laptop and — far worse — her 3-year-old Chihuahua, Jax.
But Uden never gave up hope, staying hot on the case, and that persistence paid off.
She was recently reunited with her pup, collecting him in Denver after a long road trip with her son-in-law. The pair were ecstatic to see one another.
"Oh, yeah, he was a happy boy," she told the . "I told my son-in-law he had to drive all the way home so I could hold him."
It's been an unusual path for Jax since his abduction.
"He was found roaming on the second floor of a Candlewood Suites in Brighton, Colo.," she said.
The hotel's cleaning crew found the dog, thinking he belonged to one of the guests. But no one claimed him. The wife of the hotel manager put an ad in a small publication.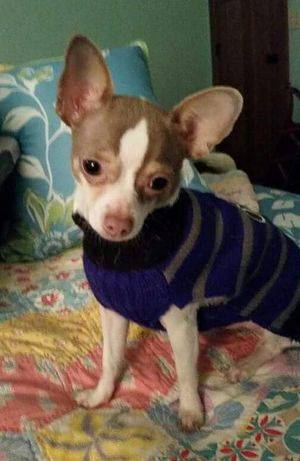 Meanwhile, back home, Uden's friends and family had stayed hot on the case, checking buy/sell/trade web pages in surrounding states, including Colorado, Kansas, Iowa and Missouri. Uden also hired a Denver private investigator.
One of her friends found a picture of a dog that looked like Jax on a buy/sell/trade page in Denver.
"All my friends had been checking all those pages," Uden said. "It was a friend of mine in Aurora who initially found it."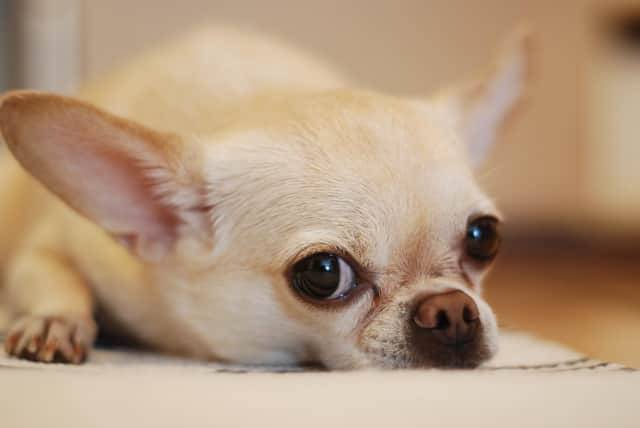 The little Chi was being offered for $200. When Uden saw the picture, she knew it was Jax.
A nice couple had adopted the purebred dog and given him a good home. When they found out the dog had been stolen, they were happy to give him up.
On Jan. 7, Uden and her son-in-law made the 805-mile round-trip to bring him home.
Uden attributes the success story to never losing hope. She decided right away that "I'll chase this till the end," she said. She encourages others who lose their pets to stay vigilant, as well.
Jax, whose normal weight is 6 pounds, was found to have lost a little heft upon a vet exam, "but other than that, he was healthy," said Uden.
Uden didn't have to pay anything to get the dog back,bbut she did divide the reward she'd been offering among four people.
Uden, a self-described "dog person" has two others. She says that Jax acts like he owns the house, though, and bosses her much-larger Labs around. She's thrilled to have the little guy back.
"I can't even tell you," she said. "My house is complete again."