11 Year Old Cat Now Has a Place of Her Own After Nearly a Year Trying to Win People Over!!
READ MORE
Meet Belle and the Bunnies!! Husky's Depressed After Losing Babies So Owner Introduces Her to New 'Tiny Animals' to Care For
An 11-year-old cat now has a place of her own after nearly a year trying to win people over.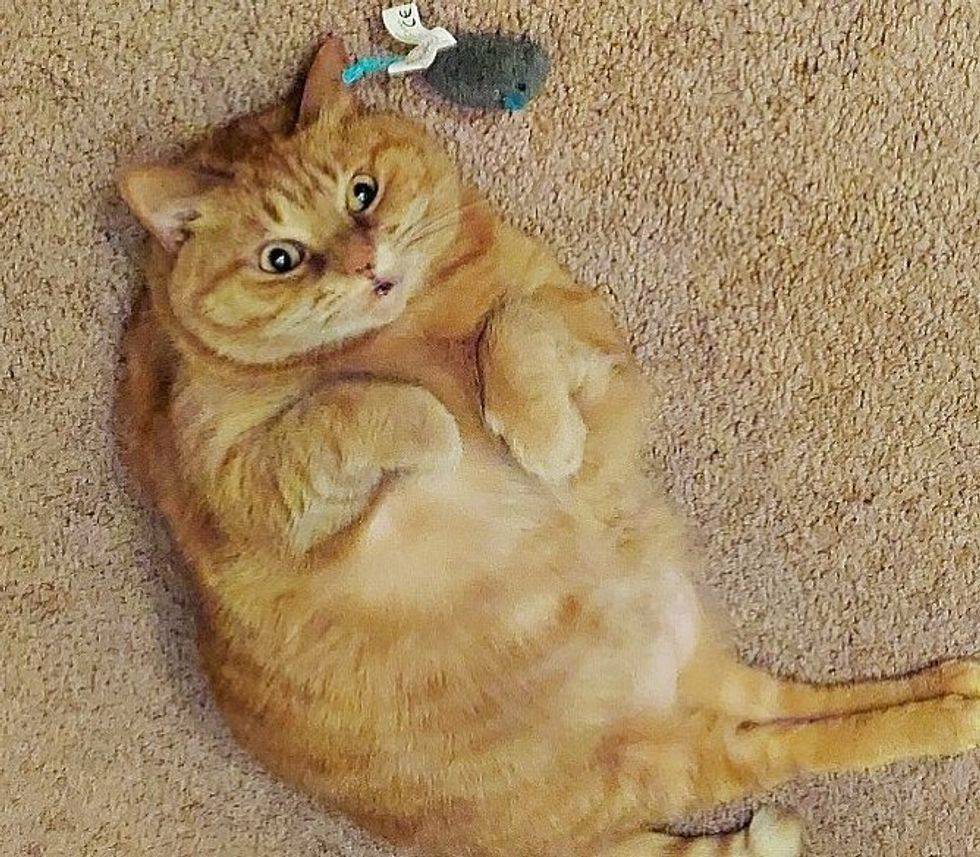 Mimi the cat was brought into (an all-volunteer rescue in NC) after her owner sadly passed away. She was about 11 years old, and came with another cat named Rocco who was a few years her junior.
At first, Mimi was understandably confused and unsure about the new environment. Within a day of arriving, she came out from hiding and started eating and using her litter box.
Having familiar items (cat beds, a cat tower, and blankets) from her former home really helped ease Mimi into her new space.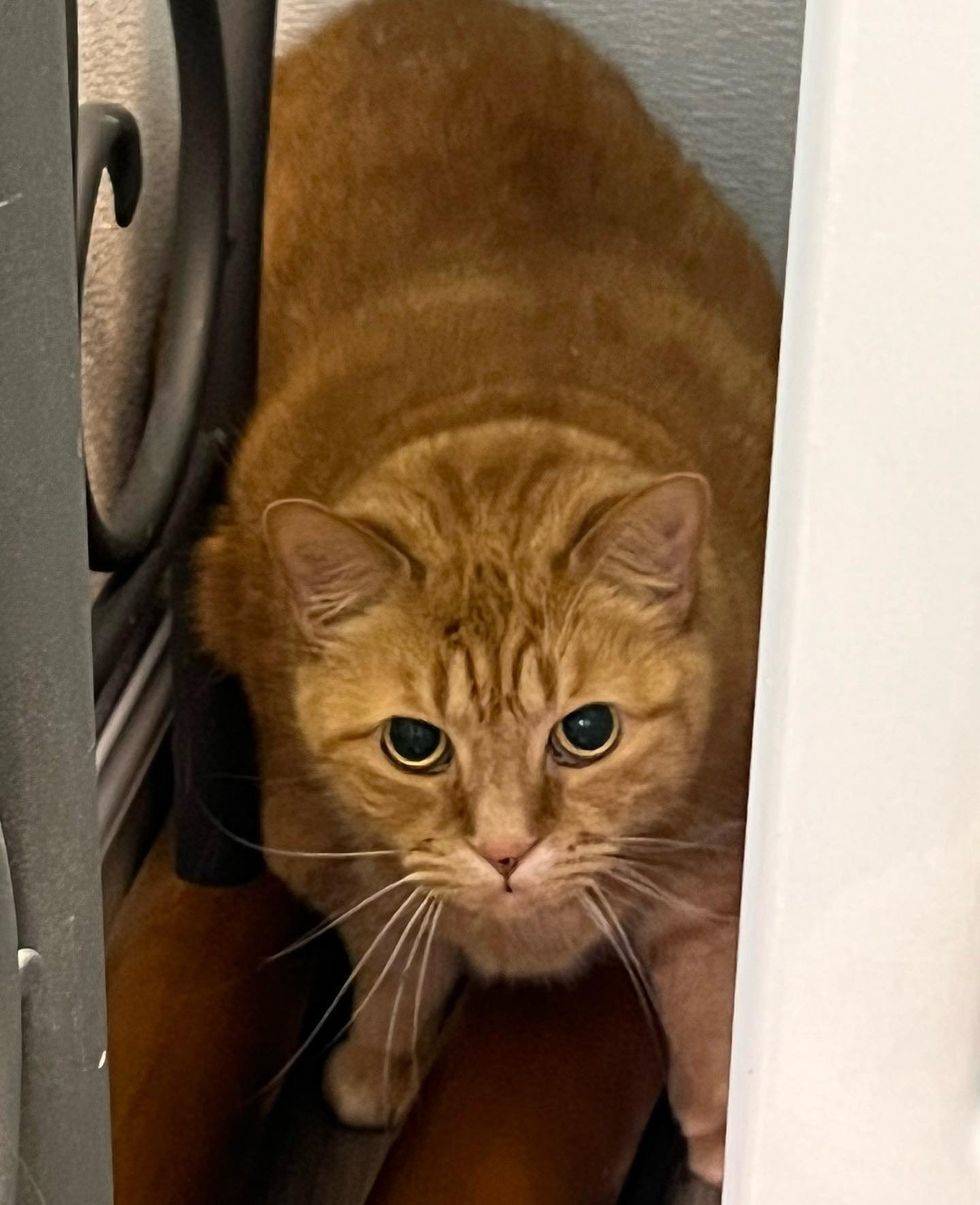 Realizing that she was safe, Mimi worked up the courage to seek affection from people, and her personality began to shine. She would find a comfy spot to lie down next to her humans, and offered to be their most loyal companion.
While her buddy Rocco preferred doing his own things, Mimi blossomed into the people-cat that she'd always been.
"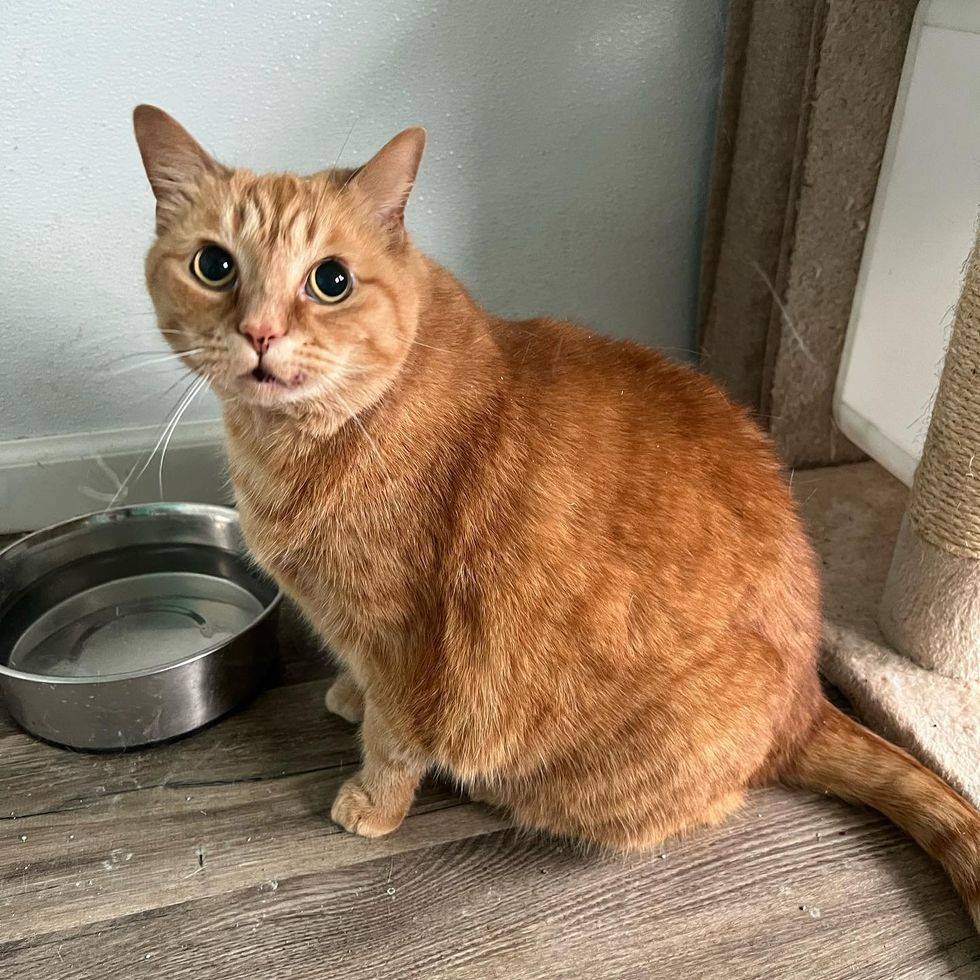 She started exploring other rooms after a few months of being with us," Sparkle Cat Rescue shared. "She is quite a little social butterfly and not shy with people. She is very sweet and attentive with humans."
Once Mimi was back to her confident self, she was determined to find a special someone to love on forever.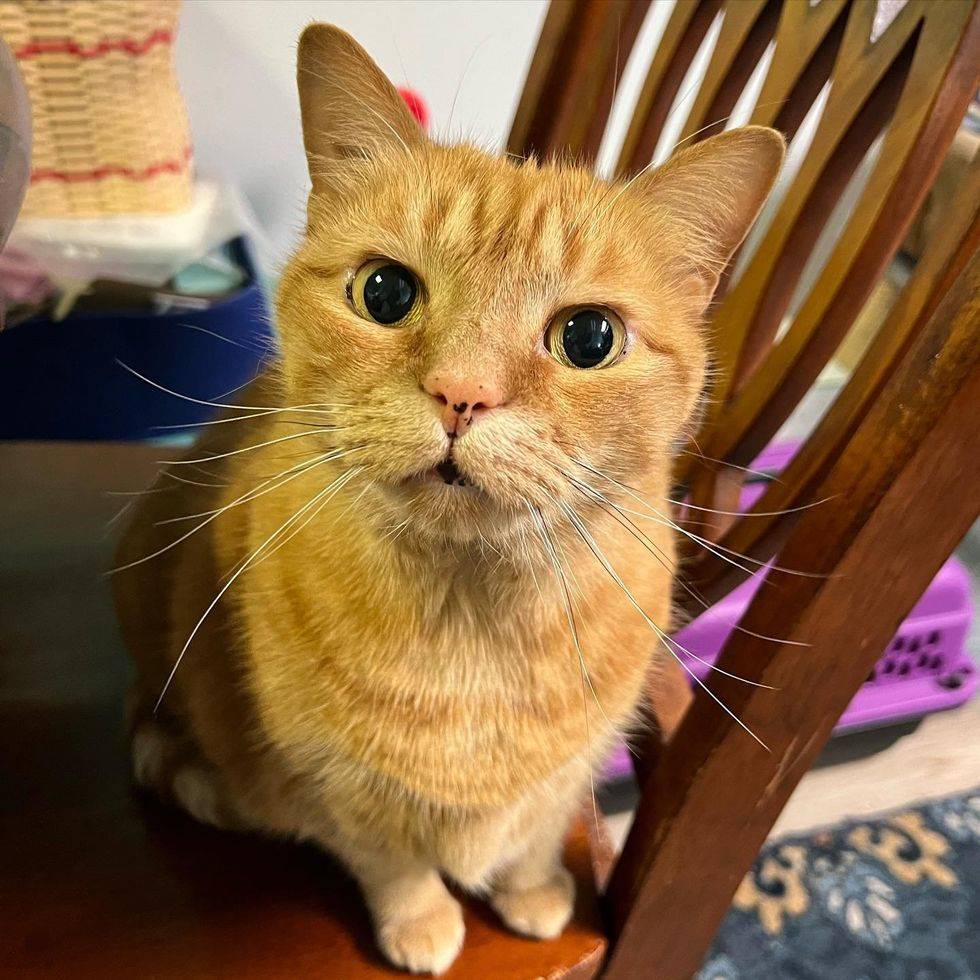 She would gaze at every person she met with her big doe eyes until she got what she wanted - their attention and plenty of petting. The tabby girl put on her good looks and charm, trying to win everyone over.
Month after month, Mimi found herself anticipating her forever person. She kept her hope alive that someday she would find the home of her dreams.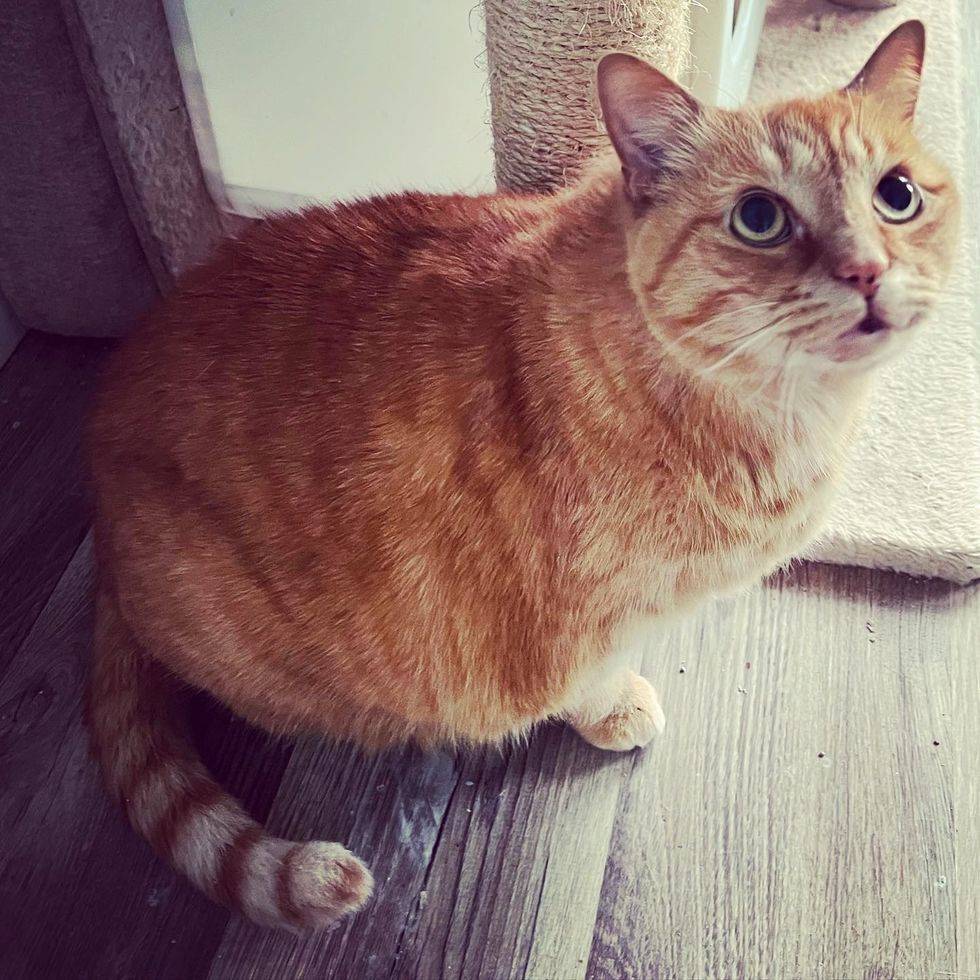 She got along well with other cats in the house, but she absolutely reveled in the company of her human friends.
Mimi had a full dental and a clean bill of health, but she had litter box behavior issues from time to time. It was likely the reason why she didn't receive many adoption inquiries.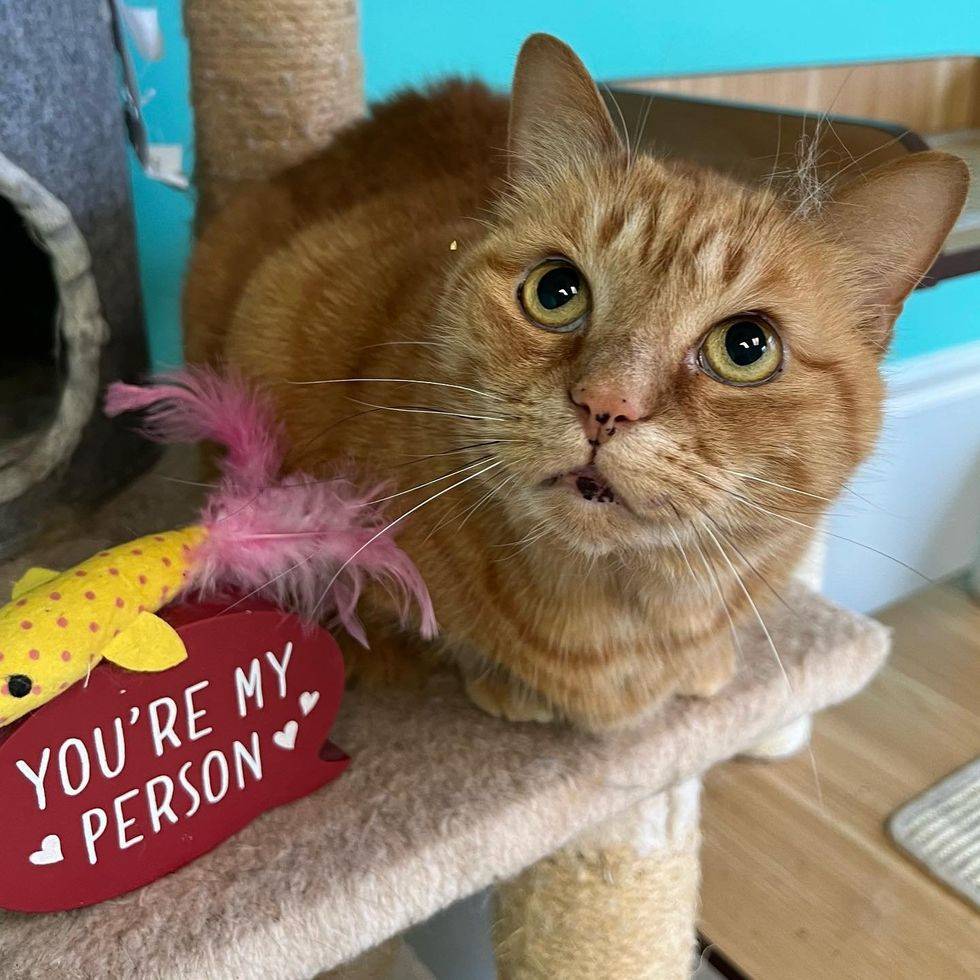 She put on her good looks and charm, hoping someone would take her home@sparklecatrescue
After nearly one year in foster care, a guy named James came for a meet-and-greet with Mimi. She put her best paw forward, and needless to say, it was love at first sight.
James welcomed her into his home with open arms. That night, Mimi claimed his chair as her own and stayed close by his side.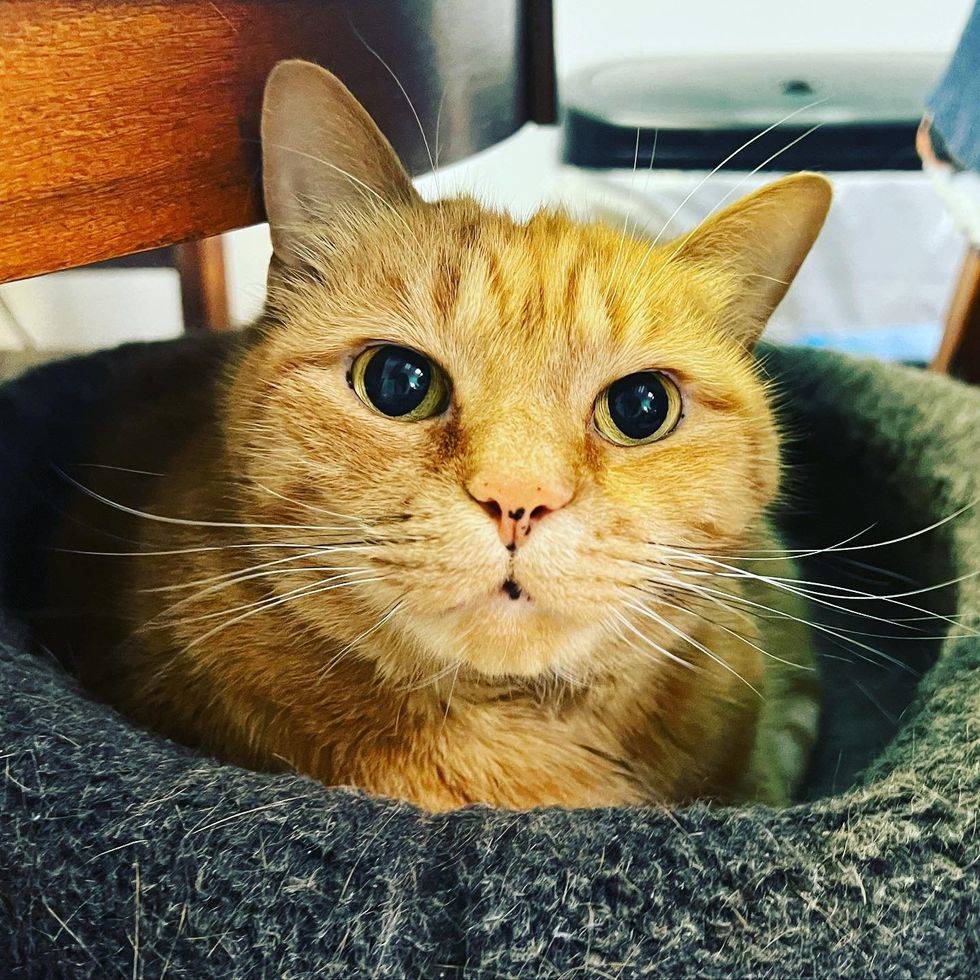 "She was hanging out on her new cat dad's chair while he watched a movie," Sparkle Cat Rescue shared.
"We are so happy for Mimi and her adopter. She is doing fabulous at her new home. Her litter box issues have resolved now that she is the only kitty."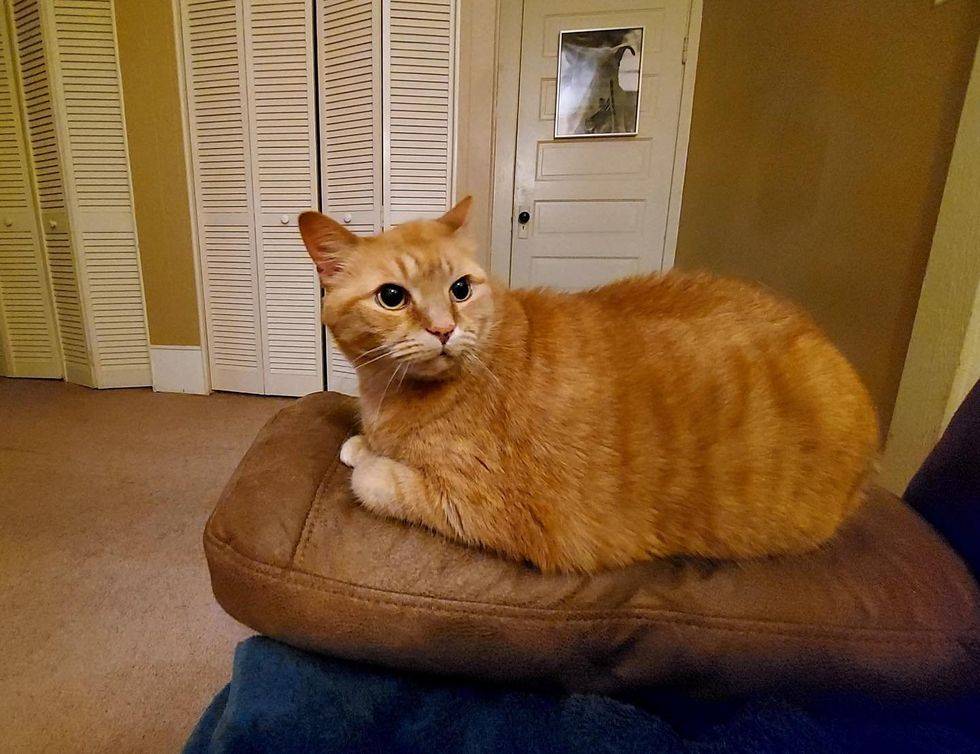 James pet-sits a cat-friendly, 7-year-old dog, Suzie, who comes to visit on the weekends. After a gradual introduction, Mimi has taken a liking to her canine friend, and even tries to keep her company.
"Sunday morning, I woke up with the dog under the covers and Mimi at the foot of the bed," James shared.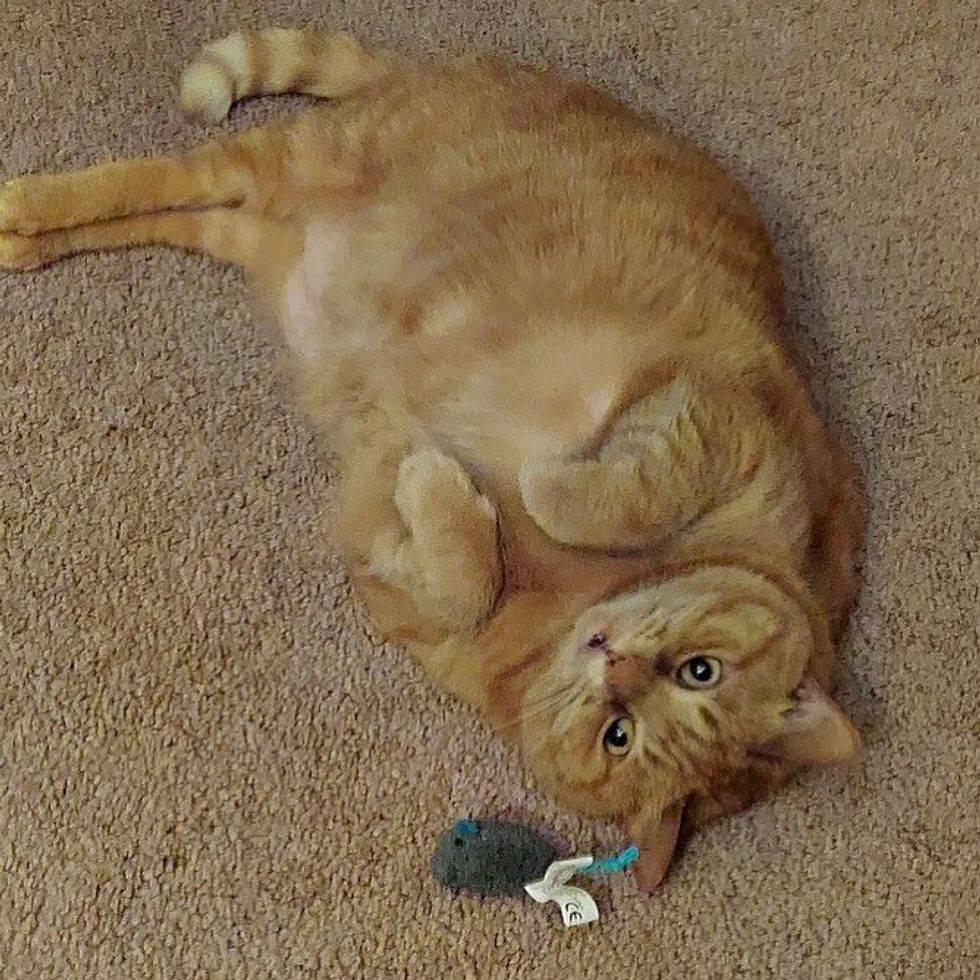 With a wonderful home and a loving human, Mimi is thriving in her domain and getting very comfortable with her new friend Suzie.
"She has taken to sleeping in the chair where Suzie sleeps."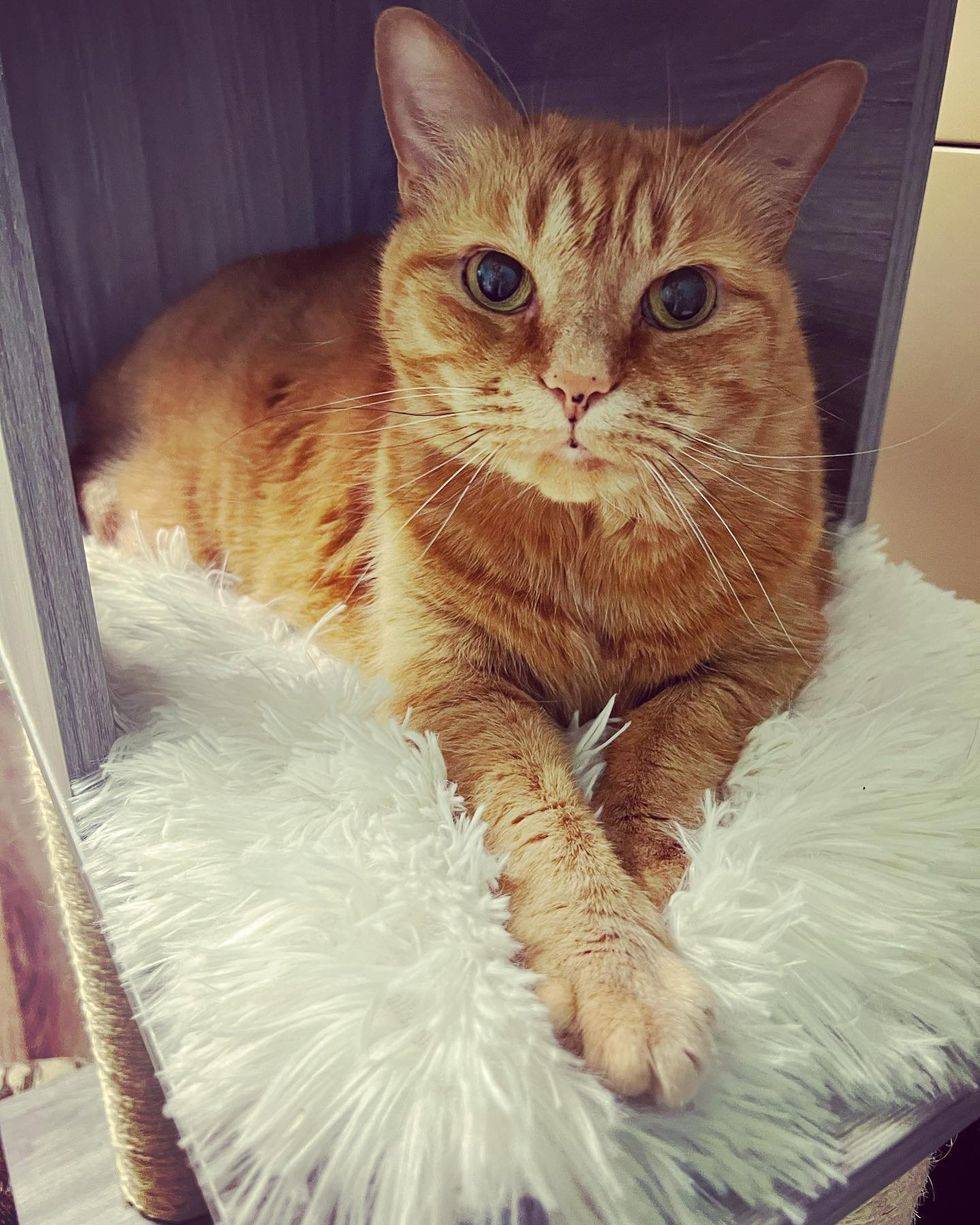 Share this story with your friends. More cats and kittens from Sparkle Cat Rescue on and .