Kitten Found at Gas Station Hasn't Stopped Cuddling His Rescuer Who Was Also Abandoned at Birth...
READ MORE
Cat Abandoned For Being 'Too Ugly', Finally Finds Someone Who Saw His Beauty
Couple Adopts New Kitten But Gets A Big Surprise When They Get Home!
A couple stopped at a gas station while they were on a road trip crossing Louisiana. As they got out of their car, they found a tiny kitten sitting in a puddle of gasoline. They knew they had to save him.
Meet Andy!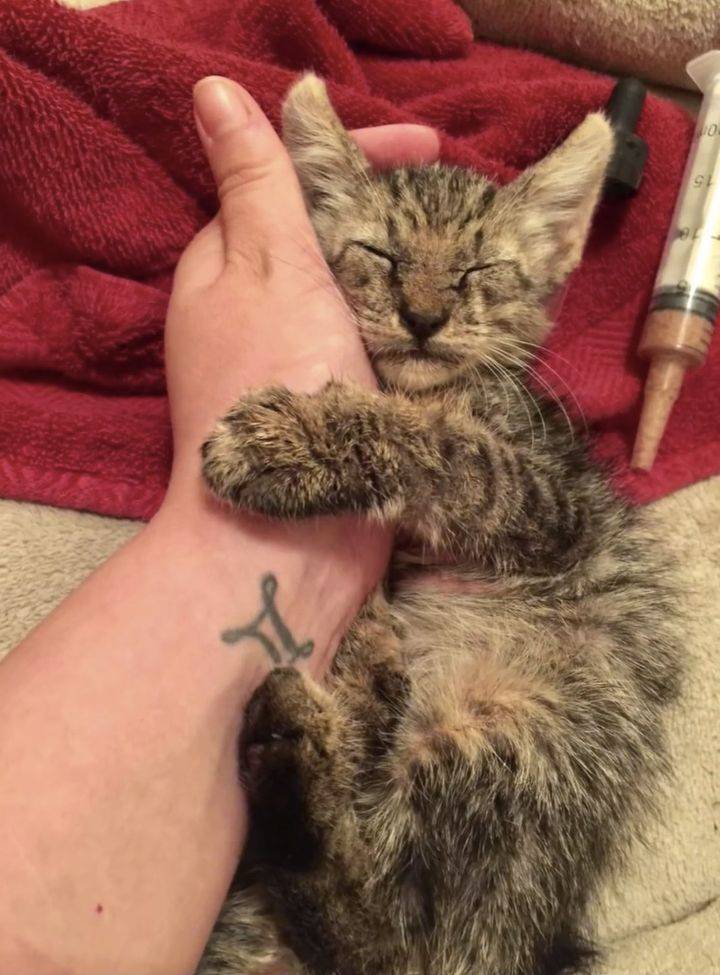 The 6-week-old kitten was in poor shape when Moonglade Rose and her partner found him at the gas station. The kitten was barely breathing but the couple refused to give up.
During the first two nights, Moonglade stayed by his side, watching over him and keeping him company. The kitten didn't want to be alone and would meow for affection. She placed her arm in his cat bed all night so he could hug her. Finally, he felt safe and loved and fell asleep in her arms.
After many sleepless nights, the little tabby boy was nursed back to health.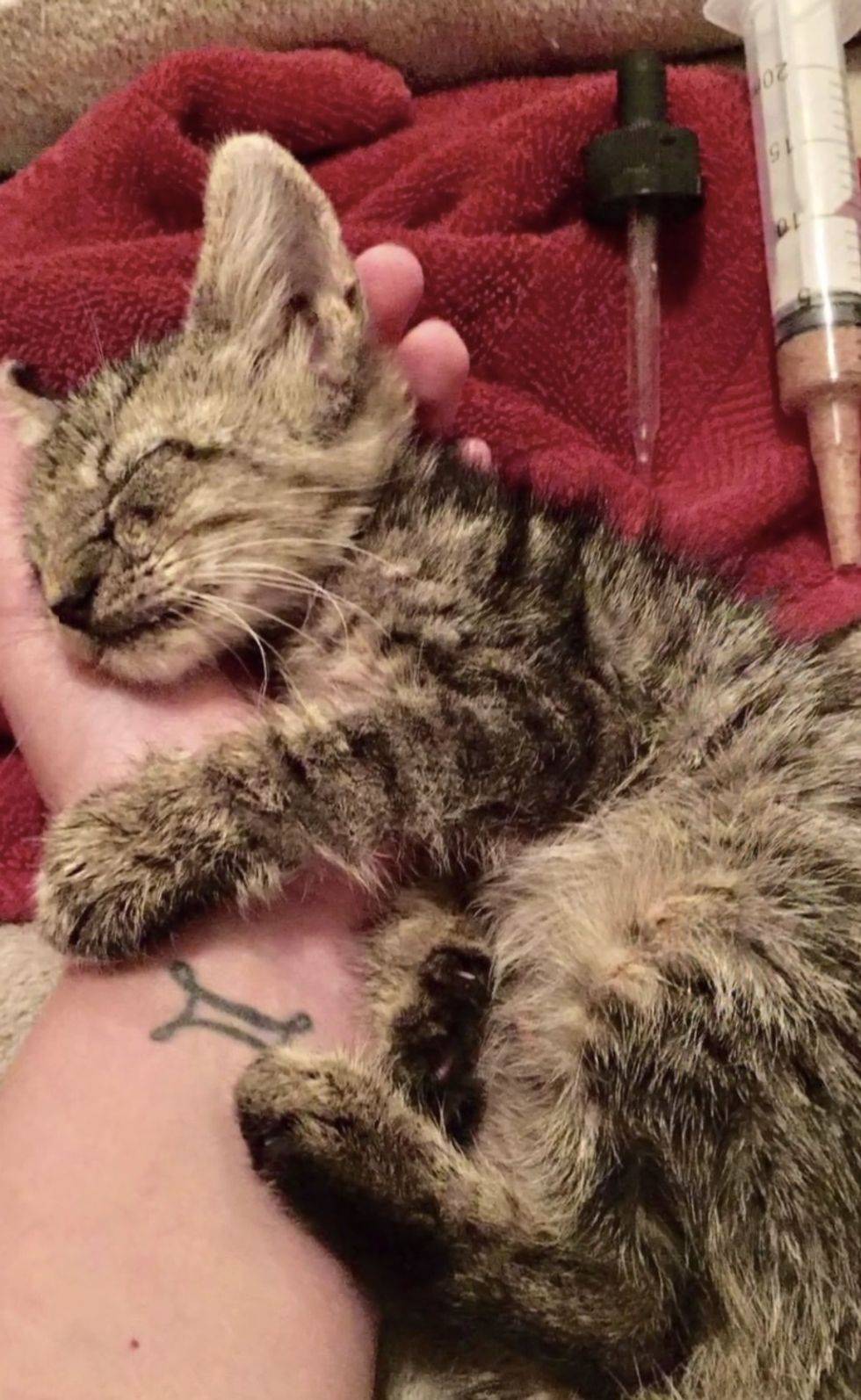 His coat was no longer ragged. He could see much clearer and his ears started to perk up.
Andy became very attached to his rescuer, cuddling with her day and night.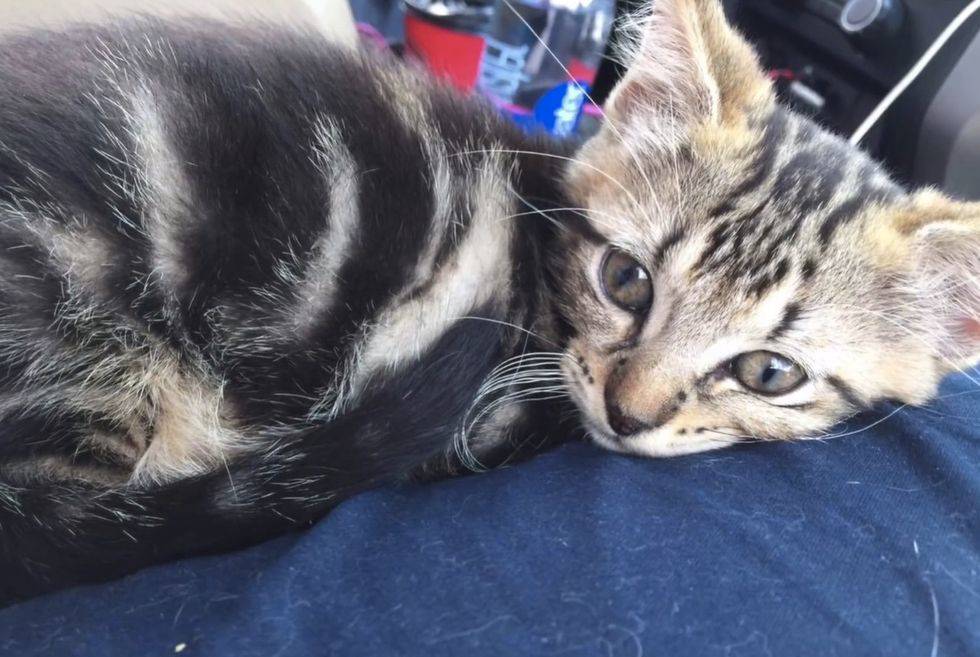 Turned out, Andy was found a few miles from where Moonglade was born, and just like Andy, she was abandoned at birth.
"I was given up at birth in Louisiana and I happened to find him while on a road trip about 5 miles from where I was born. He can't sleep without holding me."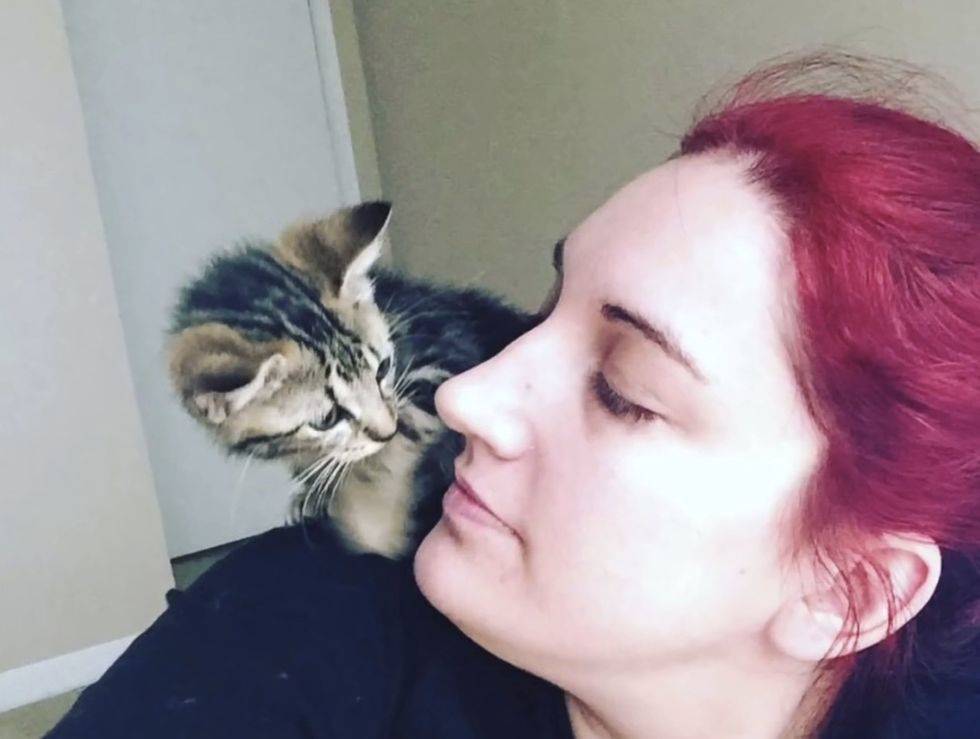 "I KNOW we are soul mates. I rescued him from a puddle of gasoline and he rescued me from crushing loneliness.
"And as you can see, he immediately embraced his pug sister."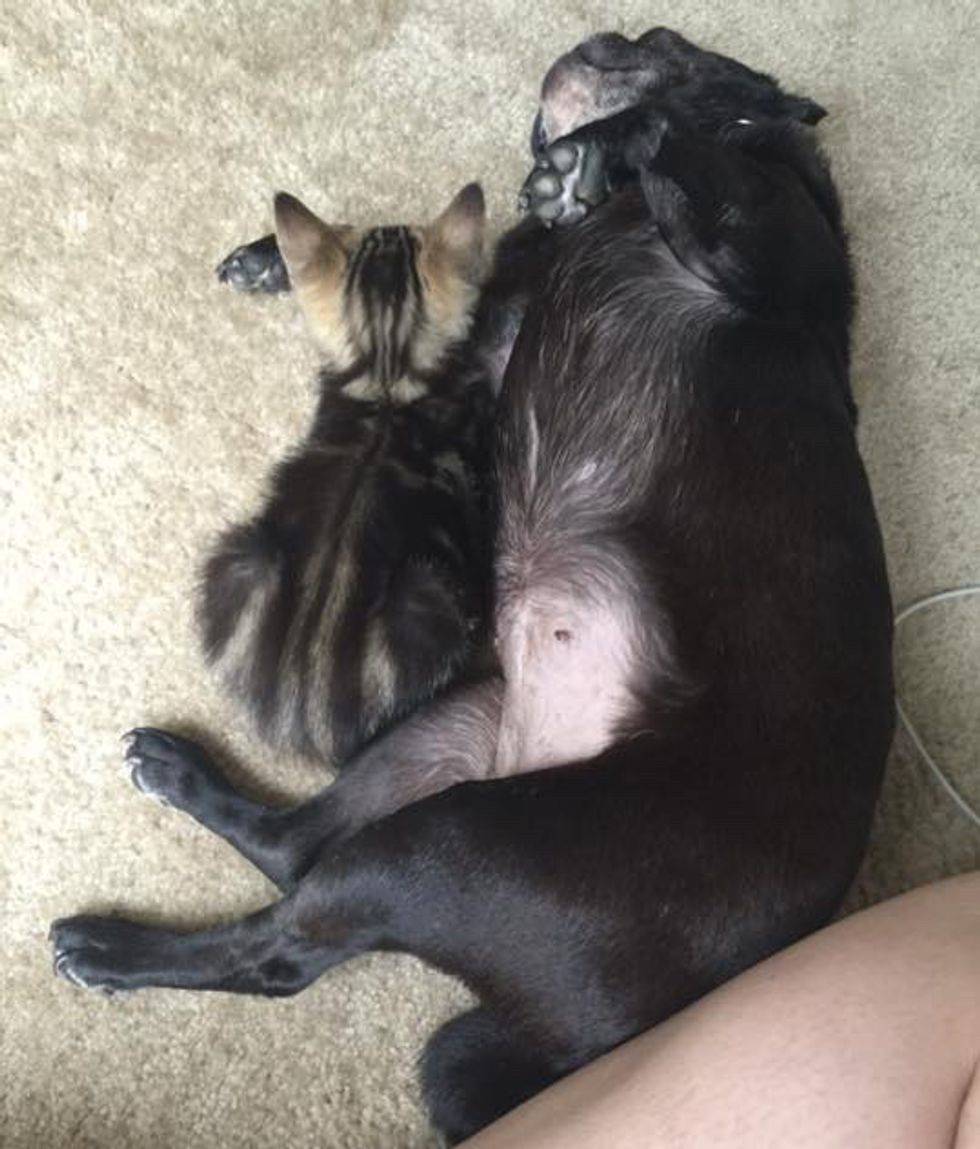 Andy makes sure his human mom is never alone by showering her with cuddles.
"I won't let you go, Ma!"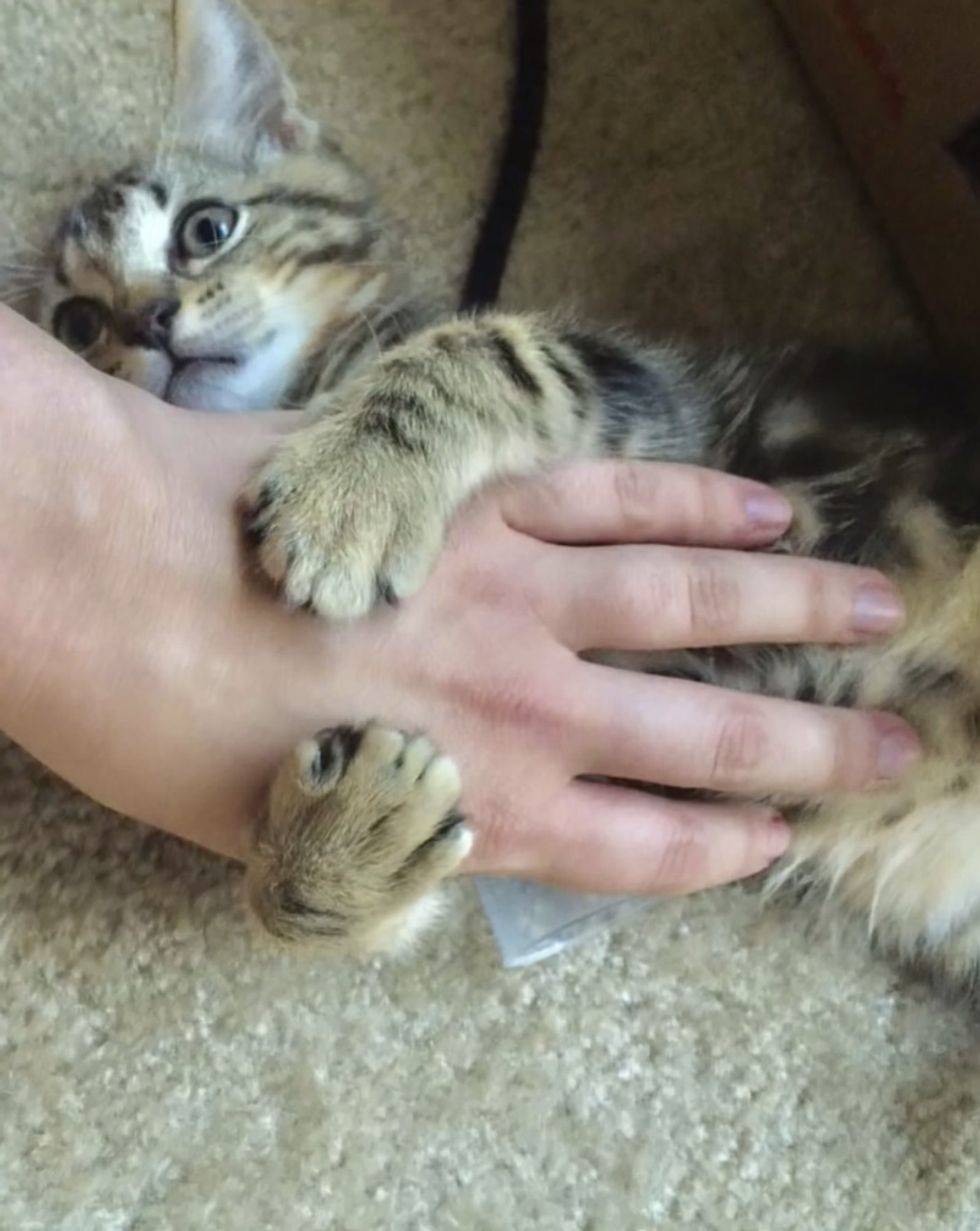 "Now I can't sleep without him. I've felt alone my whole life. Not anymore!"
Sweet Andy fell asleep cuddling with his human mom.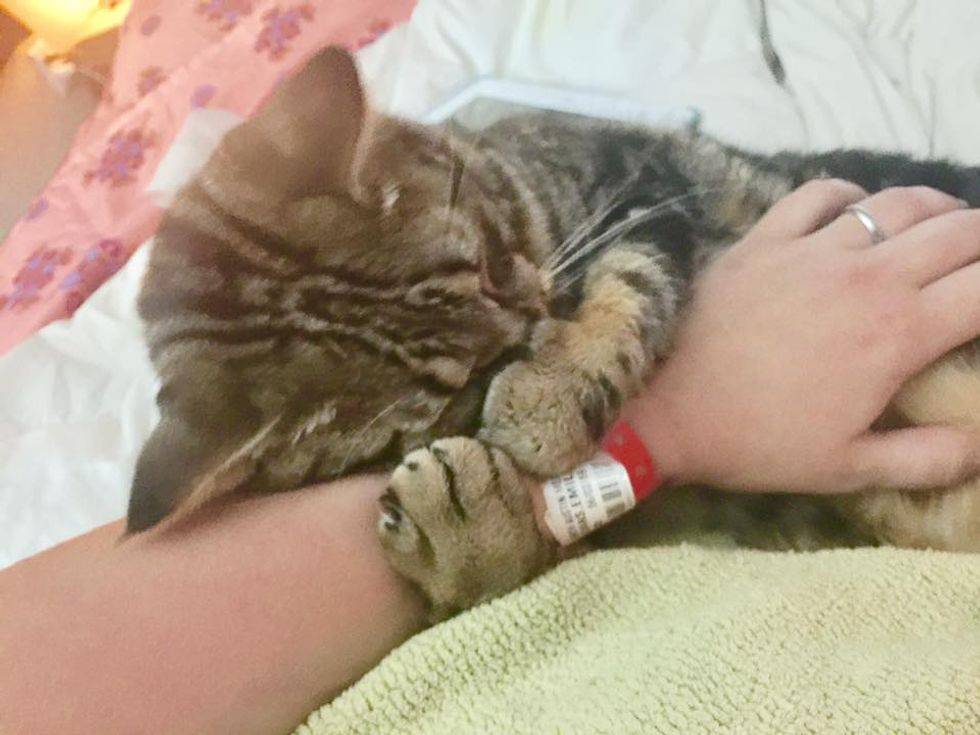 Andy has grown up to be a gorgeous one-year-old cat.
Some things never change - he's still a cuddlebug.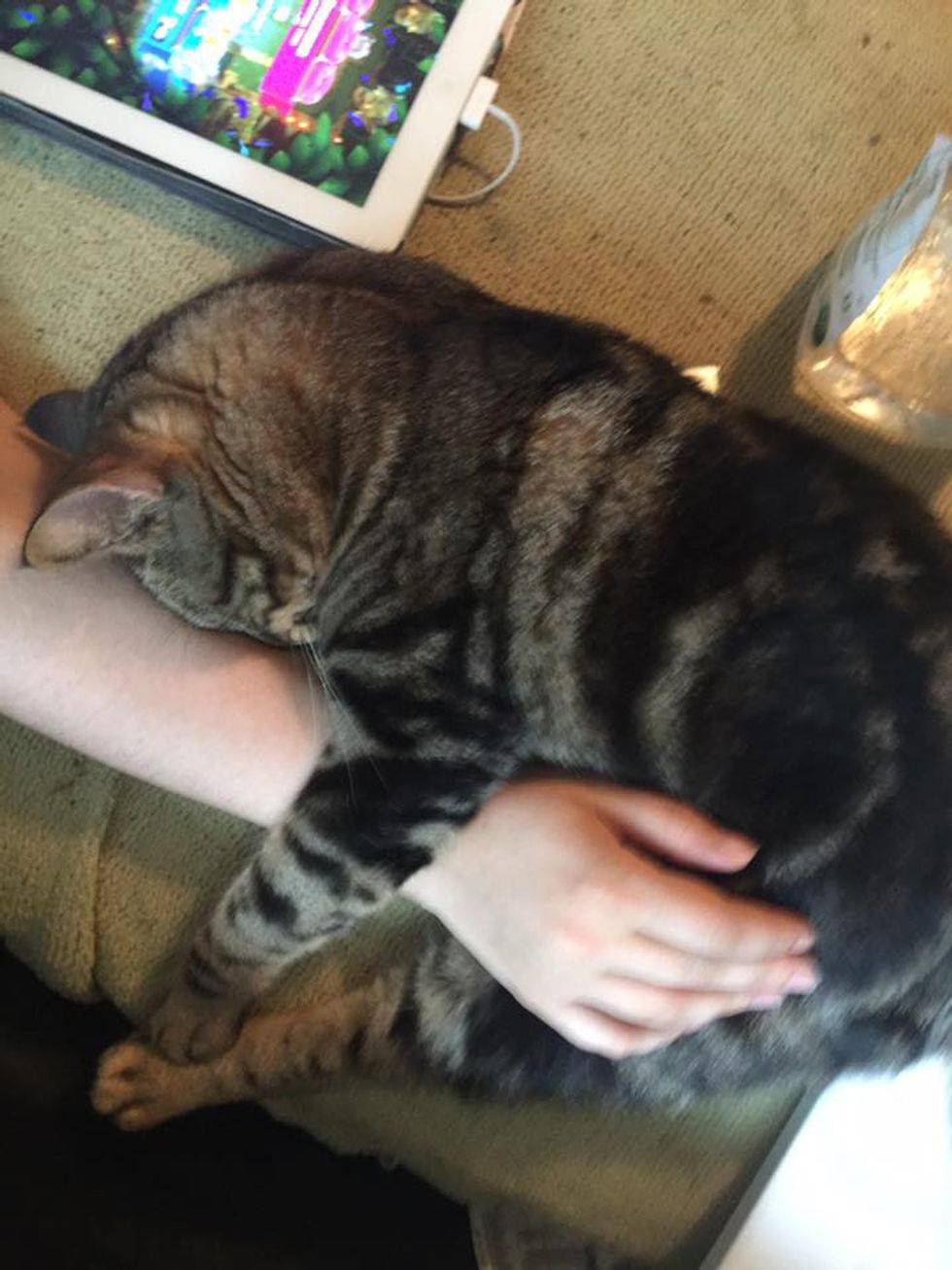 This is their life now, filled with love and hugs.