Flyers Mascot Gritty Bonds with Famous Emotional Support Alligator at Philadelphia Hockey Game
Two viral sensations — one furry mascot and one reptile — collided at the Philadelphia Flyers home game on Monday night.
The NHL team's mascot, Gritty, appeared with the viral emotional support alligator Wally during the Flyers' game against the Carolina Hurricanes. Gritty brought the scaly creature out during the hockey game's "Lion King Cam" segment — where hockey fans at Wells Fargo Center hold up their kids like baby Simba in hopes of getting on the jumbotron.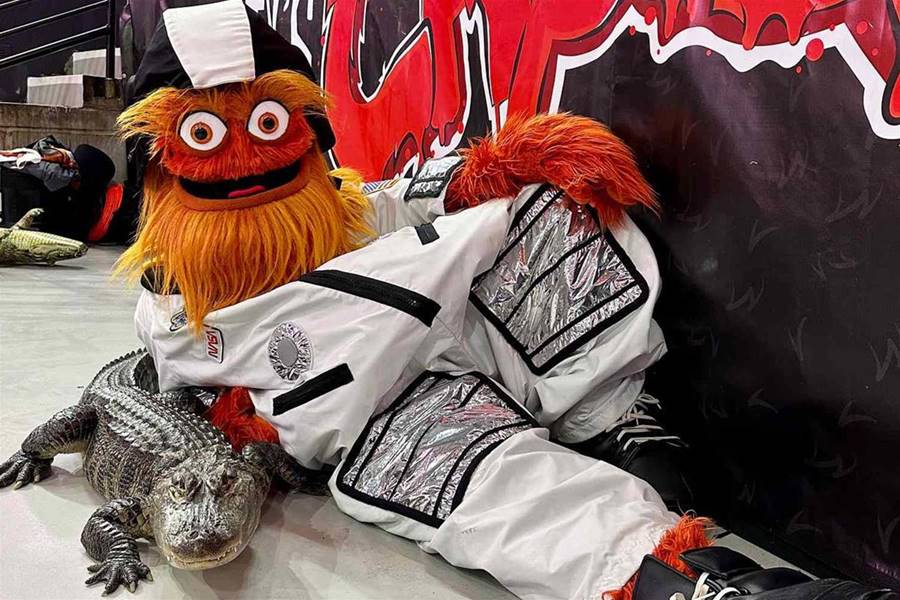 A and posted to X, formerly known as Twitter, shows Gritty holding the alligator in both arms. An announcer asks Gritty, "Is that a real alligator?" The mascot nods enthusiastically in response.
Wally — who belongs to Pennslyvania native Joie Henney — also on Instagram. The mashup video captured the "Lion King Cam" moment, Gritty and the gator dancing together and cuddling.
"I ain't afraid of no gator," Gritty captioned the Instagram post. 
In a separate Instagram post, the mascot also of his bonding time with Wally, including a picture of the duo posing on the floor. He captioned the set of photos with "c u l8r."
Wally and Henney — who have amassed over 100,000 followers on and over 27,000 followers on — previously made headlines in September when the gator was denied entrance into Citizens Bank Stadium for a Philadelphia Phillies game due to the stadium's policy, which only permits "guide dogs, service animals or service animals in training." , per the stadium's rules.
Despite being turned away from the stadium, still got loving hugs from Phillies fans outside the venue, according to photos posted on Instagram.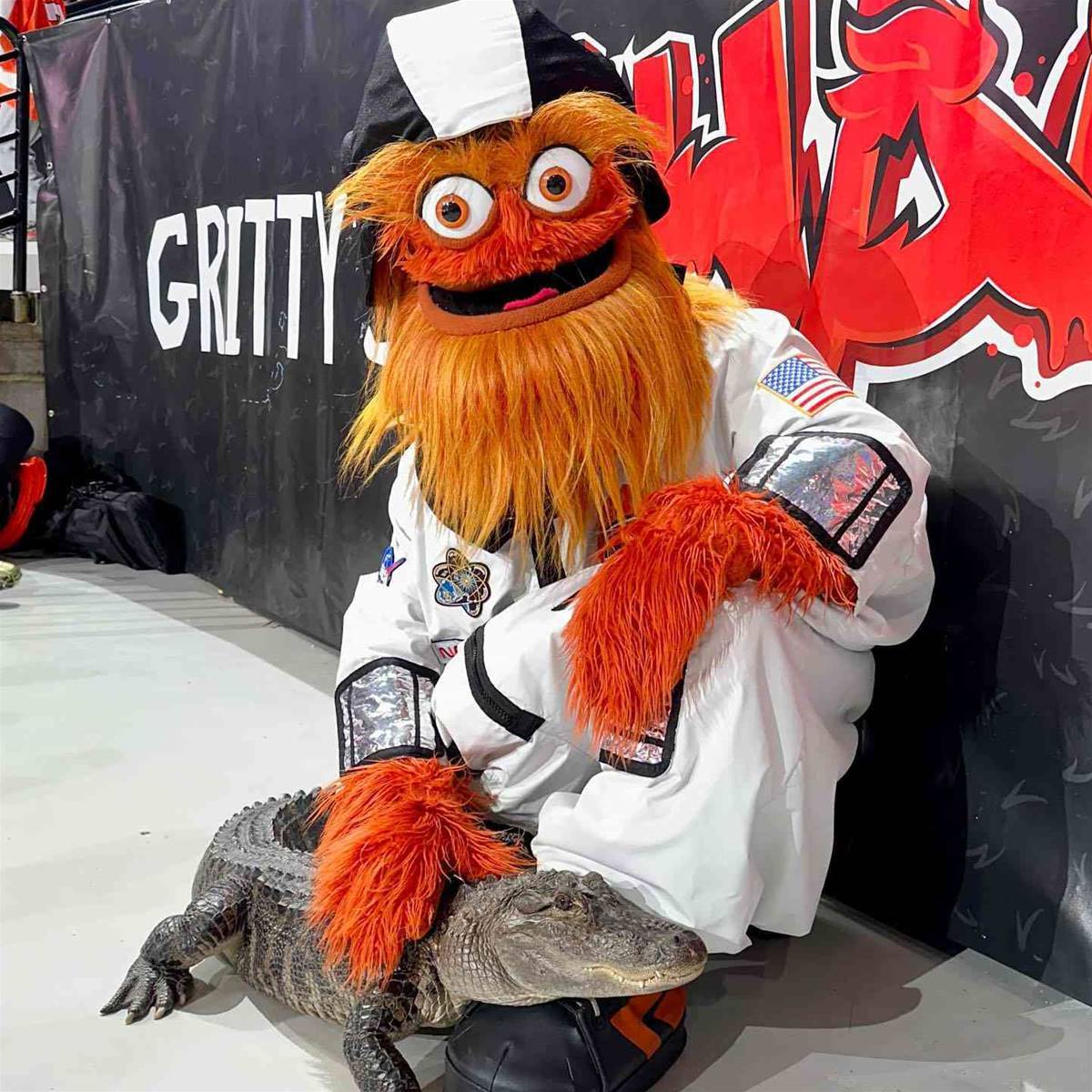 Wally also got love at last year in August, where he was spotted interacting with kids and families at the popular site.
Henney and Wally in 2019 when Henney revealed how he met the alligator. He said he had taken in Wally after a friend rescued the 14-month-old reptile, according to the .
Henney, who is no stranger to taming wild animals, having previously been a bull rider, told that Wally improved his mood following a period of deep depression. The alligator's support inspired Henney to share Wally's positive effect with others.
He brought Wally to schools and senior homes for educational purposes and quickly noticed children with developmental issues especially enjoyed the animal's presence, per the . This observation prompted Henney to seek "emotional support animal" status for Wally, and in December 2018, he was successful.
While Henney believes in Wally's calming powers, the alligator's owner also stresses during his educational visits that wild animals should not be considered pets.