Nobody Wanted Kitten! But She Found a Woman She Loves and Won't Let Go Of
Carla Reilly Moore, creator of Happy Tails Farm Sanctuary in Kingston, Ontario, was on her way to rescue two 3-week-old chicks advertised online for free earlier this week — but she ended up saving three lives that day.
"Things don't often go as planned in animal rescue," Moore explained 
Moore traveled into Kingston and took the two young chickens from their foster home. She stopped into the nearby feedlot, which she frequents, with the two chicks in her car to purchase food for all of her rescued animals.
""They have a specific cage in this feed shop that they use to keep the chicks and ducklings that they frequently offer for sale," Moore stated. "Today was unique."
A small calico kitten was whimpering inside the cage. Moore stated, "When she spotted me, she walked straight up to the front of the cage and established eye contact with me."
Moore and her husband, on the other hand, already have six cats at their refuge, not to mention the farm animals they rescue.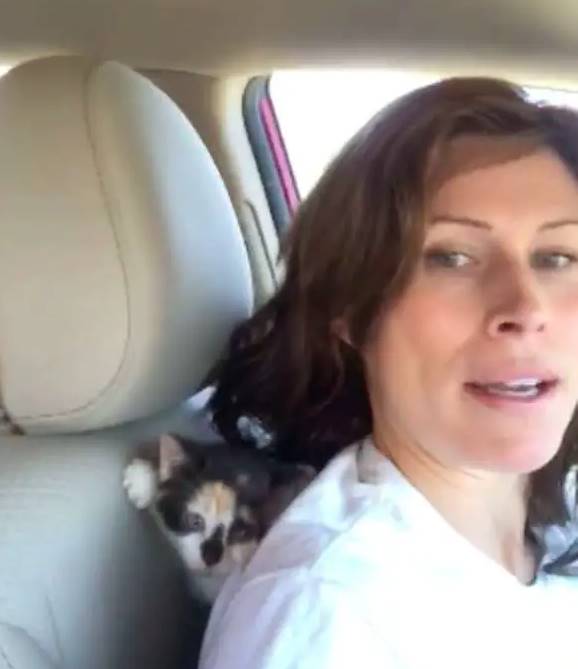 "We weren't planning on having any more," Moore recalled, "but… I couldn't resist scooping her up to offer her some comfort." "I lifted her up, and she clung to me with all four feet right away."
Moore's hair was nuzzled by the small cat, who remained there.
"I couldn't get her to release go when I attempted to put her back in the cage," Moore said. "I had someone assist me, but they were unable to do the task as well. She'd chosen me. These things just happen sometimes."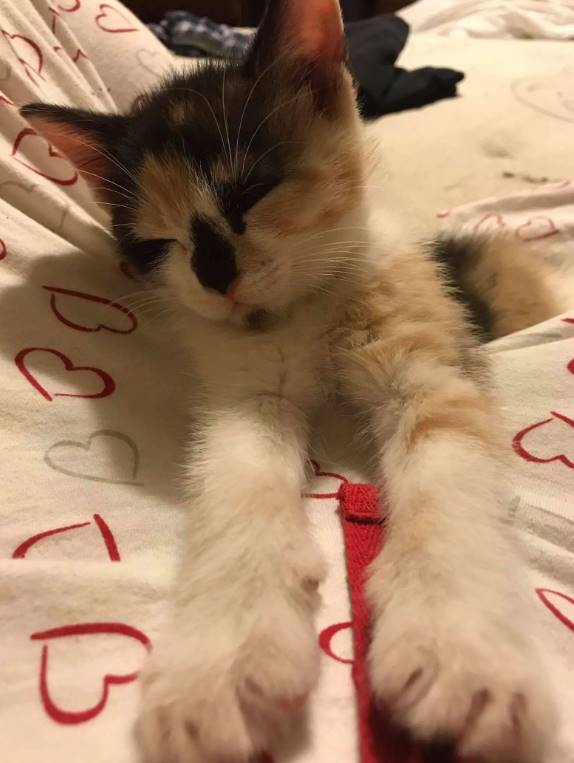 Female barn cats in rural regions are frequently not spayed or neutered, resulting in litter after litter of kittens. Because of this, many owners do not want female cats, such as the tiny calico, on their farms. Moore explained, "They don't want to deal with kittens." "I honestly don't know what most ladies go through, but it's not good."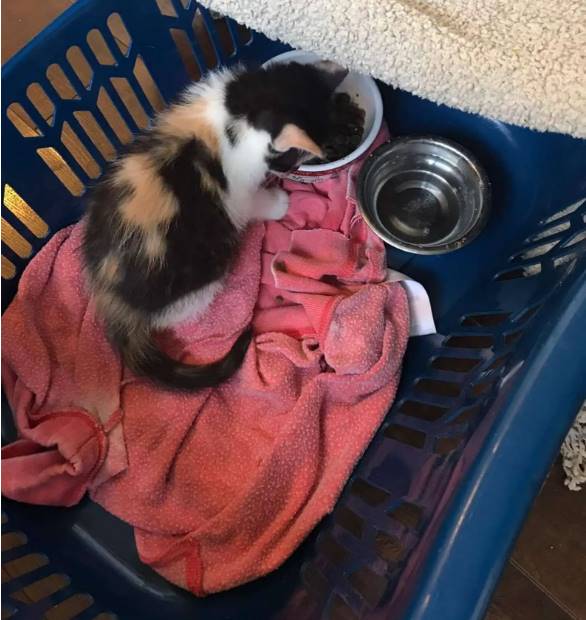 This little female, on the other hand, was adamant about finding a decent home. As a result, she took up with the woman who unlocked the cage and consoled her while she cried.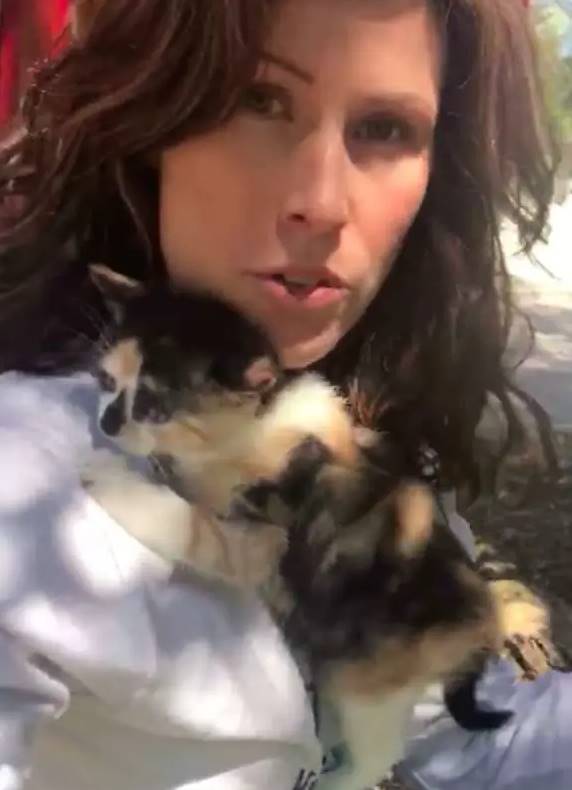 Moore was quite certain that this small kitten was the newest addition to her family, but she still had to persuade her other half. "Moore stated, "I emailed him a couple videos of the scenario." When he didn't reply soon away, she decided to drive home — with the cat still attached. "I couldn't leave her there even if I could pull her away from me."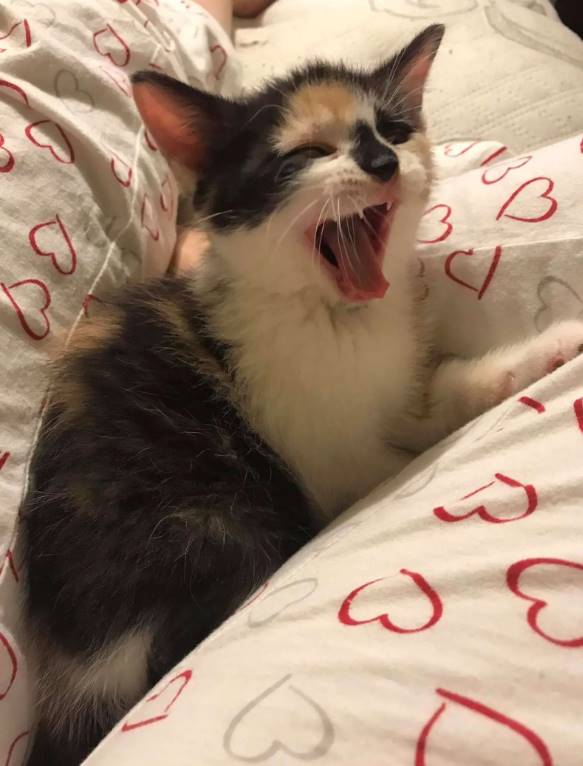 Moore couldn't get the kitty to let go for the remainder of the afternoon. "Moore stated, "I went about my tasks in the barn with a cat hooked to me." "I ended up wearing her in a baby carrier so she could be near to me and feel my motions, which helped her feel less fearful."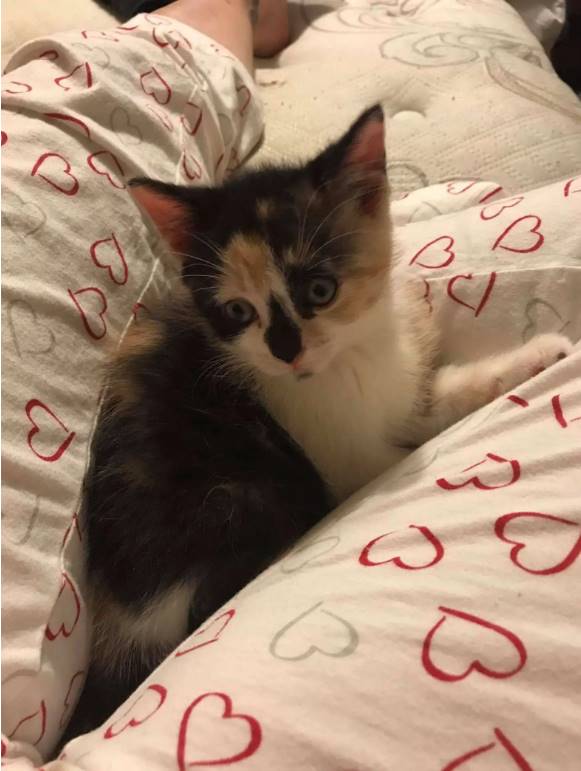 Clearly, the family intends to keep her. The kitten is called Treasure by Moore's 7-year-old son, but Moore refers to her as Lola. The little cat who wouldn't stop crying grew from being an unloved farm kitten to a cherished household pet with two names.