EXCLUSIVE:Severely Neglected Dogs Found Dumped in Park in 'Puppy Farming Case'
READ MORE:
Sofie's Sweet Heart Saved Her Life And Now They're Performing at Crufts Together Happily!
Four dogs, including two seven-week old puppies, have been found dumped in a park in a suspected puppy farming case.
The terrified animals had been found shivering in a box in Surrey.
All four dogs were suffering from scabies, a severe, painful and highly contagious skin condition which often leads to open sores, scabs and hair loss.
The puppies, later named Skye and Scratch, were especially small and their poor care had visibly stunted their growth.
Stella was badly malnourished and struggled to stand at the vets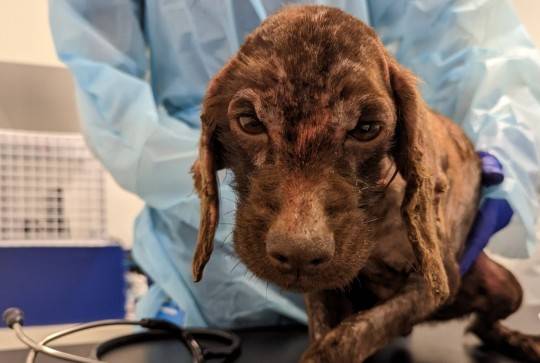 She has now been rehomed and looks like a completely different dog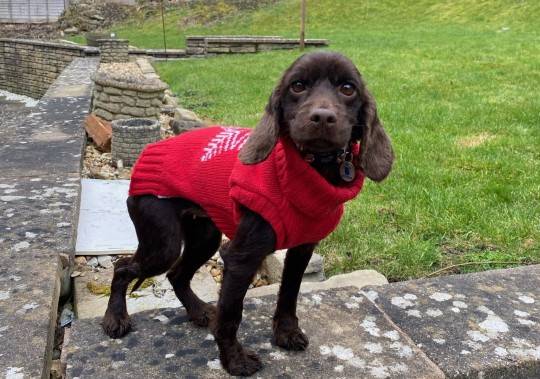 A concerned member of the public had rushed the dogs – a mixture of Cocker Spaniels and Maltese breeds – to a local vets after the box was found.
They were then taken to Battersea's London centre where they were cared for until they could be rehomed.
Given the poor condition they arrived in, the charity suspects the dogs may have been victims of a puppy farming operation.
Battersea's public affairs manager Ben Parker said: 'At Battersea, sadly this is not the first time our team has witnessed instances of severe neglect like this.
Scratch when she was first taken to the vets for treatment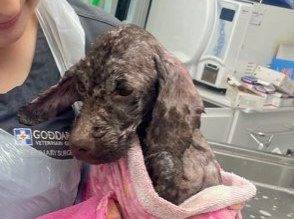 Scratch and Skye had been severely underweight when they were found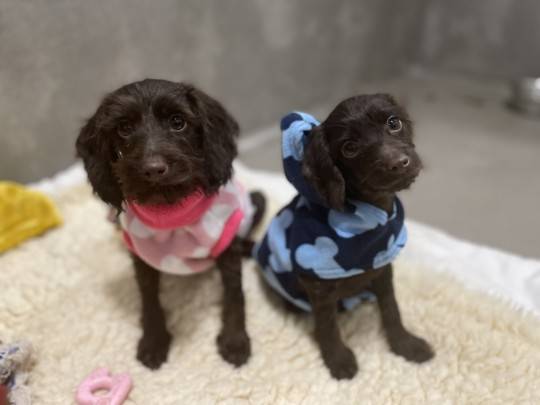 'It's heart-breaking to see any innocent animal suffer such mistreatment, and we can only imagine what kind of lives these dogs had lived up to this point.
'Whilst we will never know who was responsible, this case nonetheless highlights the importance of robust animal cruelty sentencing – undoubtedly the most effective way of deterring possible future offenders.'
While in Battersea's care, the quartet were given special baths to relieve itching and soothe their skin.
Following several weeks of love and attention from their carers, their patchy fur had almost completely grown back – meaning they were ready to be rehomed to new, loving families.
Despite their difficult starts in life, the four dogs' sweet natures meant it didn't take long for any of them to be matched up with new owners and go off to live in the tranquil, home environment they may never have previously known.
Speaking about the impact Cocker Spaniel puppy Scratch has had on her family since they brought him home, new owner Jo said: 'The first night he slept in my room with me and wanted to be on me all night.
'We noticed a change in him on the third day – he was a lot more confident, still very cuddly but no longer scared of the hallway.
Berry was found with hugely matted fur with parts of his skin on show
'He happily now follows us from room to room, and is very playful.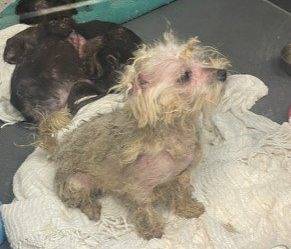 Berry's owners say she is a 'beautiful soul wrapped up in a three kilo package'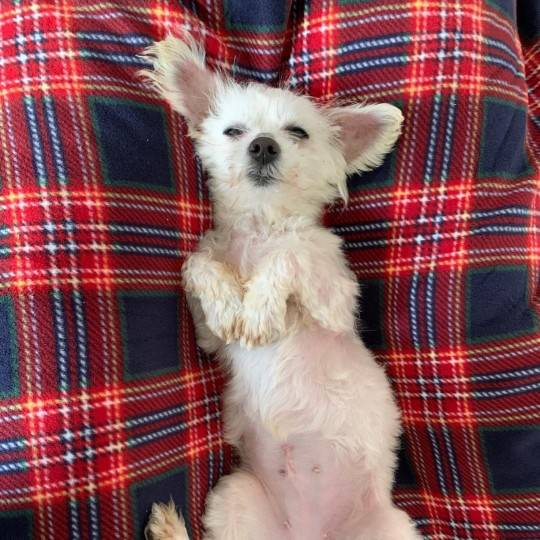 'We are just amazed by this little guy. He's very, very loved and so very gentle, he is just perfect.'
Speaking about Berry, an adult Maltese, new owner Francesca added: 'We feel so lucky to have been able to give Berry the loving home she's always deserved.
'She has the biggest personality and most beautiful soul wrapped up in a three kilo package.
'She loves nothing more than to love and be loved and we are so happy to have her in our lives.'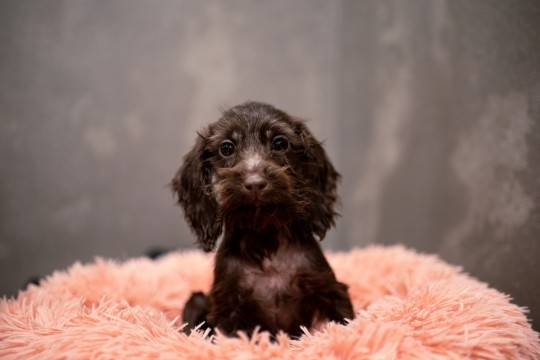 The dogs, such as Skye, have all been rehomed following their treatment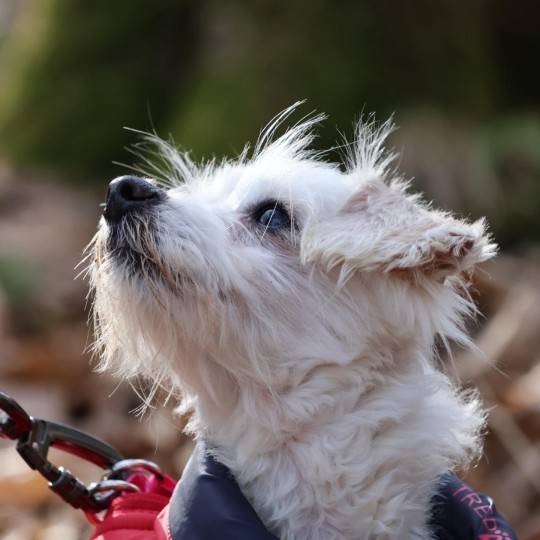 Their lives have been transformed thanks to the work of Battersea