Woman Stumbles Across Adorable Little Family Living In Abandoned Barn!
One day in Northeast Texas, Robin Clemons came across an adorable little family living in an abandoned barn. She noticed several dogs on the street and became curious. After asking around, she discovered that the dogs had been living alone in the barn for a while. Feeling that the family needed help, Clemons quickly went back home to get some food for them.
Later, she returned with blankets and water. The dogs were wary of Clemons at first, but they were happy to have something to eat. Clemons then contacted Northeast Texas Rescue Organization (NETRO) for assistance. NETRO promptly arrived at the scene and set up traps to rescue the dogs. Within two days, they successfully caught all nine puppies and brought them back to their shelter. Plans were made to return for the mother dog, who was still avoiding the rescuers.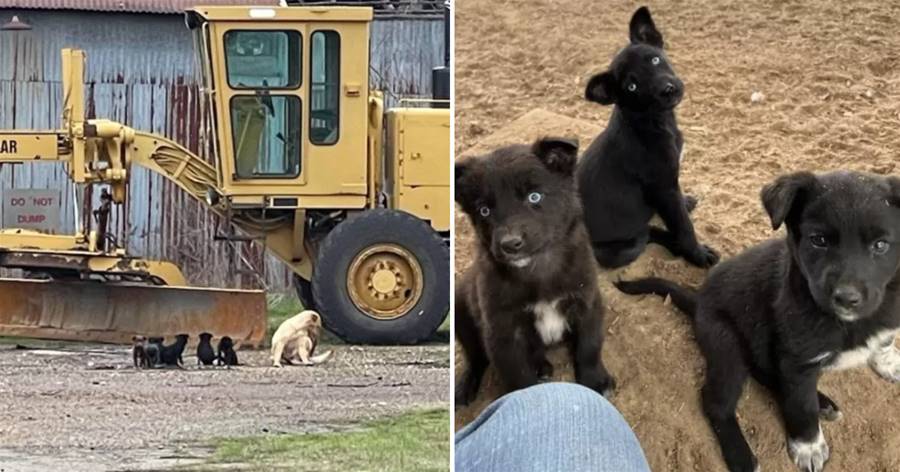 At a foster home, the puppies were able to settle and explore their new surroundings. It was clear that they had never experienced love before. The team at NETRO observed that the puppies were not accustomed to human contact. However, in time, the puppies grew to love their foster home. They enjoyed the large farm and interacting with other animals. The team at NETRO mentioned that the sight of cows excited them, as they were curious about these strange new creatures.
Currently, the puppies are still learning to adapt to their new environment and developing trust. They are gradually understanding what it means to have a family. Eventually, they will be available for adoption, hoping to find their forever homes. The team at NETRO expressed optimism for the puppies' future, stating that it looks bright for all nine of them. They also encouraged others to support dogs in need by making a donation to Northeast Texas Rescue Organization.